We've updated our Privacy Policy.
By continuing to use this site, you are agreeing to the new Privacy Policy.
Former Braves catcher David Ross introduces his former teammate Tim Hudson, who was inducted into the Braves Hall of Fame.
Four-time All-Star Tim Hudson is coming back to San Francisco, according to his wife. Well, kind of. Kim Hudson announced on Twitter her husband will be joining the San Francisco Giants during spring training as a guest instructor, and he is very excited to be back in a Giants uniform. The 41-year-old spent eight years in the Bay Area, two of which at the end of his career with the...
There's no question the San Francisco Giants are in a rebuilding season, looking to strengthen their roster on both sides of the ball. San Francisco had their heart set on utility player Ben Zobrist who was traded to the Oakland Athletics earlier this week, bringing the Giants back to square one. In recent events, the Giants have looked at the New York Mets' Dillon Gee as a possible...
LIKE WHAT YOU SEE?
GET THE DAILY NEWSLETTER: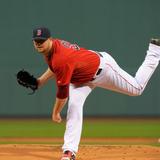 The San Francisco Giants haven't made any notable offseason moves as of yet, but it's still early in the game for a team with serious needs- especially after losing star Pablo Sandoval. Jon Lester is set to meet with the World Series champions later this week, and such a move makes absolute sense for both parties. Lester would fit in nicely with an organization similar to the Red...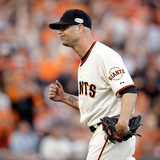 Tim Hudson made his first career World Series start on Friday, and he spent the day just like most of us average Joe's do: tweaking his fantasy football roster. According to Hudson's wife, Kim, who was interviewed during Game 3 of the World Series, the family tried to treat the day like any other. For...Read More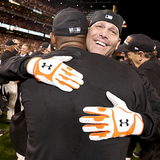 San Francisco Giants starting pitcher Tim Hudson enjoyed years of success with the Oakland Athletics and Atlanta Braves before joining his new team this past spring. He made eight trips to the postseason and earned five division titles. Despite all this success, Hudson did not make it out of the divisional round of the playoffs a single time in his stops with both the A's and Braves...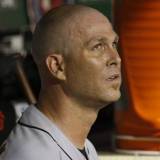 Tim Hudson knows the Washington Nationals have enough talent on their roster to be worthy of a postseason spot, but the San Francisco Giants pitcher seems to think his team has an advantage over the Nats in one specific area — male anatomy. After the Giants dominated the Pittsburgh Pirates on Wednesday night to win […]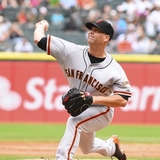 San Francisco Giants pitcher Tim Hudson must have been feeling pretty loquacious Wednesday night. Whether it was some post-Wild Card win liquor loosening his lips or whatever, the veteran pitcher sure seemed inclined to providing some pretty provocative quotes ahead of the team's NLDS showdown with the Washington Nationals. Hudson crudely praises fellow Giants starting […] The post...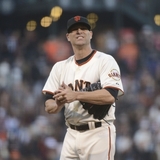 After posting a 1.18 ERA and a 7-2 record in his first 13 starts for the San Francisco Giants, Tim Hudson has recorded only two wins in his 17 starts since.  His struggles bring about a major dilemma for Giants' manager Bruce Bochy down the stretch. Hudson's decline has been especially rapid as of late, as he is 0-3 with a massive 8.45 ERA in his past three starts. The upcoming three...
San Francisco Giants starting pitcher Tim Hudson has been nothing short of magnificent in the early portion of this 2014 season.  This magnificence was on display for all to see Thursday, as the Giants defeated the San Diego Padres 3-2, behind another superb Hudson outing:  8 2/3 IP, 5 H's, 2 R's, 2 ER's, 0 BB's, 6 SO's, 1 HR, on 89 pitches.  After signing a two-year, $23 million...
MORE STORIES >>
MLB News

Delivered to your inbox

You'll also receive Yardbarker's daily Top 10, featuring the best sports stories from around the web. Customize your newsletter to get articles on your favorite sports and teams. And the best part? It's free!