We've updated our Privacy Policy.
By continuing to use this site, you are agreeing to the new Privacy Policy.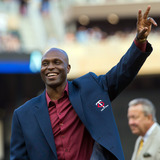 A Twins fan nearly came down with a home run ball off the bat of Salvador Perez, but it wasn't to be.The fan lined up perfectly with the ball, and looked set to make the catch with his glove, but it bounced off, and his moment in the limelight was ruined.Former Twins outfielder Torii Hunter, who's now an analyst/commentator for the network, thought it was pretty damn funny at least...
Andrew McCutchen was not entirely thrilled by his move from center field to right.McCutchen said Friday that he was not consulted about the position shift, and was initially quite unhappy with the move."It wasn't an ask," McCutchen said Friday, via Jayson Stark of ESPN. "It was more of a 'say.' It was 'I have to move there.'"That was one of the first times that that was something...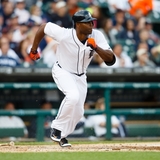 Torii Hunter is a bit of an enigma when it comes to discussing defense. The now-retired outfielder isn't a big believer in shifts — or data in general — yet he understands the importance of positioning. A nine-time Gold Glove winner, Hunter had a way of being in the right place at the right time when he patrolled center (and sometimes right) for the Twins, Angels and Tigers. Hunter...
LIKE WHAT YOU SEE?
GET THE DAILY NEWSLETTER:
FORT MYERS, Fla. -- Torii Hunter teased his former Twins teammates, joked with fans and ran sprints in the outfield.But he steered clear of the bat rack."I think I'm going through withdrawal every time I see a bat," he said Saturday, a smile flashing across his face. "I'm going to stay away from the bats."Hunter, who retired last November at 40 after 19 seasons in the big leagues...
Just a few months after making his retirement official, Torii Hunter is headed to the Minnesota Twins Hall of Fame this summer.Hunter, who will be joined in the 2016 class by longtime Twins broadcaster John Gordon, was thrilled with the news.Hunter called it a career after the 2015 season -- his 19th in the majors and his first back with the Twins since 2007. The five-time All-Star...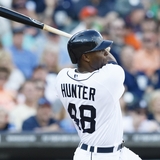 MINNEAPOLIS (AP) Recently retired outfielder Torii Hunter and former radio announcer John Gordon have been elected to the Minnesota Twins Hall of Fame. The Twins announced Friday that Hunter and Gordon will be inducted in separate pregame ceremonies July 16 and 17. They'll become the 27th and 28th members. The 40-year-old Hunter played 12 of his 19 seasons with the Twins, including...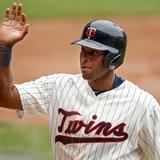 MINNEAPOLIS -- Torii Hunter has concluded his playing career of 17-plus major league seasons, including more than a decade with the Minnesota Twins.The 40-year-old has a strong desire to stay in the game, though."I don't want to sit out too long. I want to get right back in it," Hunter said Thursday.Hunter has been transitioning out of the dugout, letting his body recover from the...
It's not unusual for someone to hit the beach for some R&R after his or her career is over. Veteran Major League Baseball outfielder Torii Hunter expressed this sentiment on Thursday at his retirement press conference. However, Hunter added a twist. While addressing his wife, who was in the crowd, Hunter said, "And now I'm coming home to you and maybe we can go to that beach...
There are certain birthdays you look forward to like your 18th and 21st (for obvious reasons), but there is one that you most certainly do not look forward to because it means you are officially getting old. You are officially middle-aged. I'm talking about the dreaded 4-0.On Saturday Minnesota Twins outfielder Torii Hunter officially turned 40. To commemorate the event his teammates...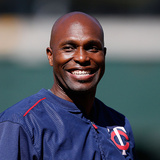 By Darren Albert The Minnesota Twins have surprisingly won 50 of their first 90 games in the 2015 season, and the increased number of wins has been directly proportional to the sense of humor in the clubhouse. Veteran slugger Torii Hunter, the elder statesman of the team, celebrated his 40th birthday on Saturday, which is, like, 80 in baseball years. The Twins were sure to shower...
MORE STORIES >>
MLB News

Delivered to your inbox

You'll also receive Yardbarker's daily Top 10, featuring the best sports stories from around the web. Customize your newsletter to get articles on your favorite sports and teams. And the best part? It's free!