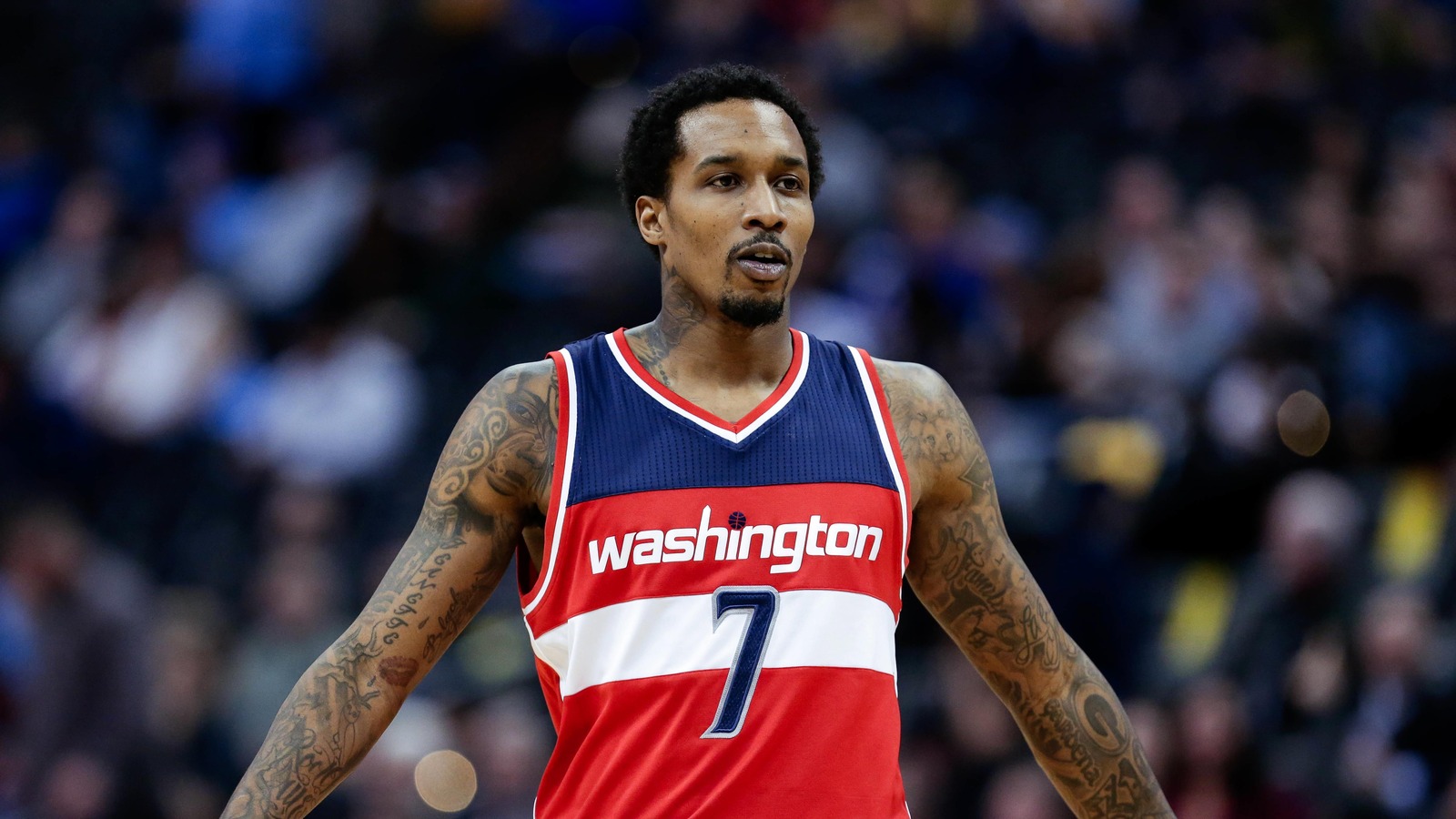 Wizards guard Brandon Jennings isn't a big fan of creating super-teams.
USA TODAY Sports
Almost all of the biggest NBA trade rumors we have heard in the past week involve the prospect of superstar players joining forces, and one veteran is warning teams that trying to become the Golden State Warriors won't work for everyone.
While the idea of guys like LeBron James, Paul George and Jimmy Butler forming super-teams sounds enticing, Washington Wizards point guard Brandon Jennings believes it takes a certain type of star player to have what Golden State has.
It's about to get crazy. I can feel it! All because of #35 in golden state.

— Brandon Jennings (@brandonjennings) June 21, 2017
You can build ur team up with whoever. But if they don't get along like them boys in golden state you'll never win.

— Brandon Jennings (@brandonjennings) June 21, 2017
U got 3 of the best shooters playing together and nobody cares who score 30 a night. #Priceless

— Brandon Jennings (@brandonjennings) June 21, 2017
Jennings has a point. Just look at Kevin Love in Cleveland. On paper, the Cavaliers should be a super-team. Love averaged a respectable 19.0 points and 11.1 rebounds per game last season, but it wasn't nearly enough to take down the Warriors — even with LeBron James and Kyrie Irving by his side. There's a reason Love's name comes up in trade talks every offseason.
It's rare for players like Kevin Durant and Stephen Curry — two guys who are used to being top scorers as the focal point of an offense — to be able to adjust to not being "the guy" every night. That isn't a given when assembling teams loaded with All-Stars and MVP candidates.
Jennings has sent some pretty dumb tweets in the past, but we're with him on this one. Forming a successful super-team is easier said than done.
MORE FROM YARDBARKER
Wizards News

Delivered to your inbox

You'll also receive Yardbarker's daily Top 10, featuring the best sports stories from around the web. Customize your newsletter to get articles on your favorite sports and teams. And the best part? It's free!