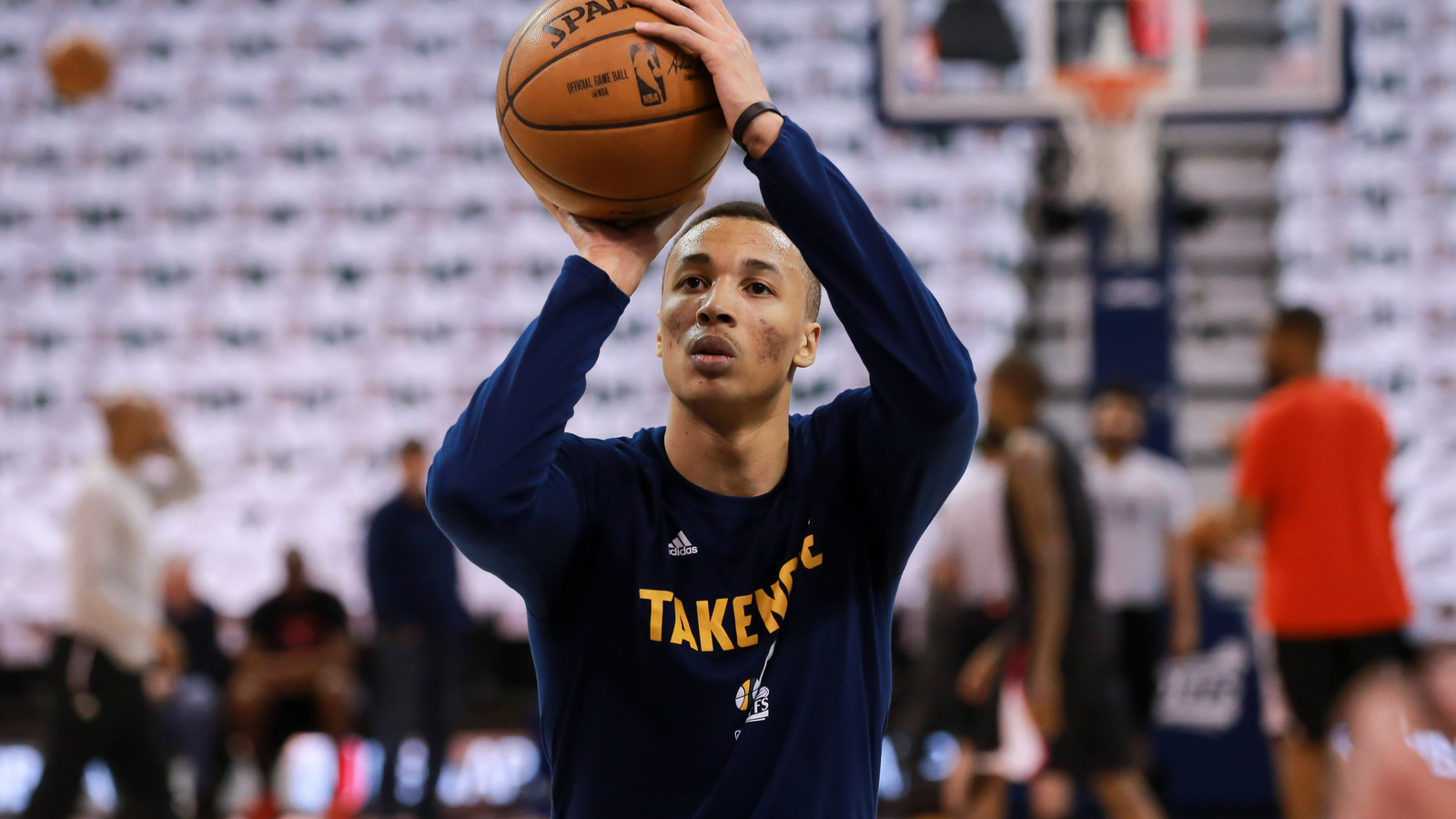 Utah Jazz guard Dante Exum reportedly separated his shoulder in a preseason game.
Chris Nicoll-USA TODAY Sports
The Utah Jazz could be in the market for a veteran guard in the coming days, as Dante Exum is reportedly in danger of missing the entire 2017-18 season with a shoulder injury.
According to ESPN's Adrian Wojnarowski, Exum suffered a separated shoulder while driving to the basket in Utah's preseason win over the Phoenix Suns. An MRI revealed that Exum sustained ligament damage in the shoulder, and doctors will meet with him over the weekend to discuss a plan for recovery.
After the game, Jazz coach Quin Snyder admitted that Exum's injury "didn't look good."
Exum, the fifth overall pick in the 2014 NBA Draft, already missed the entire 2015-16 season after suffering a torn ACL. If the shoulder injury keeps him out for all of the upcoming season, he'll have missed more than half of the games in his four-year NBA career.
Exum averaged 6.2 points and played 18.6 minutes per game for the Jazz last year.
MORE FROM YARDBARKER:
QUIZ: Name the NBA player based off of his Twitter name
Some NBA Twitter accounts are easy to identify, such as @KingJames or @CP3. Others? Not so much. How many of the following NBA Twitter accounts can you name in five minutes?
Good luck!
CLUE: TWITTER NAME / TEAM
MORE FROM YARDBARKER
NBA News

Delivered to your inbox

You'll also receive Yardbarker's daily Top 10, featuring the best sports stories from around the web. Customize your newsletter to get articles on your favorite sports and teams. And the best part? It's free!