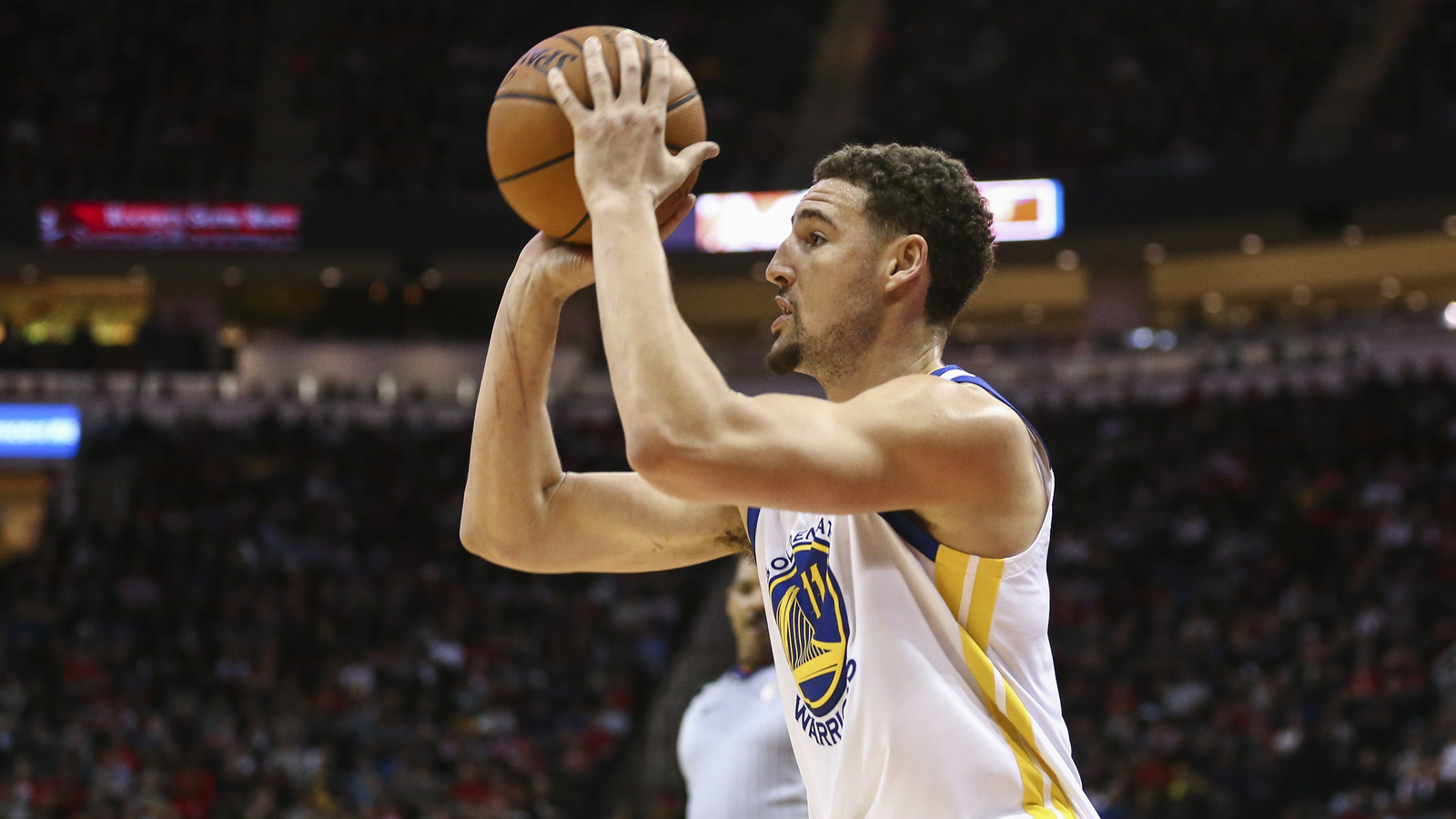 Troy Taormina-USA TODAY Sports
A little bit of heckling from fans is to be expected during games, but one particular man appeared to cross the line during Friday's Warriors-Bucks game at BMO Harris Bradley Center.
The fan was ejected from the game for cursing at Klay Thompson midway through the fourth quarter, and judging by how the Warriors players reacted during the sequence of events, he appeared to have earned the early exit from the arena.
The incident in question took place after Thompson drove to the basket on a dunk attempt. The Warriors guard was fouled hard on the play, and ended up sliding near the first row of seats under the basket. That's when the fan began berating Thompson, who was clearly taken aback by it, judging by his facial expression. Thompson appeared to say something along the lines of "get out of here" in the fan's direction before being helped up by his teammates.
The referees then stepped in to help ease tensions, while security was seen grabbing the man's hand while talking to him, apparently urging him to get up. The fan did eventually stand up and walked away with security.
Thompson and teammate David West shared what the fan supposedly said after the game was over.
Klay Thompson tells ESPN the fan called him a "b——." He said "it was just unnecessary."

— Chris Haynes (@ChrisBHaynes) January 13, 2018
David West added the fan screamed "F—— you b——. You mother———" to Klay Thompson.

— Chris Haynes (@ChrisBHaynes) January 13, 2018
It's good that security and the officiating crew were able to diffuse the situation so quickly. The Warriors are no strangers to getting heckled by opposing fans, so if this particular man was an issue for them, he clearly must have crossed the line.
MORE FROM YARDBARKER
Warriors News

Delivered to your inbox

You'll also receive Yardbarker's daily Top 10, featuring the best sports stories from around the web. Customize your newsletter to get articles on your favorite sports and teams. And the best part? It's free!