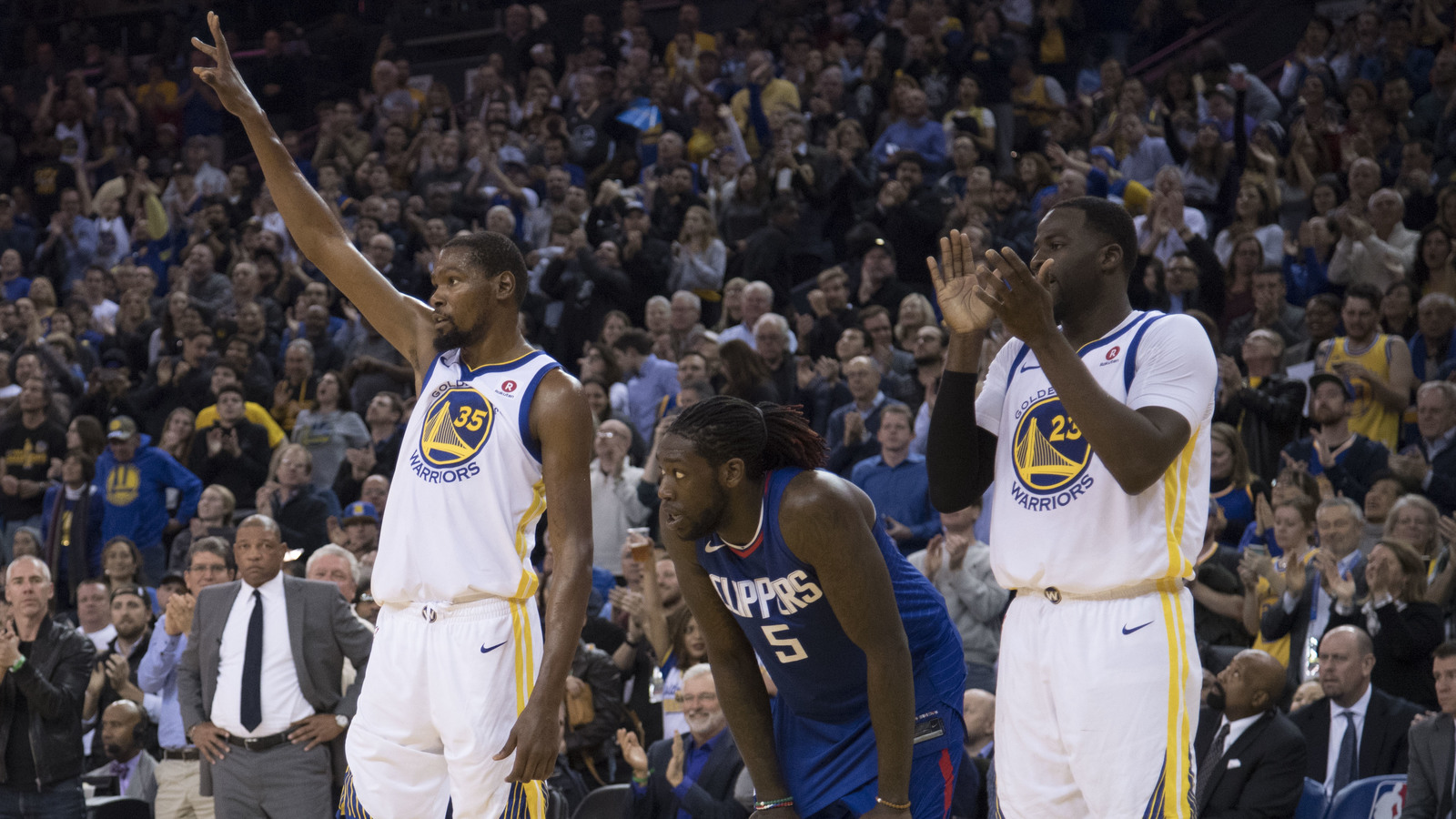 Kyle Terada-USA TODAY Sports
As it turns out, Kevin Durant does not worship at the altar of the 6 God.
The Golden State Warriors forward was involved in some funny exchanges with rapper Drake in Saturday's game against the Toronto Raptors. Drake was sitting courtside (as he often does for games at the Air Canada Centre) and let Durant hear it after he missed a wide-open dunk in the second quarter.
The two were also seen jawing at each other during a sequence in the fourth quarter when Durant hit a clutch jumper down the stretch.
The Warriors would go on to secure the 127-125 win over the Raptors, and addressing reporters afterwards, KD took a funny shot at Drake after being asked how the rapper contributed to the overall atmosphere of the game.
"Don't give Drake that much credit," the reigning Finals MVP joked. "He's not the reason why it was fun out there tonight. But he does bring a different element to the game, someone who is so close to the organization and to the city. Everybody realizes it when we play here in Toronto. It was a fun game. The crowd is always amazing here."
It looks like the trash talk between the two stars was all in good fun here. But it is worth noting that Durant does have a history of beefing with rappers.
MORE FROM YARDBARKER
NBA News

Delivered to your inbox

You'll also receive Yardbarker's daily Top 10, featuring the best sports stories from around the web. Customize your newsletter to get articles on your favorite sports and teams. And the best part? It's free!