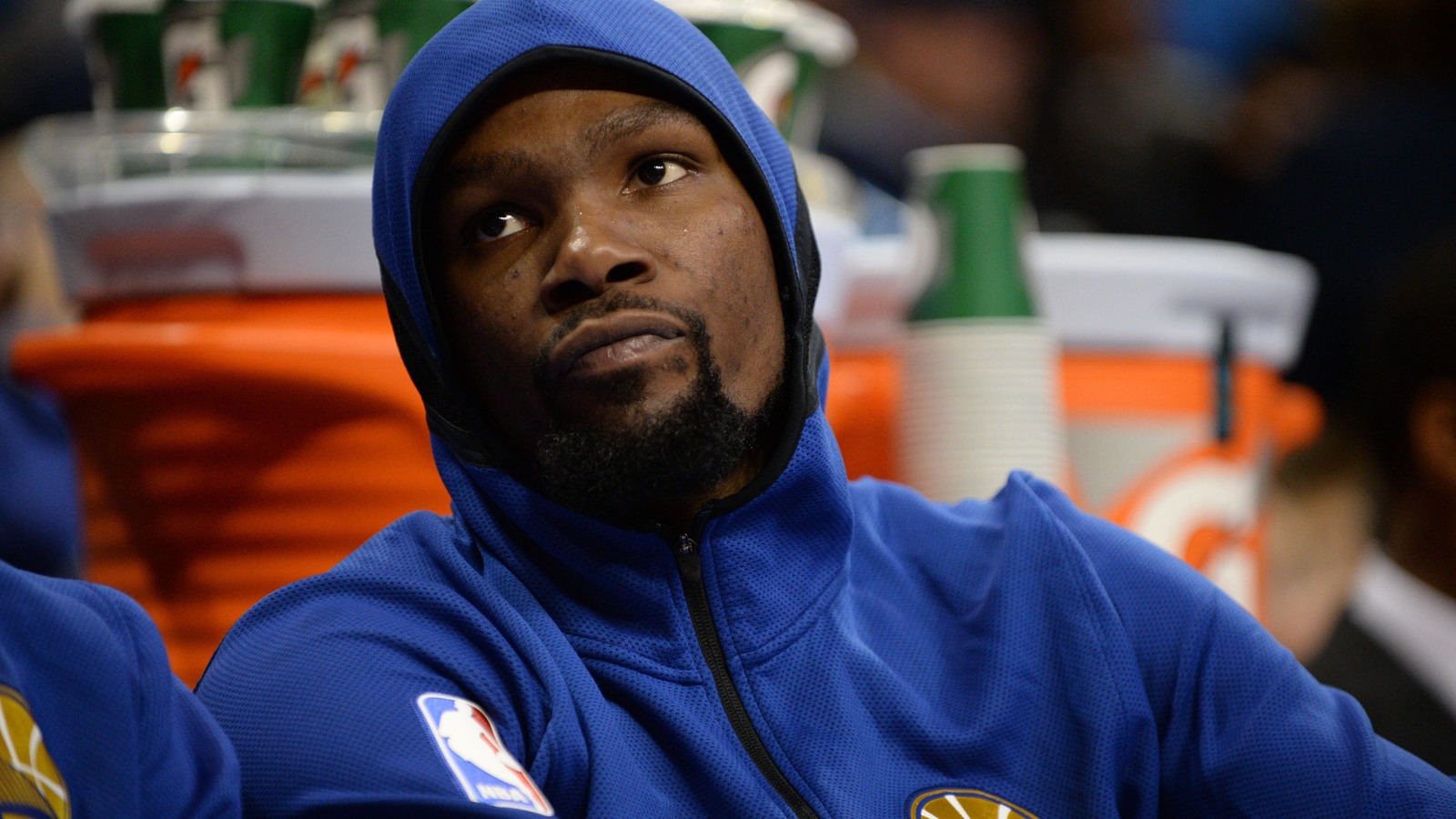 Mark D. Smith-USA TODAY Sports
Kevin Durant downplayed the incident between him and Russell Westbrook that led to double-technicals on Wednesday, saying that there is nothing but love between the two competitors.
Durant's Golden State Warriors were soundly beaten by his former team in OKC, 108-91. He and Westbrook got face-to-face in the third quarter after a near steal by Westbrook, leading to the double-techs.
Kevin Durant on the arena atmosphere: "It was a little better. Nothing like the first time"
On the Russ stuff: "That's just ball…Nothing but love for him" pic.twitter.com/tnSU6x43gu

— Anthony Slater (@anthonyVslater) November 23, 2017
Durant also bristled at the notion that the brief incident would be the main talking point from the game.
Too bad Durant didn't say there was a real beef between them, because that would have made for a real story and really made things interesting between the teams.
Golden State is now 13-5 following the loss, while the Thunder are 8-9.
MORE FROM YARDBARKER:
QUIZ: Name every player on the 2015-16 Golden State Warriors roster
The 2015-16 Golden State Warriors famously went 73-9 in the regular season to become the best regular season team in NBA history. Of course, they went on to cough up a 3-1 series lead in the NBA Finals to the Cleveland Cavaliers, spoiling their bid for immortality. Can you name every player on the GSW roster that season?
Last names are acceptable as answers.
MORE FROM YARDBARKER
NBA News

Delivered to your inbox

You'll also receive Yardbarker's daily Top 10, featuring the best sports stories from around the web. Customize your newsletter to get articles on your favorite sports and teams. And the best part? It's free!