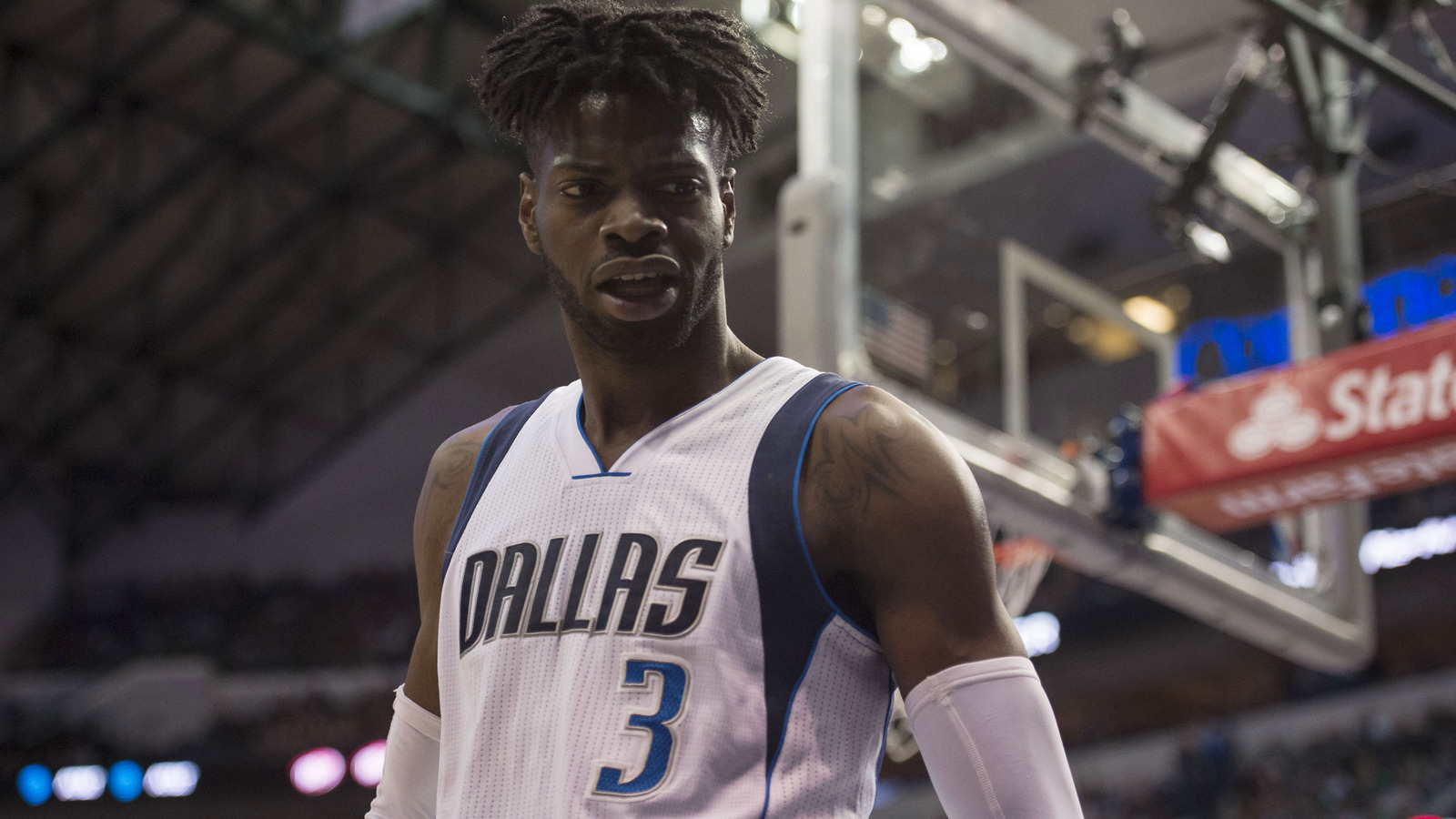 Noel's looking to get paid. Really paid.
Jerome Miron-USA TODAY Sports
Nerlens Noel has changed his representation as he seeks a max contract from the Dallas Mavericks.
Noel fired agent Happy Walters and reportedly has hired Rich Paul of Klutch Sports, according to Basketball Insiders' Michael Scotto.
Nerlens Noel has hired agent Rich Paul of Klutch Sports for representation, @BBallInsiders has learned.

— Michael Scotto (@MikeAScotto) August 21, 2017
Paul is LeBron James' agent.
Noel has a qualifying offer from the Mavericks, but he is seeking much more than the one year, $5.8 million he would make from that. However, Dallas seems to be content to see if Noel gets an offer elsewhere first. They have the opportunity to match if necessary, so from their perspective, it makes little sense to make a huge offer and bid against themselves.
Noel is clearly hoping a new agent can help him get more out of Dallas or some other team.
MORE FROM YARDBARKER
NBA News

Delivered to your inbox

You'll also receive Yardbarker's daily Top 10, featuring the best sports stories from around the web. Customize your newsletter to get articles on your favorite sports and teams. And the best part? It's free!