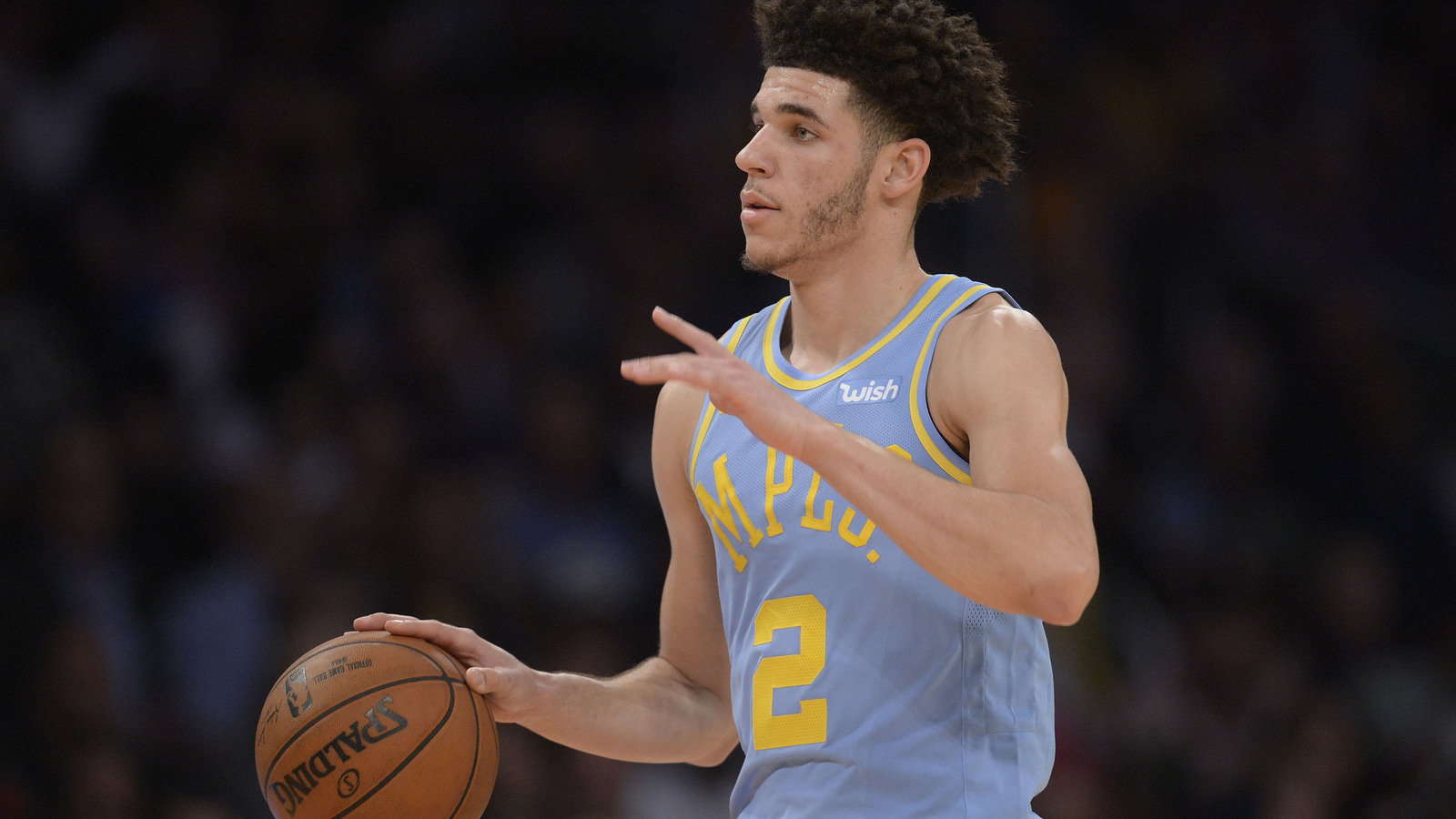 November 15, 2017; Los Angeles, CA, USA; Los Angeles Lakers guard Lonzo Ball (2) controls the ball against the Philadelphia 76ers during the second half at Staples Center. 
Gary A. Vasquez-USA TODAY Sports
Friday night, the Los Angeles Lakers and Phoenix Suns would get into a little scrap. Nothing major, of course. No cheap shots, no injuries. Nothing like that. But, one moment in particular would stand out among the rest.
Lakers' rookie Lonzo Ball just walking away.
Basic logic and common sense would indicate Lonzo did the correct thing in this situation. He even made such a point himself, saying "It's the NBA. People ain't really going to fight. I ain't trying to get no tech."
Of course, this leads people to think he isn't a good enough teammate. This leads people to question whether or not Ball is going to stick up for his teammates in the future. However, teammate Brook Lopez isn't having any of that.
"I thought [Ball] was smart just staying away from it. He was staying out of trouble. I feel like I'm big enough where I can get in the middle of it. I'm not going to do anything crazy. I'm just trying to get everything under control."
The hype surrounding Ball this season is nothing short of over the top, of course. However, having a cool head in this situation is admirable. And it's a quality the rookie point guard continues to display.
MORE FROM YARDBARKER:
MORE FROM YARDBARKER
Lakers News

Delivered to your inbox

You'll also receive Yardbarker's daily Top 10, featuring the best sports stories from around the web. Customize your newsletter to get articles on your favorite sports and teams. And the best part? It's free!