The 'R.I.P. Lob City' quiz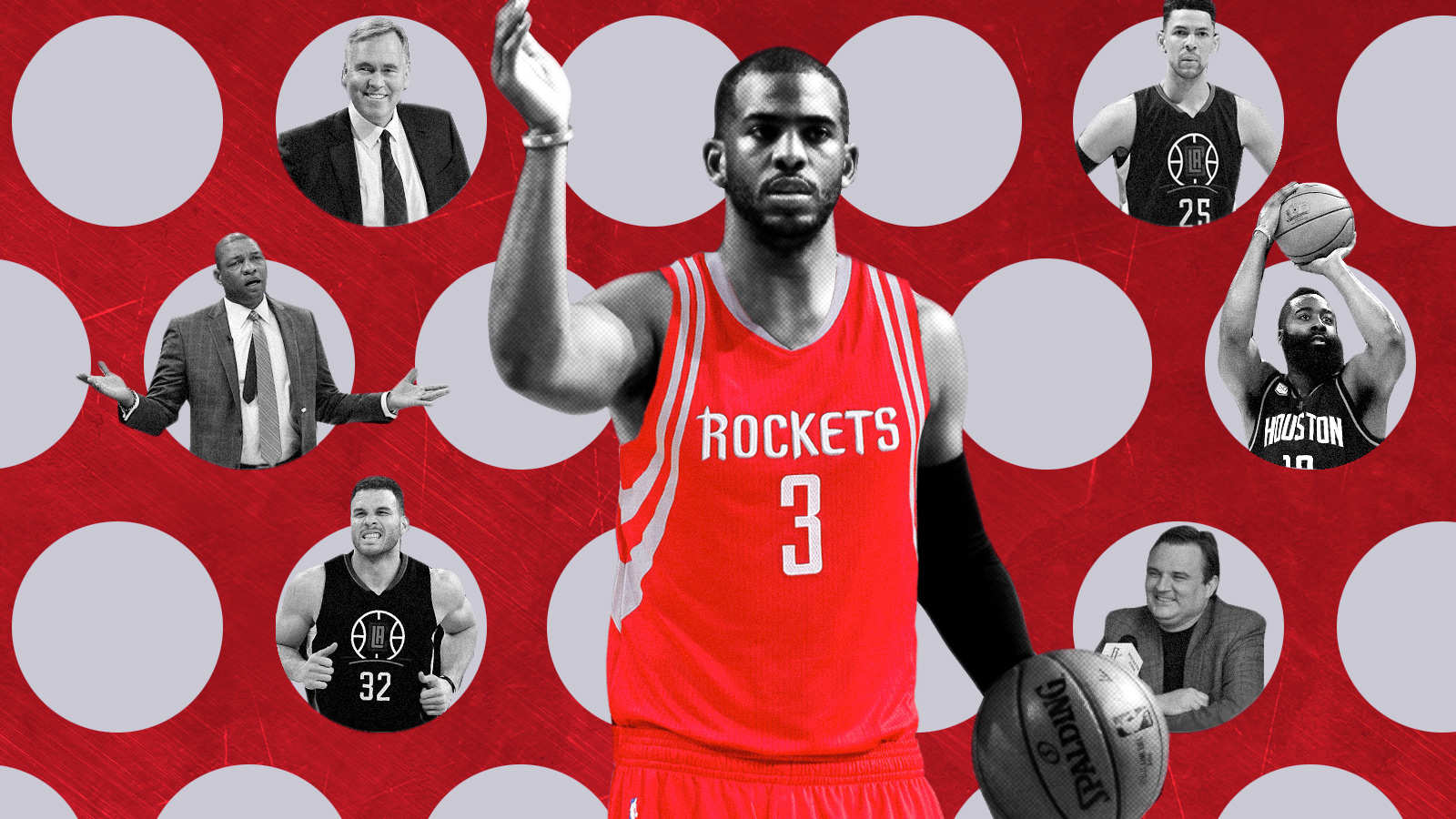 Yardbarker Illustration/Getty Images
Sorry Clippers fans, it was fun while it lasted. 
The NBA is a year-round sport, and that was very much apparent on Wednesday. The Clippers officially threw up the white flag on the Lob City era and sent star point guard Chris Paul to the Rockets for a multitude of players, along with a 2018 first round pick. The deal appears to be mutually beneficial for both sides, but with this being the Clippers, a little drama as CP3 walked out the door was to be expected. The team most definitely delivered. 
Not long after the deal was announced, rumors surfaced that Paul 'despised' Doc Rivers due to the Clippers coach reportedly giving preferential treatment to his son Austin, even going so far as refusing to trade him to the Knicks as part of package deal for Carmelo Anthony. Austin Rivers denied these claims, using the 'I'm not even mad. It's actually funny to me' defense, which in no way hurts his credibility here. Once the dust settled on the deal, the focus then shifted to the Clippers' remaining stars. It took all of an hour for the local press in Oklahoma to speculate about a possible Blake Griffin homecoming while the internet immediately took to roasting DeAndre Jordan because, well, the internet is a petty, awful place more often than not. 
On the Rockets' side, the feeling is a bit more optimistic. Daryl Morey's status as a genius has been restored as he found a new method for acquiring a high-priced superstar. But despite making six trades in one day, Morey is far from done. Carmelo Anthony and Paul George are mentioned in just about every trade rumor these days, and it didn't take long after the CP3 trade for their names to surface in connection with Houston. All this craziness — and the NBA free agency period hasn't even officially kicked off yet. July should be a fun time for NBA fans.
Which brings us to today's quiz of the day. By making the first big move of the offseason, the Rockets now have 'the two best playmakers in the entire league', according to their GM. He might be right. Paul is widely regarded as the best point guard of his generation while James Harden is coming off a career year where he set new career highs for points (29.1) and assists (11.2) per game. In NBA history, 89 NBA players have averaged 10+ assists per game in a season. How many of them can you name? Eight minutes are on the clock. 
Good luck!
CLUE: APG / SEASON / TEAM (2TM=Two teams)
QUIZ: Name every NBA player that averaged 10+ assists per game in a season
MORE FROM YARDBARKER
Quiz of the Day Newsletter

Delivered to your inbox

Get the Quiz of the Day, Yardbarker's daily newsletter featuring one carefully curated quiz inspired by today's headlines. Compete with your friends and the community. Emailed every weekday. Always free!