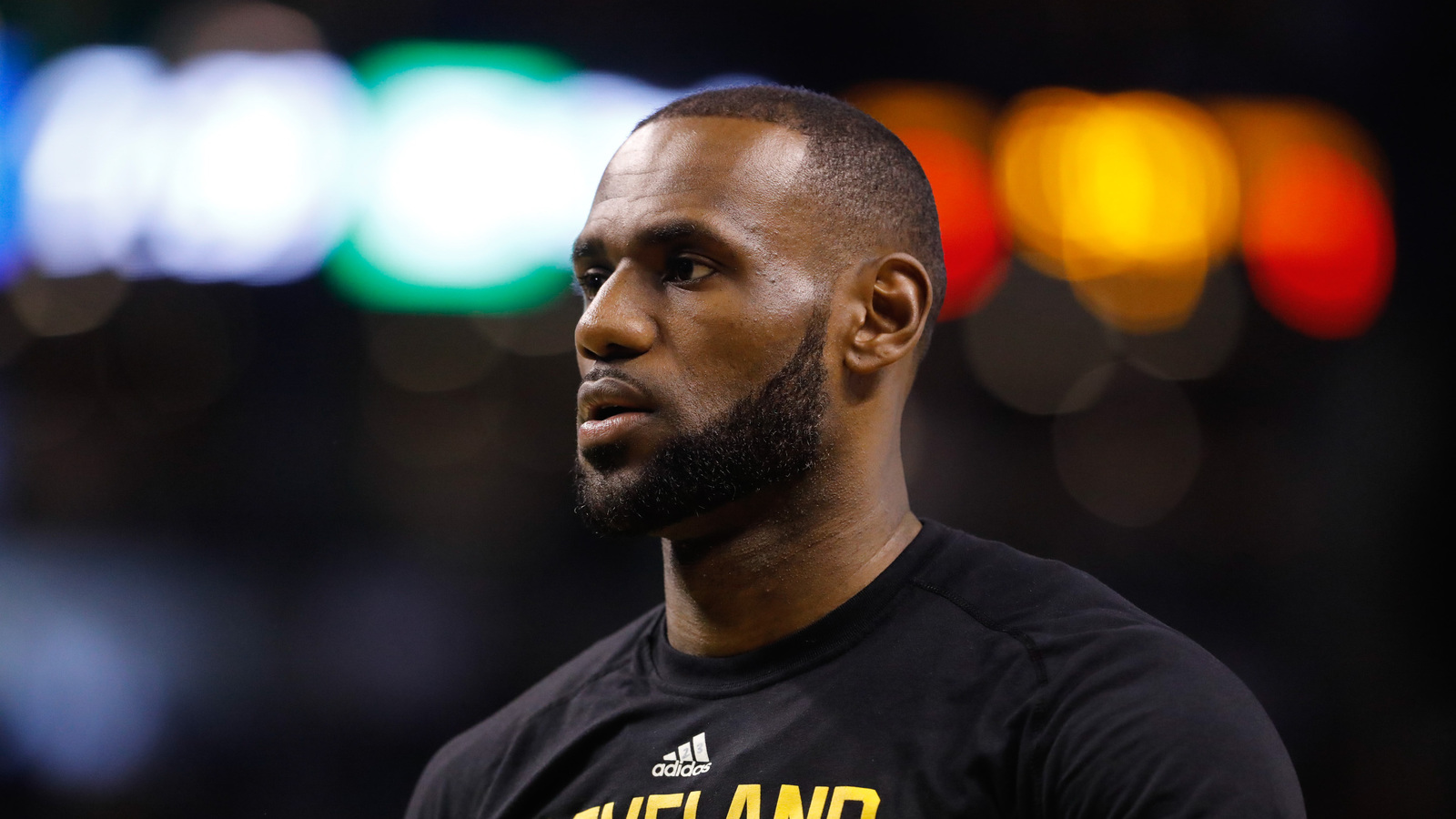 Was there ever any doubt as to who'd top this list?
David Butler II-USA Today Sports
Throughout the offseason, we'll be counting down the Top 50 players in the NBA from 50 to 1. Who will just miss the cut? Which names do you expect to see? Regardless, you'll be able to find them all right here.
Why He's the Best: This idea was thrown around in 2015, but last season just confirmed it. The Finals MVP award means nothing. Absolutely nothing. Cleveland had a net rating of -1.8 when LeBron played in the NBA Finals. They had a net rating of -37.4 when he sat.
I mean, what do you even say to that? LeBron essentially played the Warriors to a draw. Then, when he sat, they beat his team so badly that their net rating was more than five times worse than any team in the NBA during the regular season (the Lakers were -7.2 for the season). That was the difference in the NBA Finals. If the Cavs could have just held the fort without LeBron we might be talking about about one of the greatest upsets in NBA history right now instead of a five-game Warriors win. How can you look at a stat like that and think anything other than "LeBron James was the most valuable player in the series?"
He averaged 33.6 points, 12 rebounds and 10 assists in the Finals. That's better raw numbers than Russell Westbrook during a regular season in which his sole goal was posting the gaudiest stats possible. And he did it on shooting percentages of 56.4 and 38.7—both better than Kevin Durant in a season when he joined a 73-win team. You could combine Russell Westbrook and Kevin Durant last season and they still wouldn't have been as good as LeBron.
People challenging LeBron isn't cute anymore. We got enough of a kick out of Derrick Rose to give him an MVP. Stephen Curry nabbed two, and then LeBron obliterated him in the Finals. There's no point in crowning anyone besides LeBron until he decides he's done being the league's best player. That's all that's left to say. This is his title until he abdicates it.
Why He Might Not Be Next Year: Age? I guess? That's the only thing left in his way. But we're 14 years in and he hasn't slowed down yet. It might never happen. LeBron is the odds-on favorite to top this list next year, and the year after that. There's nothing left to say. Everyone else in the NBA is competing against LeBron. LeBron is competing against Michael Jordan.
MORE FROM YARDBARKER:
QUIZ: Name all of LeBron's teammates from his three championship squads
How many of the King's teammates from his three title runs can you name in five minutes?
Good luck!
CLUE: YEAR(S) / TEAM / JERSEY #
MORE FROM YARDBARKER
Cavaliers News

Delivered to your inbox

You'll also receive Yardbarker's daily Top 10, featuring the best sports stories from around the web. Customize your newsletter to get articles on your favorite sports and teams. And the best part? It's free!