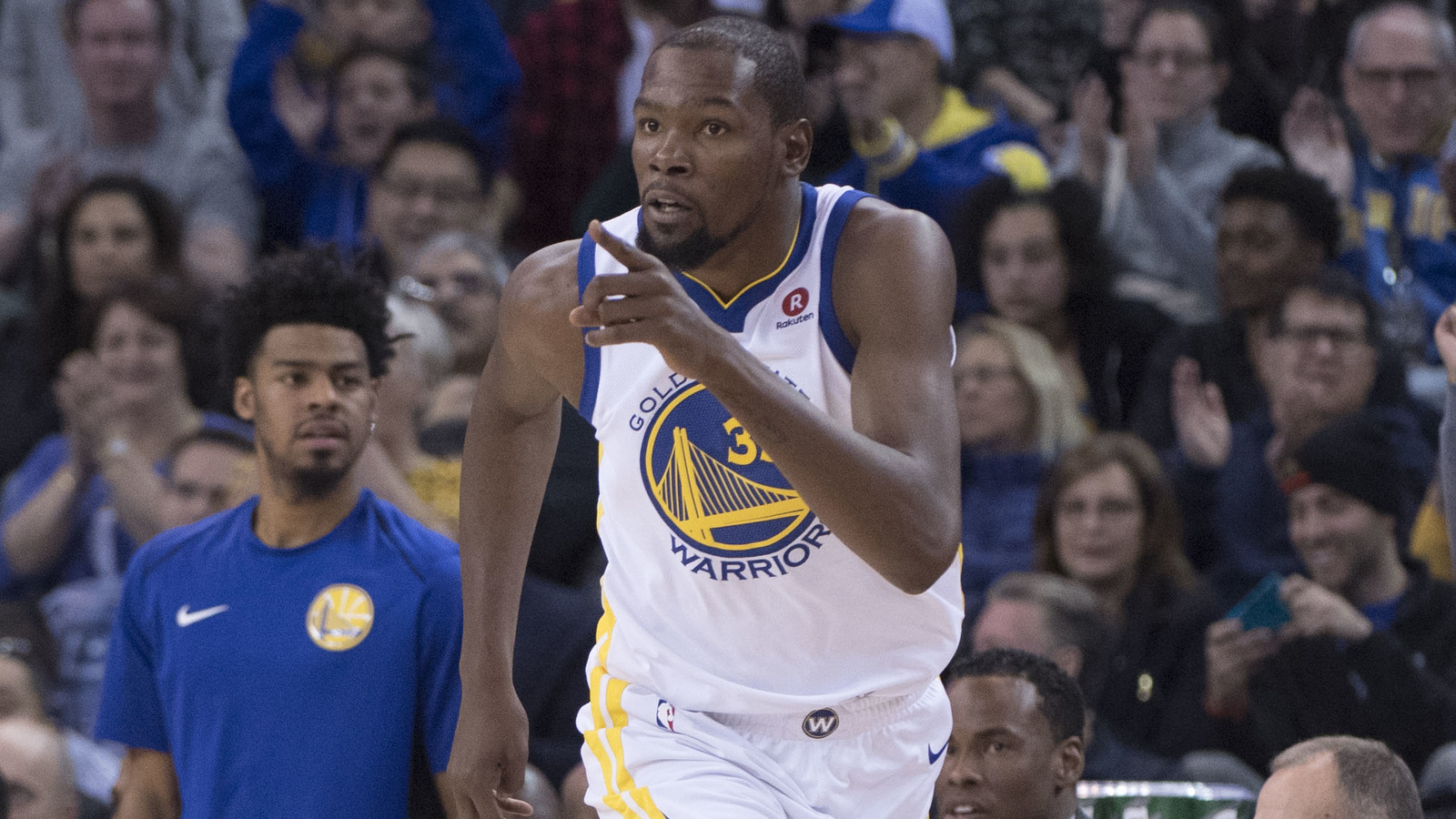 Kyle Terada-USA TODAY Sports
In the age of Harvey Weinstein, Al Franken, Matt Lauer, and Marshall Faulk, Kevin Durant took a calculated risk on Thursday night in a game against the Dallas Mavericks.
After an errant pass by Dallas, the Golden State Warriors star walked over to the court side seats to check on a fan who had been hit by said pass. After a brief check-in, Durant leaned in for a slightly awkward kiss on her forehead.
All fairly innocuous, yet that slight pull away by the woman and it being 2017 had Twitter being Twitter.
@KDTrey5 Mr. Durant, just a word of wisdom. Last night I saw you kiss a fan on the cheek, with all that's going on today with sexual abuse claims, you need to be very careful how you treat women. I'd hate to think she would file a claim against you. It's not worth it.

— SpursMan (@K_Syotos111k) December 15, 2017
20 years from now that lady is gonna have a different recollection of that kiss from Kevin Durant……

— Gucci Main Street (@Nek_Semloh) December 15, 2017
However, not everyone on Twitter was worried about the kiss.
Did Kevin Durant just kiss that woman's "boo boo" after she got hit in the head with the ball? Aaaaadorable!!! @warriors

— Kathleen D'Amore (@amore_kathleen) December 15, 2017
I am so jealous of the lady at the Warriors Game that just got hit in the face with a basketball then got a kiss on the cheek from Kevin Durant.

— Chloe (@chloejanesapain) December 15, 2017
MORE FROM YARDBARKER
Warriors News

Delivered to your inbox

You'll also receive Yardbarker's daily Top 10, featuring the best sports stories from around the web. Customize your newsletter to get articles on your favorite sports and teams. And the best part? It's free!