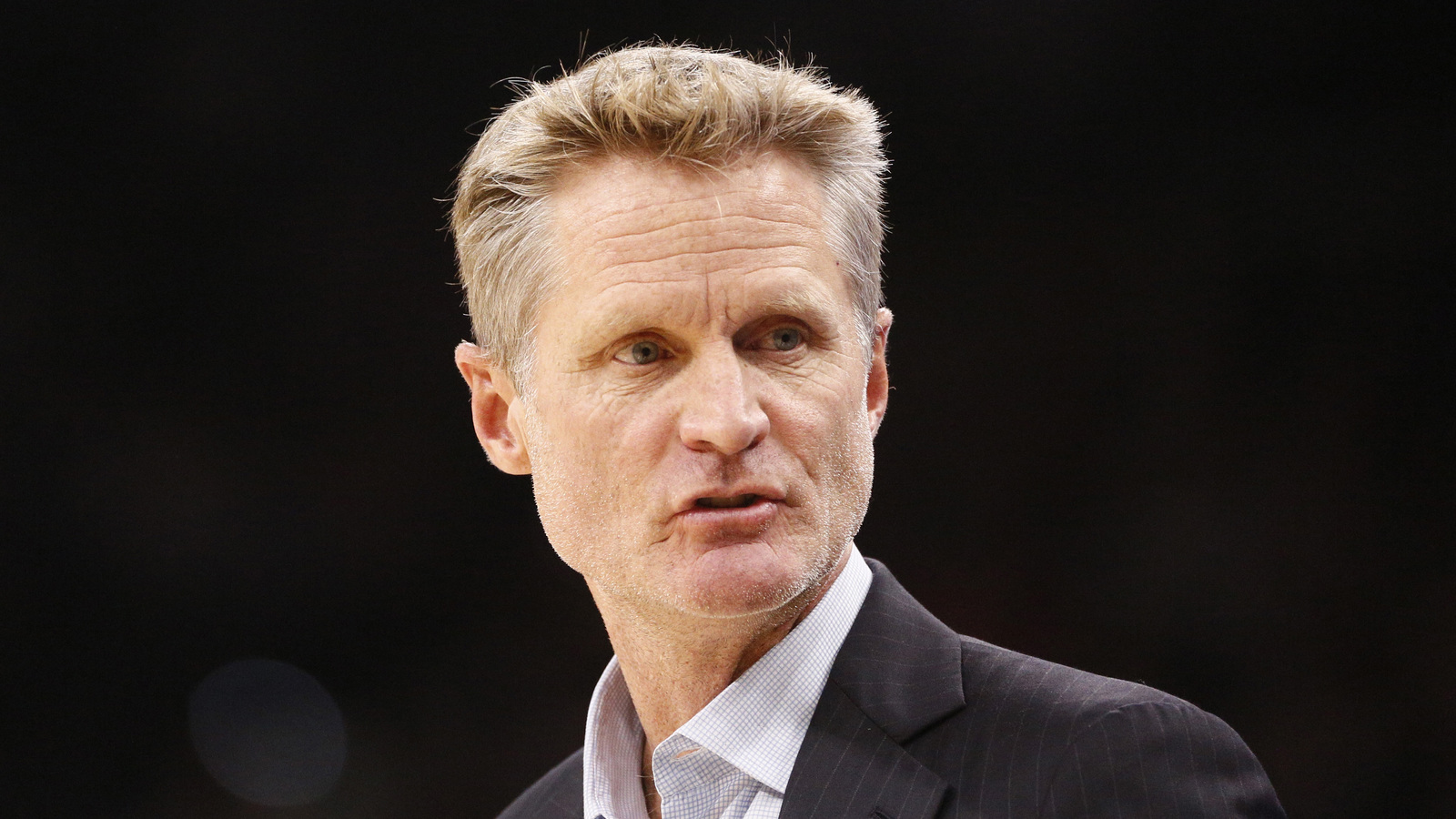 Soobum Im-USA TODAY Sports
Golden State Warriors head coach Steve Kerr has been known to partake in some marijuana use. For Kerr, it's about controlling the pain that has come with multiple back surgeries since he became the Warriors' head coach.
On New Year's Day, the state of California started allowing for the sale of marijuana recreationally in a number of retail outlets. It's a continuation of a more liberal marijuana policy in the state after voters decided to legalize the "drug" in November of 2016.
Now, Kerr has decided to open up about the legalization of marijuana in the state he calls home.
"I do feel strongly that (marijuana) is a much better option than some of the prescription drugs and I know that it's helping a lot of people, which is great," Kerr said Tuesday, via The Mercury News."
Kerr went on to note that he's a proponent if it being legalized for recreational use in California.
None of this should really be all too surprising. Kerr has let it be known on multiple occasions where he stands politically…and it's definitely left of the political line.
As it relates to the argument regarding legalizing marijuana for recreational use, multiple states have made that move in recent years with both California and Nevada joining others this past calendar year.
From the perspective of the sports world, the question about medicinal and recreational marijuana use has come to the forefront in the NFL. Multiple former players believe that it should be used as a pain-management alternative to opioids. The NFLPA has even noted that it's looking into this possibility.
Under new Commissioner Adam Silver, the NBA has proven to be much more of a liberal brand than the NFL. Its progressive politics will likely play a role in the Association easing up its own marijuana policy here soon.
MORE FROM YARDBARKER
Warriors News

Delivered to your inbox

You'll also receive Yardbarker's daily Top 10, featuring the best sports stories from around the web. Customize your newsletter to get articles on your favorite sports and teams. And the best part? It's free!