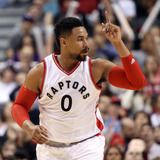 The Cleveland Cavaliers could have some options available if they want to replace Andrew Bogut in light of the center's injury.Bogut suffered a fractured leg during his Cavaliers debut on Monday night (video here). With the center set to miss time, the Cavaliers could choose to buy out the remainder of Bogut's contract and fill his roster spot with someone else.Two players they could...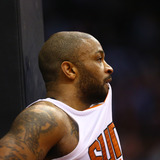 The Toronto Raptors have reportedly dealt Jared Sullinger and two future second-round picks to the Phoenix Suns in exchange for P.J. Tucker. Trading for Tucker is a smart move to upgrade Toronto's bench. He's averaging seven points and six rebounds per game, playing 28.5 minutes per contest. The 31-year-old small forward is also a free agent next year, so this could be a one-year...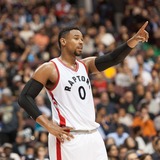 Toronto Raptors new free agent acquisition Jared Sullinger may not see the court for them until the 2017 calendar year. Raptors General Manager Masai Ujiri said on Monday that Sullinger is expected to miss two to three months after undergoing foot surgery, per Josh Lewenberg of TSN Sports. News of Sullinger missing extended time because of the injury, which apparently occurred...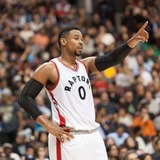 Jared Sullinger will undergo foot surgery on Monday and miss extended time to start the season, according to a report. The Vertical's Adrian Wojnarowski reported the news on Sunday: Toronto forward Jared Sullinger will undergo foot surgery Monday and miss extended time to start season, league sources tell @TheVertical. — Adrian Wojnarowski (@WojVerticalNBA) October 23, 2016...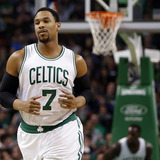 Jared Sullinger, who promised in the spring that he would report to training camp in better shape ahead of his fourth season with the Boston Celtics, says he may not be where he wants to be physically but improvement has been made "You can't really say," responded Sullinger when asked if he met his physical goals this summer. "I haven't played five-on-five in like three weeks, so...
Will the real Slim Sullinger please stand up! #LucasLab: @celtics Forward Jared Sullinger @takemytalent A video posted by John Lucas Enterprises (@johnlucasenterprises) on Aug 9, 2015 at 4:47am PDT We seem to be seeing a new and improved Jared Sullinger this offseason and, as we wrote earlier in the offseason, we might be heading closer to that "special season" Coach John...
OK, I'm guessing most Celtics fans are not particularly interested in reading another post about Jared Sullinger getting in shape.  As Mass Live's Jay King wrote, "With Sullinger, it's probably best to believe it when you see it."  With that in mind, I'll just include this tweet from John Lucas and leave it at that. Jared Sullinger fans look forward to seeing a special season from...
It's a story that just never seems to end.Dreaded L-B's have caused Celtics PF Jared Sullinger issues with his growth as a NBA player, but reports straight from the coach are that he is headed in the right direction this summer. The shots, and jokes of course, have been flying at Sullinger since his February foot injury. But, the now 4th-year big man has taken them in stride and...
Is Jared Sullinger going to the Hornets, or just psyched about the Nic Batum trade? Jared Sullinger just followed the Charlotte Hornets on Twitter. Could the @celtics have just traded up to #9? pic.twitter.com/GxBlbmBncZ — CelticsLife.com (@CelticsLife) June 25, 2015Could just be nothing. It's probably nothing. But then this cryptic follow up from Sully has to get you thinking: ...
MORE STORIES >>
Celtics News

Delivered to your inbox

You'll also receive Yardbarker's daily Top 10, featuring the best sports stories from around the web. Customize your newsletter to get articles on your favorite sports and teams. And the best part? It's free!