We've updated our Privacy Policy.
By continuing to use this site, you are agreeing to the new Privacy Policy.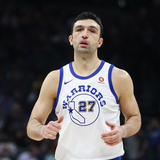 Whether it's his real social media accounts or bis burner accounts, Golden State Warriors forward Kevin Durant has never been one to hold back.The latest example of this is Durant absolutely unloading on ESPN San Antonio host Jason Minnix, who recently tweeted out that he's not a fan of fellow Warriors veteran Zaza Pachulia. In response, Durant wrote, "Not a fan of Zaza but…nobody...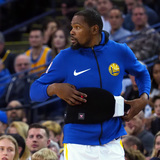 Yesterday, Golden State's Kevin Durant wouldn't play against the Sacramento Kings due to a rib injury. But things look far worse now. In fact, Durant is going to miss at least two weeks due to an incomplete rib cartilage fracture. Meanwhile, Klay Thompson and Steph Curry remain out with hand and ankle injuries, respectively. But losing Durant too? That's far from ideal, especially...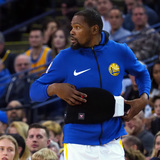 The G-League's Santa Cruz Warriors might want to make it to Oakland for the Golden State Warriors' game against the Sacramento Kings Friday night. Why? Well, because multiple members of that minor league team could be called to action.With both Stephen Curry and Klay Thompson out to injury, we can now add former MVP Kevin Durant to the list of inactives. Durant has been ruled out...
LIKE WHAT YOU SEE?
GET THE DAILY NEWSLETTER: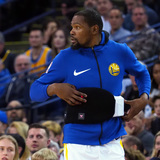 The hits keep coming for the Golden State Warriors. Now Kevin Durant is out against the Sacramento Kings tonight. Both Steph Curry and Klay Thompson are out with ankle and hand injuries, respectively. At least Draymond Green is set to return to the lineup tonight. In the meantime, the Warriors are 52-16 and two games back of the Rockets in the West.On the season, Durant is averaging...
Kevin Durant is used to being heckled by fans of opposing teams, as he's taken on the role of antagonist since joining the Warriors. One particular Blazers fans that was seated courtside at Moda Center for Friday's game was heard yelling at him, and it's unclear exactly what was said, but it was enough for security to be called. The fan was escorted out of Moda Center, and KD blew...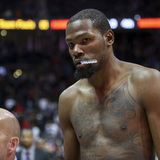 Kevin Durant isn't exactly the biggest fan favorite these days, and that was certainly true on Friday night in Portland.In the second quarter of a game between the Golden State Warriors and the Portland Trail Blazers, a fan sitting courtside at the Moda Center had words for Durant during an inbounds play. Whatever the fan said to the reigning Finals MVP was enough for security to...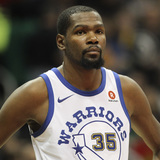 Kevin Durant isn't worried about any personal awards. In fact, he doesn't need anything for validation. Of course, his Golden State Warriors are favorites to win another NBA title. And, Durant is an MVP winner in his own right. But he doesn't need to be, according to him."Awards don't mean anything, for one. You can still be an MVP-caliber player and not win MVP, in my opinion."But...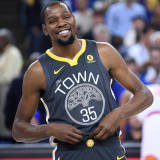 Asked if his 2018 free agency is the foregone conclusion that 2017's foray onto the open market was, Kevin Durant has confirmed that he's not going anywhere this summer. As Anthony Slater of The Athletic writes, Durant said today that he's 100 percent sure he'll be back with the Warriors for next season.Durant, in his second season with the Warriors, has already signed two contracts...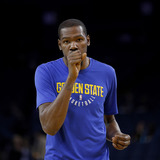 Reigning NBA Finals MVP Kevin Durant is technically slated to hit free agency this coming summer. On the surface, that would seemingly indicate a ton of interest in his services on the open market. The Los Angeles Lakers and their ample amount of cap room come to mind first. But that's just on the surface.Durant is intent on re-signing with the Golden State Warriors. This has been...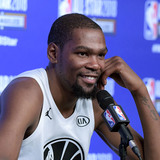 Kevin Durant is only under contract with the Warriors through the end of this season. But he does have a player option for the 2018-19 that comes in at just over $26 million. And while he may turn it down, there's no way Durant is leaving Golden State. If you don't believe us, just ask him.I'm not even thinking about that. I'm here, I'm here. I ain't even thought about it.But when...
MORE STORIES >>
Warriors News

Delivered to your inbox

You'll also receive Yardbarker's daily Top 10, featuring the best sports stories from around the web. Customize your newsletter to get articles on your favorite sports and teams. And the best part? It's free!