We've updated our Privacy Policy.
By continuing to use this site, you are agreeing to the new Privacy Policy.
More qualified than anyone to answer MJ/Kobe questions, former Los Angeles Lakers head coach Phil Jackson gave his opinion on yet another debate recently. Former Los Angeles Lakers head coach Phil Jackson had the privilege of coaching Kobe Bryant and Michael Jordan. During his tenures...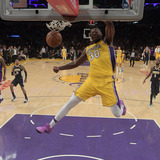 Julius Randle was "upset and angry" earlier this season when he didn't receive an extension offer from the Lakers, Ohm Youngmisuk of ESPN.com relays. The franchise wanted to keep its cap sheet clean, even if Randle was willing to give a hometown discount. While the team's rumored plan to pursue proven superstars this summer initially irked the big man, he's taking it much better...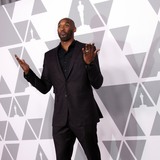 Kobe Bryant is living it up right now. His post-NBA career includes an Oscar win, but that's not all. Now he's going into detail on his fight with Shaquille O'Neal. "Oh, he did (throw the first punch). I couldn't reach him. I saw this big fist … and during the interview, I picked up his hand, I'm looking at the size of his hand and I'm going 'I must have been the craziest 19-year...
LIKE WHAT YOU SEE?
GET THE DAILY NEWSLETTER: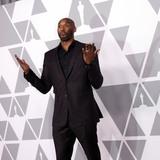 Lakers legend Kobe Bryant now possesses something that Michael Jordan — or any former NBA'er, for that matter — could ever attain.Bryant won an Oscar Award for best animated short film, due to his work on "Dear Basketball." This accomplishment adds to the long list of other impressive accolades on Bryant's career resume. The former shooting guard happily accepted the award, but he...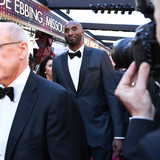 Kobe Bryant took a swipe at FOX News host Laura Ingraham in his speech after winning an Oscar at the 90th Academy Awards on Sunday night.Bryant's "Dear Basketball" won in the category for Best Animated Short Film. After being handed his Oscar, he Bryant alluded to Ingraham's infamous "shut up and dribble" comments."I mean, as basketball players, we're really supposed to shut up and...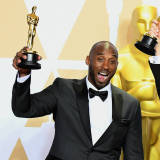 Kobe Bryant won an Oscar on Sunday night for Best Animated Short Film, and the sports world loved it. Actually, many had the exact same reaction to Bean taking home his first Academy Award.You can guess where all the jokes went — and of course, they were a nod to Bryant's competitive spirit. And the Lakers congratulated him too: Five NBA championships AND an Oscar. Hard to beat that combination.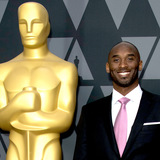 The 90th Academy Awards on Sunday will feature a surprising name among its nominees, and the sports world couldn't be more thrilled to be represented at Hollywood's most glamorous evening. "Dear Basketball" — Kobe Bryant's retirement love poem penned for The Players' Tribune in November of 2015 — is nominated for Best Animated Short. The short film features hand-drawn animation by...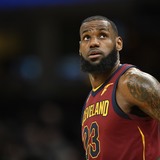 LeBron James owns the Eastern Conference. His seven straight trips to the NBA Finals pretty much proves this. But even if that run doesn't quite sway you, another stat shows just how much LeBron has dominated the conference since his rookie year.The Eastern Conference Player of the Month has been awarded 86 times since LeBron's rookie season. Just a little less than half of those...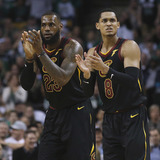 Jordan Clarkson has had the rare privilege of playing with two of the greatest NBA players ever, and he can see at least one key distinction between them.Appearing Wednesday on the "CavsHQ" radio show, the Cleveland Cavaliers guard contrasted the respective styles of Kobe Bryant and LeBron James."Two different styles of leadership. LeBron is very encouraging, bringing everybody along...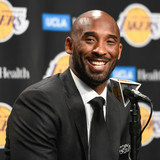 Kobe Bryant has heard all that talk about the Los Angeles Lakers having to recruit players, but he thinks the Laker mystique should be enough to bring in the big names.In an interview with ESPN's Jalen Rose, Bryant scoffed at the notion of being asked to help recruit players to the Lakers, stating that the true greats didn't need to be sold on the organization."You know, the thing...
MORE STORIES >>
Lakers News

Delivered to your inbox

You'll also receive Yardbarker's daily Top 10, featuring the best sports stories from around the web. Customize your newsletter to get articles on your favorite sports and teams. And the best part? It's free!