We've updated our Privacy Policy.
By continuing to use this site, you are agreeing to the new Privacy Policy.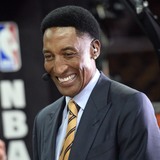 Chicago Cubs pitcher Jon Lester's trouble with capably making competent throws to first base has been well-documented throughout his otherwise stellar major-league career. And he announced on Sunday a wholly unorthodox plan in the hopes of remedying the issue. Interestingly, Lester even utilized the names of two Chicago sports icons, Michael Jordan and Scottie Pippen, to explain...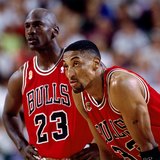 Michael Jordan and Scottie Pippen are arguably the greatest duo to ever suit up as teammates in NBA history. But that does not mean their relationship off the court got off to a great start.Pippen earlier this week made an appearance on EPSN's "The Jump." The revelation revealed recently by Toronto Raptors superstar DeMar DeRozan that he and teammate Kyle Lowry "didn't say a word...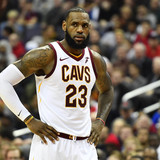 Who thinks LeBron James is better than Michael Jordan? Okay hold on, hold on. Now, who thinks LeBron is better than Scottie Pippen?Not so fast. Pippen's argument, of course, is not dissimilar from that of a common fan. In their eyes, rings seem to matter more than overall talent. However, Pippen would be humming a different tune earlier in the week. When questioned about MJ and the...
LIKE WHAT YOU SEE?
GET THE DAILY NEWSLETTER: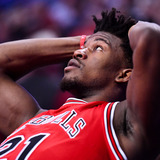 Scottie Pippen has become the latest person to question how Jimmy Butler conducted himself during his time with the Chicago Bulls, comments consistent with allegations that have long been the source of rumor and speculation.Butler of course was dealt to the Minnesota Timberwolves in a draft-day blockbuster, and the Bulls icon on Thursday took issue with Butler's leadership qualities...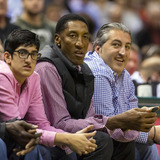 Why are the New York Knicks so terrible? Well, there are plenty of reasons for that. But according to Scottie Pippen, the main problem is team president Phil Jackson. This isn't exactly a fresh take. Plenty of people are blaming Jackson for the team's struggles, and rightfully so. Still, it's unusual to hear Pippen, who enjoyed so much success as a player with Jackson as his coach...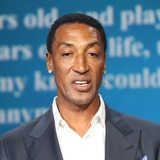 It was not just Cleveland fans that were hoping to see the Cavaliers win a championship on Sunday night. There were a fair few people in Chicago who were eager to see the Golden State Warriors defeated to secure the legacy of the 1995-96 Chicago Bulls. While this year's Warriors surpassed those Bulls by one win to break the regular season record, the belief of many was that its...
The stars of today's NBA will always be looking to live up to the success that former Chicago Bulls teammates Scottie Pippen and Michael Jordan shared with that team in the 1990's. You see it every year. The nation's best basketball player being compared to Jordan as he makes his ascension into the NBA. For those star players that act as a second-fiddle to their teams' top dog...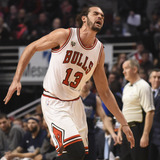 The rocky relationship between Joakim Noah and the Chicago Bulls took an unexpected turn Friday night when the veteran darted off the court in pain after suffering a shoulder injury. Noah's injury occurred in the 83-77 loss to the Dallas Mavericks after he played just six minutes and posted two points. He ran right to the locker room and the team didn't waste much in the way of...
Scottie Pippen probably should have looked a bit more carefully at his New Year's Eve photo before sharing it on social media. Pippen and wife Larsa were in attendance for Pitbull's New Year's Eve Revolution party and took a photo with the host. Some on Twitter noticed Larsa's awfully tight, low-cut, somewhat misplaced dress. Happy New Year! #NYE2016 #PitbullNYE @larsapippen @pitbull...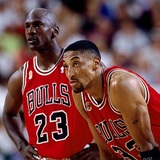 By Matt Birch Michael Jordan and Scottie Pippen were arguably the best duo in NBA history. Sure, Magic Johnson and Kareem Abdul-Jabbar, Bill Russell and Bob Cousy, Larry Bird and Kevin McHale, and LeBron James and Dwyane Wade all had their eras of dominance, but no one consistently played at the level that MJ and Scottie did in dominating their competition. The two former NBA players...
MORE STORIES >>
NBA News

Delivered to your inbox

You'll also receive Yardbarker's daily Top 10, featuring the best sports stories from around the web. Customize your newsletter to get articles on your favorite sports and teams. And the best part? It's free!