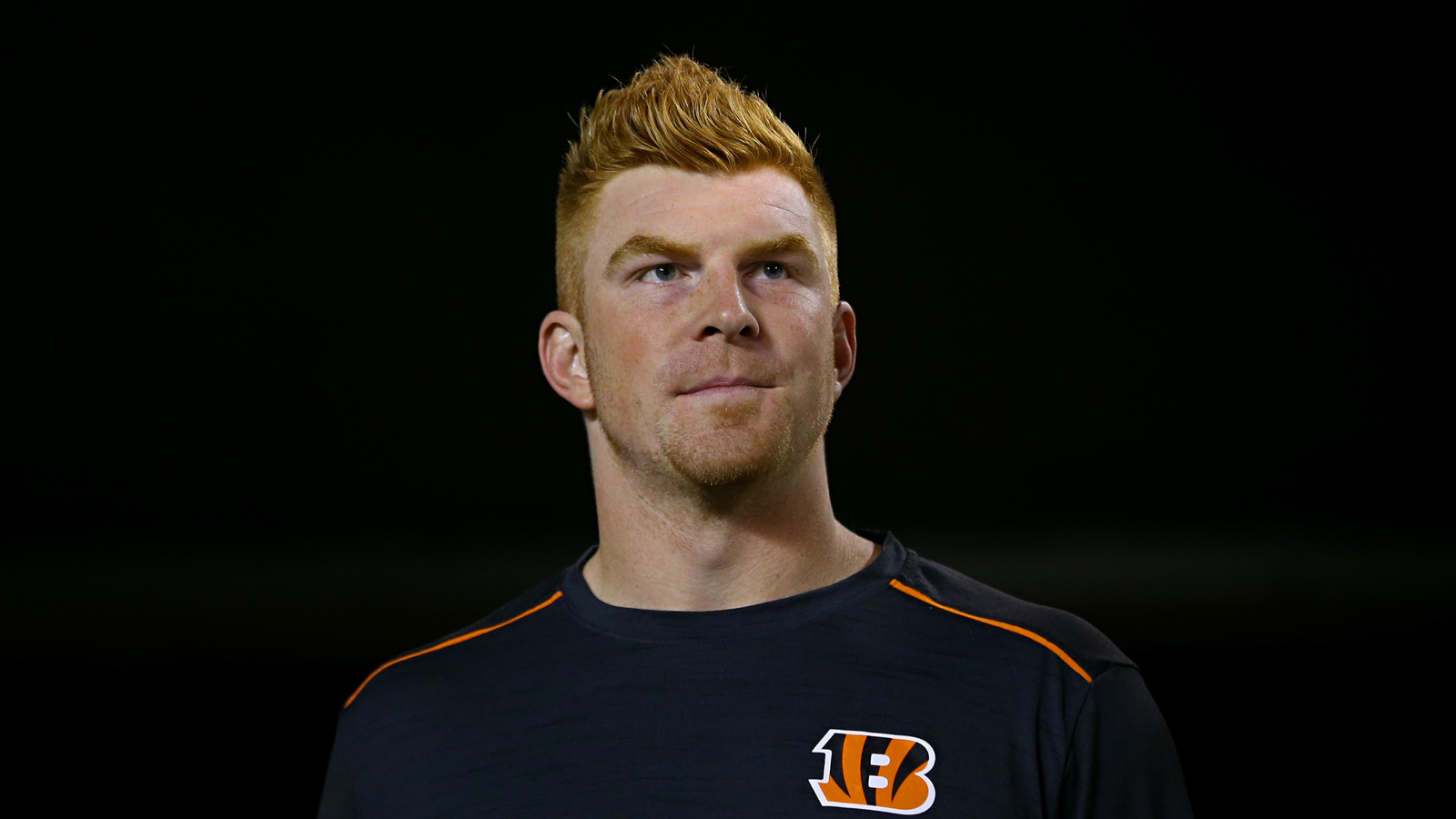 Aaron Doster-USA TODAY Sports
Buffalo Bills fans continue to thank Andy Dalton for his help in getting their beloved team into the postseason for the first time in quite a while by making donations to his charity.
Thanks to the Cincinnati Bengals' 31-27 victory over the Baltimore Ravens — along with the Bills' 22-16 win over the Miami Dolphins — Buffalo punched their playoff ticket for the first time since 1999. The team will head south to face the Jacksonville Jaguars on Sunday, Jan. 7.
Still, without Dalton leading the Bengals to victory, the Bills' push for the postseason would have been all for naught. And that's where Bills fans' charitable generosity in gratitude to Dalton comes into play.
Bills fans have been flocking to the Andy and Jordan Dalton Foundation to make donations to the charity. In total, over 7,000 Bills fans have made donations amounting to a whopping $170,000, according to Dalton.
The Bengals signal-caller on Tuesday evening took to Twitter to thank Bills fans for their donations.
"Thank you to all the Bills fans, thank you to anybody that's supporting our foundation," Dalton said in the video. "Let's keep it going. Let's see how much we can get. The more we can raise, the more families we can help, the more kids we can make an impact on."
The foundation's mission statement indicates the charity's purpose "is to provide daily support, opportunities, resources and life-changing experiences to seriously ill and physically challenged children and their families in Cincinnati and Fort Worth."
MORE FROM YARDBARKER
NFL News

Delivered to your inbox

You'll also receive Yardbarker's daily Top 10, featuring the best sports stories from around the web. Customize your newsletter to get articles on your favorite sports and teams. And the best part? It's free!