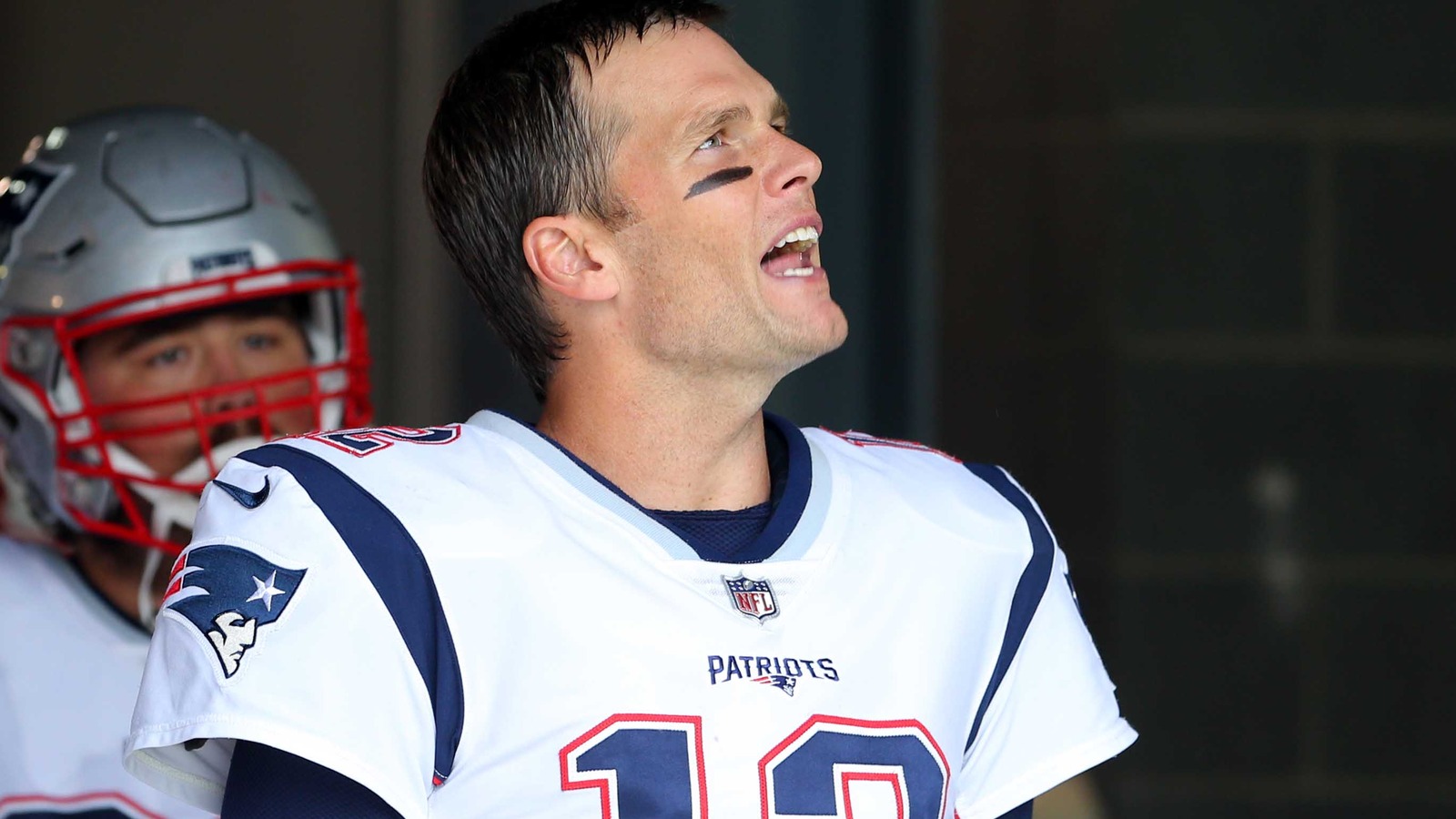 Quarterback Tom Brady and the New England Patriots secured a 24-17 win over the New York Jets in Week 6.
Brad Penner-USA TODAY Sports
Patriots quarterback Tom Brady isn't the "Golden Boy" he's sometimes made out to be.
Brady was frustrated in the first half of Sunday's game against the Jets, as his team trailed 14-0 at one point.
Following one particular play in the game, which resulted in an incomplete pass, Brady was furious about not drawing a flag. That was evidenced by what he had to say as he made his way to the sideline:
"That's f–ing b—s–t," Brady could be seen saying.
The Patriots seemed to be fired up by Brady's outburst, and they ended up tying the game at the half.
MORE FROM YARDBARKER:
QUIZ: Name the oldest player on every NFL team from the 2016 season
How many of the NFL's elder statesmen from the 2016 season can you name in six minutes?
CLUE: TEAM / AGE / POSITION
MORE FROM YARDBARKER
Patriots News

Delivered to your inbox

You'll also receive Yardbarker's daily Top 10, featuring the best sports stories from around the web. Customize your newsletter to get articles on your favorite sports and teams. And the best part? It's free!