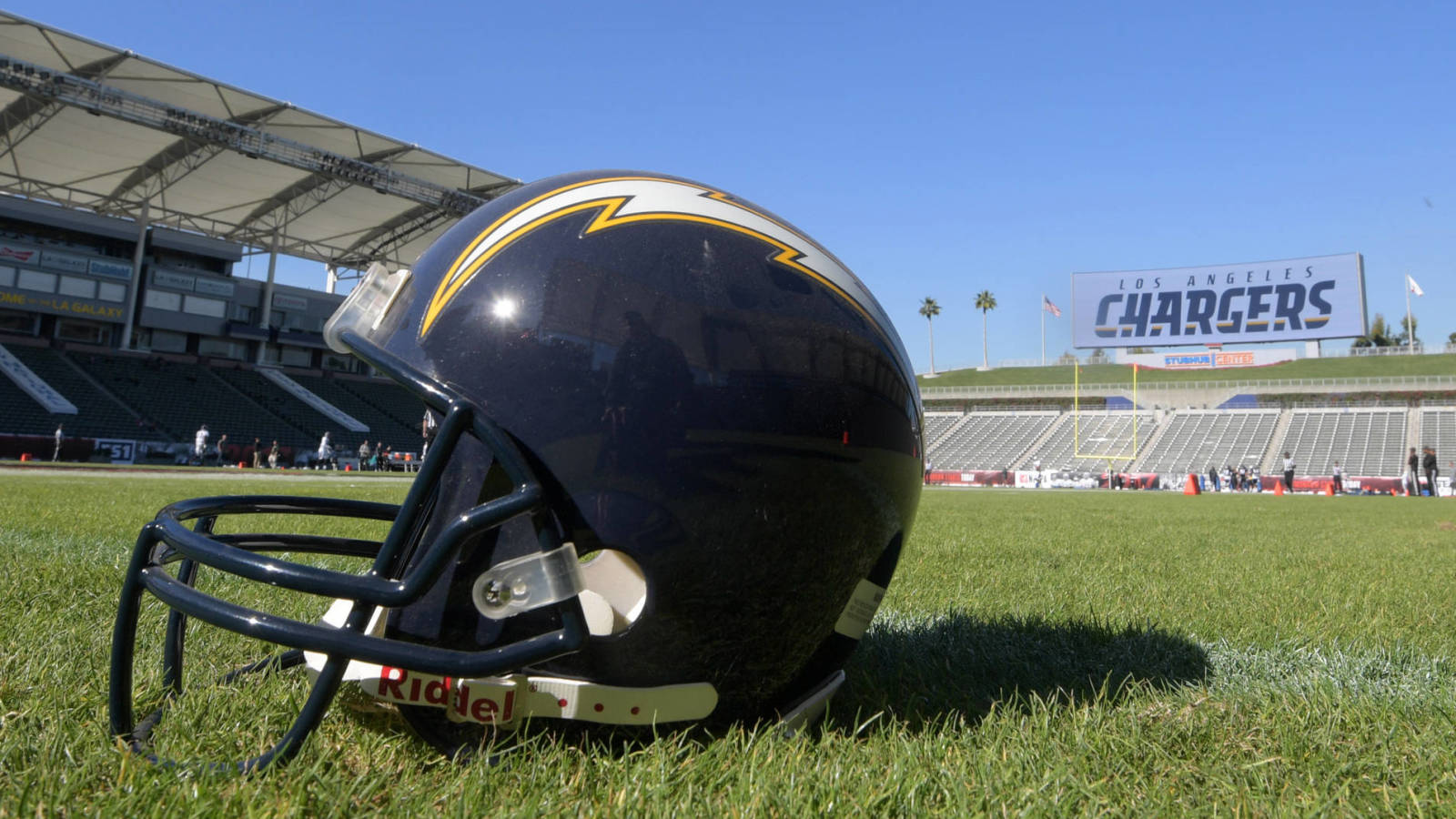 Jan 17, 2017; Carson, CA, USA; General overall view of San Diego Chargers helmet at StubHub Center.
Kirby Lee-USA TODAY Sports
In a matter of two years, three NFL franchises have elected to relocate. And for good reason, fans of teams like the Los Angeles Chargers aren't happy about it.
Joseph Macrae, a dedicated supporter of the once-San Diego Chargers, decided to find an avenue that would adequately express the anger of fans in his situation. He created a GoFundMe campaign in May 2017 with the goal of helping the fans of San Diego, St. Louis and Oakland to "cope with the loss of their respective teams" by creating billboards.
And now that the GoFundMe has reached its $10,000 goal, per Troy Hirsch of Fox 5 San Diego, the billboards will be seen at a major intersection near the StubHub Center, the Chargers' temporary home.
One of the five electronic messages will read "No Freaking Loyalty," a play on the letters in "National Football League."
According to Fox 5, Macrae said the billboard company told him it will not allow the NFL to block the signage. The messages will begin Sept. 17 and run through Oct. 1. The Chargers have three consecutive home games during that span.
While the billboards won't accomplish anything more than attracting some national attention for a couple weeks, the sentiment can be appreciated. Fans of the St. Louis Rams and San Diego Chargers watched their beloved teams leave, and Oakland Raiders followers are preparing for the organization's move to Las Vegas in a couple years.
At worst, their voices will be heard. That's really all fans can strive for when they don't have power to make any changes.
QUIZ: Name the current NFL franchises that have relocated
Twelve NFL franchises have changed locations throughout the history of the league. How many of them can you name? The full team name (city/location and team) is required for the answer (e.g., New York Jets).
Clue: Original Location (and name if that changed as well) and year of relocation
MORE FROM YARDBARKER
Chargers News

Delivered to your inbox

You'll also receive Yardbarker's daily Top 10, featuring the best sports stories from around the web. Customize your newsletter to get articles on your favorite sports and teams. And the best part? It's free!