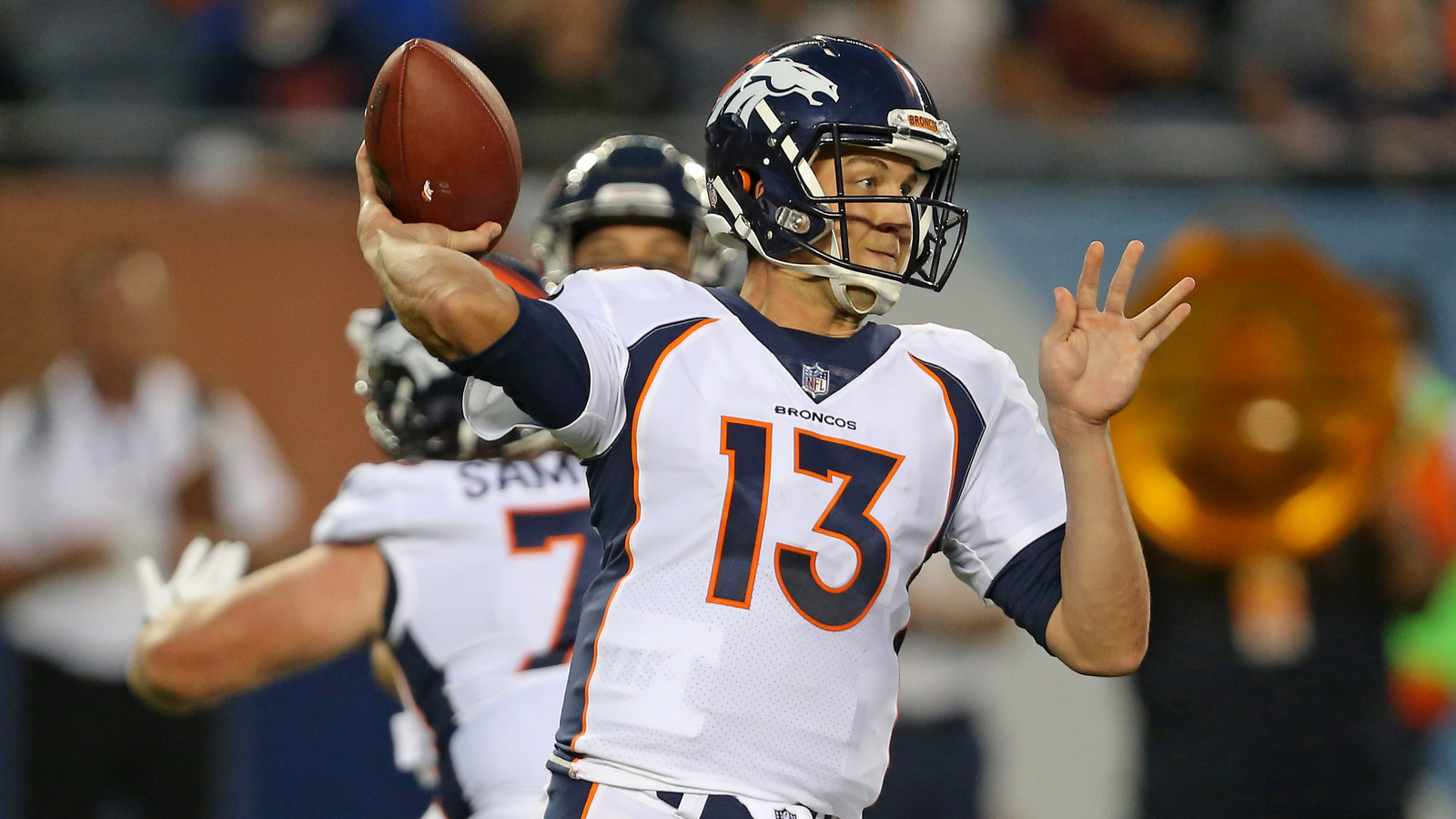 A report suggests Denver players already believe Trevor Siemian has won the starting quarterback job.
Dennis Wierzbicki-USA TODAY Sports
The Denver Broncos have yet to announce who their starting quarterback will be for Week 1, but all indications are that Trevor Siemian is going to get the nod. Apparently his teammates believe he deserves it, too.
According to ESPN's Jeff Legwold, Broncos players have been saying in private recently that they believe Siemian has won the quarterback competition by a "growing margin" each week over Paxton Lynch.
Siemian has outplayed Lynch in the preseason, and Broncos coach Vance Joseph admitted it would be "ideal" to have a starter named before the third preseason game against the Green Bay Packers. In Saturday's exhibition game against the San Francisco 49ers, Lynch completed 9-of-13 passes for just 39 yards. He missed some open receivers and threw into traffic, once again proving he has a long way to go in making reads. Siemian completed 8-of-11 passes for 93 yards and threw a 19-yard touchdown.
It's unclear if what one former Bronco said about Lynch is true, but the former Memphis star has been a disappointment thus far. John Elway chose to trade up in the draft two years ago to select him, and Lynch has not shown he is anywhere near ready to start at the NFL level. While it's too early to write him off, the Broncos did not want him to be beaten out by Siemian two offseasons in a row.
MORE FROM YARDBARKER
Broncos News

Delivered to your inbox

You'll also receive Yardbarker's daily Top 10, featuring the best sports stories from around the web. Customize your newsletter to get articles on your favorite sports and teams. And the best part? It's free!