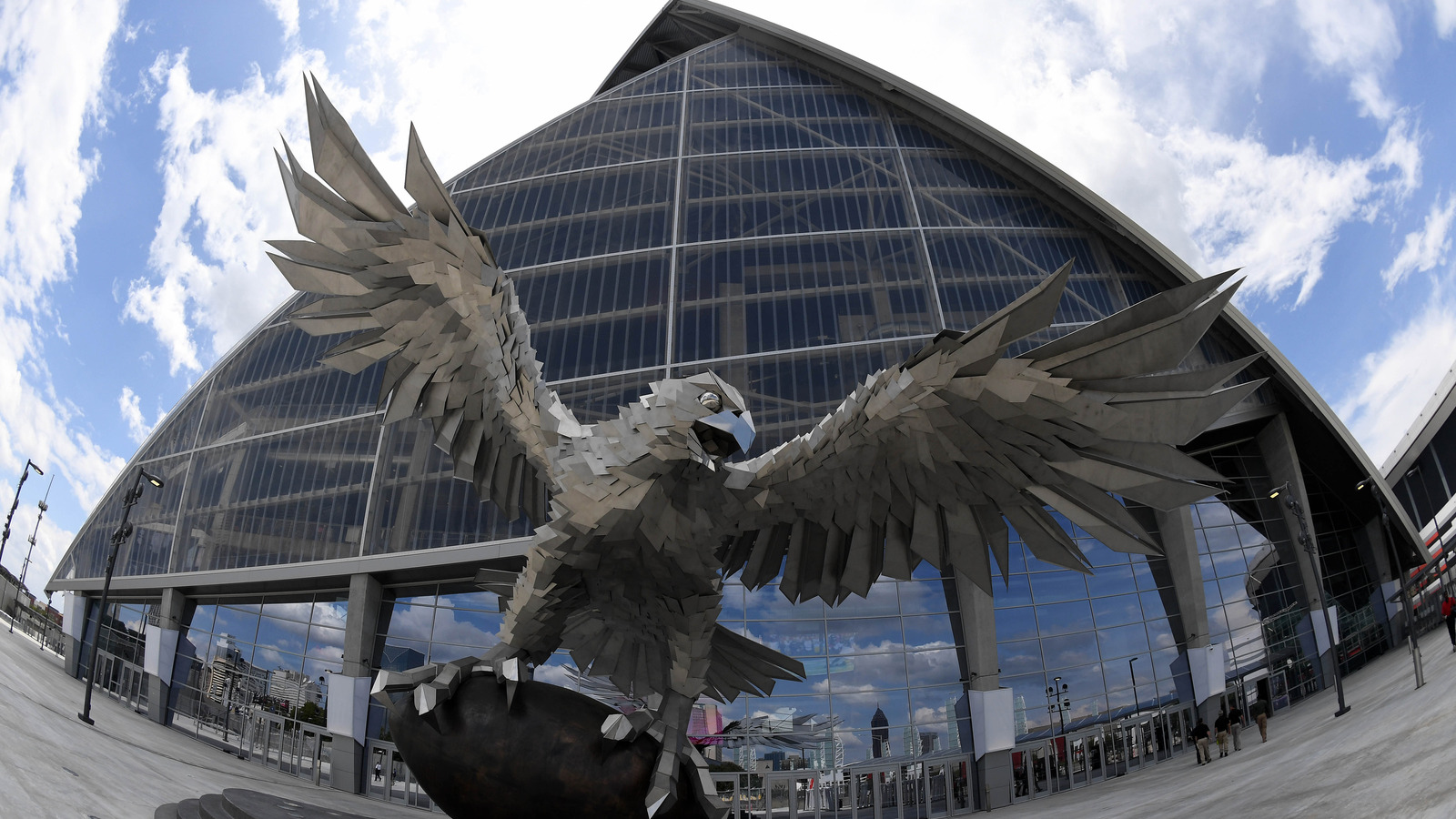 The Chick-fil-A at the new Falcons stadium has one small problem...
John David Mercer-USA TODAY Sports
Seven of the Atlanta Falcons' eight home games at their new stadium this season will be held on Sunday, which means one very important thing for fans at the Mercedes-Benz Dome — there will be only one opportunity to eat Chick-fil-A during the regular season.
As ESPN's Darren Rovell notes, there is a Chick-fil-A restaurant inside the NFL's newest venue. Of course, all Chick-fil-A locations are closed on Sundays. The one inside the Mercedes-Benz Dome will be no exception.
Zaxby's now the official chicken of the Falcons. That doesn't mean Chick Fil-A isn't in the new stadium. It is closed on Sundays, however. pic.twitter.com/TfCIa3rz5T

— Darren Rovell (@darrenrovell) August 16, 2017
Falcons fans have only one chance to get their Chick-fil-A fix during the regular season, and that will be during a Thursday night game on Dec. 7. However, the team's two preseason home games are on Saturday, Aug. 26 and Thursday, Aug. 31. If you're planning to go to a Falcons game that doesn't fall on one of those three dates, you had better start thinking about food options other than Chick-fil-A.
We know at least one NBA player who would be drooling outside the Chick-fil-A stand on Sundays. Don't be surprised if that ends up happening with a handful of Falcons fans.
MORE FROM YARDBARKER
Falcons News

Delivered to your inbox

You'll also receive Yardbarker's daily Top 10, featuring the best sports stories from around the web. Customize your newsletter to get articles on your favorite sports and teams. And the best part? It's free!