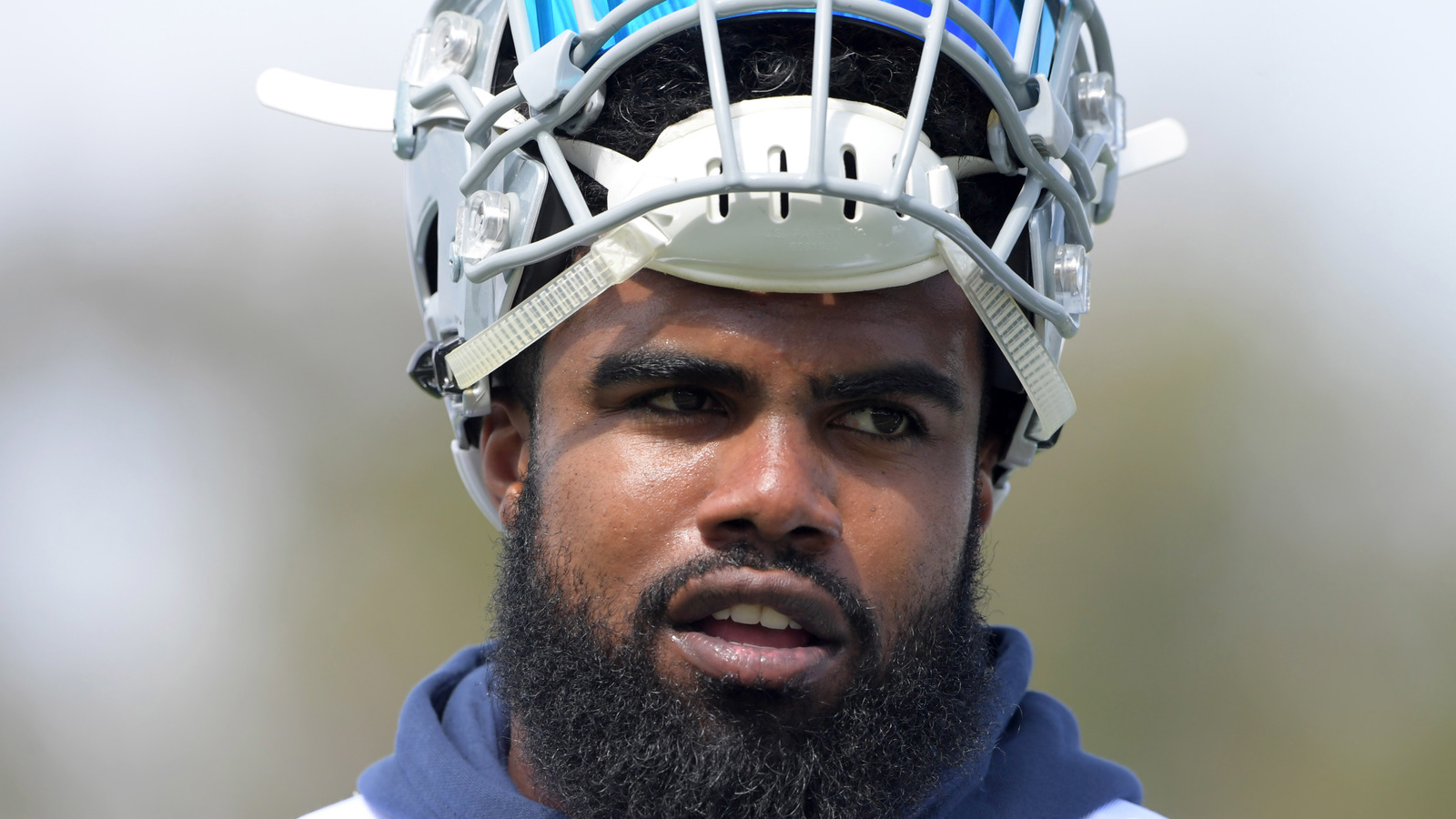 The war of words between Dallas Cowboys running back Ezekiel Elliott and his accuser continues.
Kirby Lee-USA TODAY Sports
The woman who accused Ezekiel Elliott of assaulting her on multiple occasions has apparently had interactions with another NFL player, and Elliott claims she taunted him over it.
According to documents examined by Kate Hairopoulos of the Dallas Morning News, Elliott's ex-girlfriend Tiffany Thompson confirmed that she became friendly with former Cowboys wide receiver Lucky Whitehead, though she said the two were not dating.
"He and I started talking over social media," Thompson said in a November interview with NFL investigator Kia Roberts. "We weren't really dating. Ezekiel found out, and I blocked Lucky from my phone."
Roberts was asked about the relationship between Thompson and Whitehead during Elliott's appeal hearing last week. The investigator said Thompson told her Elliott became mad that she was dating "some guy," and the guy was Whitehead.
"And what I remember her saying because I do kind of remember this specifically is she said that Ezekiel is upset because he found out that I was dating some guy," Roberts said during the appeal. "I said well, what guy. And she says a guy I met over social media. And then we go over what's his name."
Roberts was unsure if Whitehead was a member of the Cowboys, but she confirmed he was the man Thompson said she had been seeing. When Elliott was asked about Thompson's interactions with his teammate, he said he was "p—ed off" about it and that Thompson taunted him by implying she slept with Whitehead.
"So, like I mentioned before, when Tiffany saw me doing well or just doing well without her, she did not like that and she would go through any measure to kind of ruin my moment or ruin what's going on, and so particularly this moment was — after we had a big win vs. the Steelers, and I had a very good game, and while I'm boarding the plane from Pittsburgh to Dallas, I received like 15 texts from an unknown number, and the texts were screen shots of text messages between Tiffany and one of my current teammates that play with me for the Cowboys," Elliott recalled. "And then there was a picture of a hotel reservation which had her name and also (Whitehead's) name on it. Basically, her telling me that she slept with one of my teammates the previous week while we were in Cleveland."
It's only fitting that Whitehead's name would find its way into the Elliott drama, as we saw the receiver's tenure in Dallas end recently after an incredibly bizarre situation where a warrant was issued for his arrest. Whitehead was signed by the New York Jets after the Cowboys cut him, but he ended up being released after he broke his foot.
MORE FROM YARDBARKER
Cowboys News

Delivered to your inbox

You'll also receive Yardbarker's daily Top 10, featuring the best sports stories from around the web. Customize your newsletter to get articles on your favorite sports and teams. And the best part? It's free!