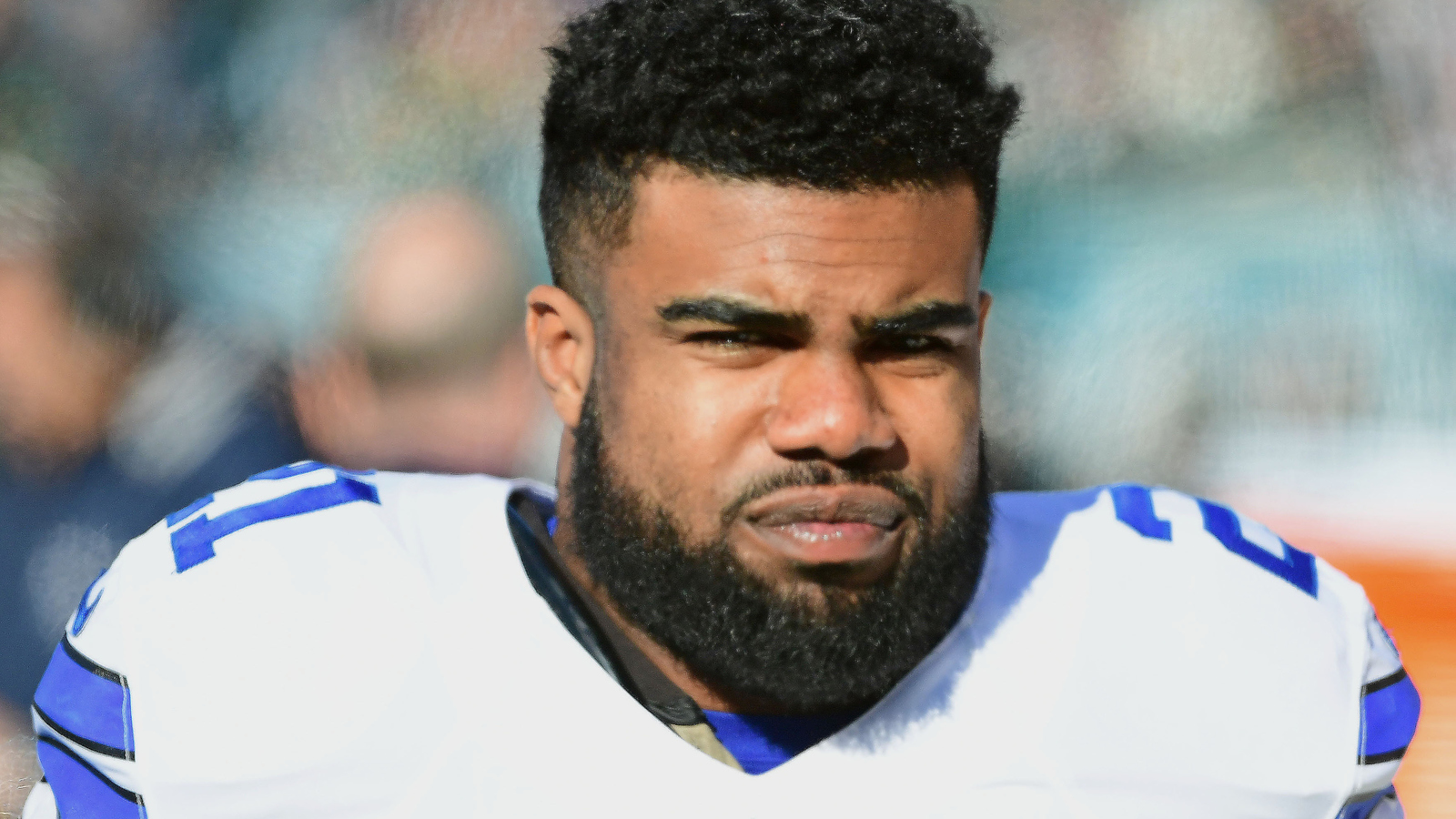 Dallas Cowboys running back Ezekiel Elliott's appeal of his six-game suspension due to alleged domestic violence charges is ongoing.
Eric Hartline-USA TODAY Sports
The Dallas Cowboys have claimed to be innocent bystanders in the ongoing Ezekiel Elliott saga, but that doesn't appear to be the truth.
Cowboys executive Stephen Jones had described the team as "observers" of the proceedings surrounding the six-game suspension and subsequent appeal, but an affadavit from the team's general counsel Jason Cohen indicates otherwise — and joins the NFLPA in arguing that the league's Director of Investigations, Kia Roberts, was marginalized by the league in the punishment.
Cohen wrote that the suspension would cause the Cowboys "irreparable harm," and openly suggests that the league had tried to conceal Roberts's findings from commissioner Roger Goodell — backing up a central argument of the NFLPA's court petition.
"Ms. Roberts testified that she was the only person to interview Mr. Elliott's accuser and all other witnesses in the investigation," Cohen wrote, via Mike Florio of ProFootballTalk. "She testified that she had credibility concerns about the accuser, and that her view was that there was insufficient corroborating evidence to proceed with discipline. Ms. Roberts testified that she was not invited to communicate her views directly to Commissioner Goodell or to the four advisors from whom he sought guidance regarding this case.
"[NFL Special Counsel for Investigations Lisa] Friel testified that Ms. Roberts was not invited to a meeting with Commissioner Goodell at which Ms. Friel and other NFL executives discussed the case with him. Ms. Friel also testified that Ms. Roberts was not invited to a meeting with the four advisors who were engaged by the NFL to consult with the Commissioner on this matter."
Reports have indicated that not only did Roberts recommend no punishment, but she was kept away from the meeting in which Goodell determined Elliott's fate. That's what the NFLPA has alleged, and the Cowboys — painted as "observers" by their executives — are actively doing the same.
MORE FROM YARDBARKER
Cowboys News

Delivered to your inbox

You'll also receive Yardbarker's daily Top 10, featuring the best sports stories from around the web. Customize your newsletter to get articles on your favorite sports and teams. And the best part? It's free!