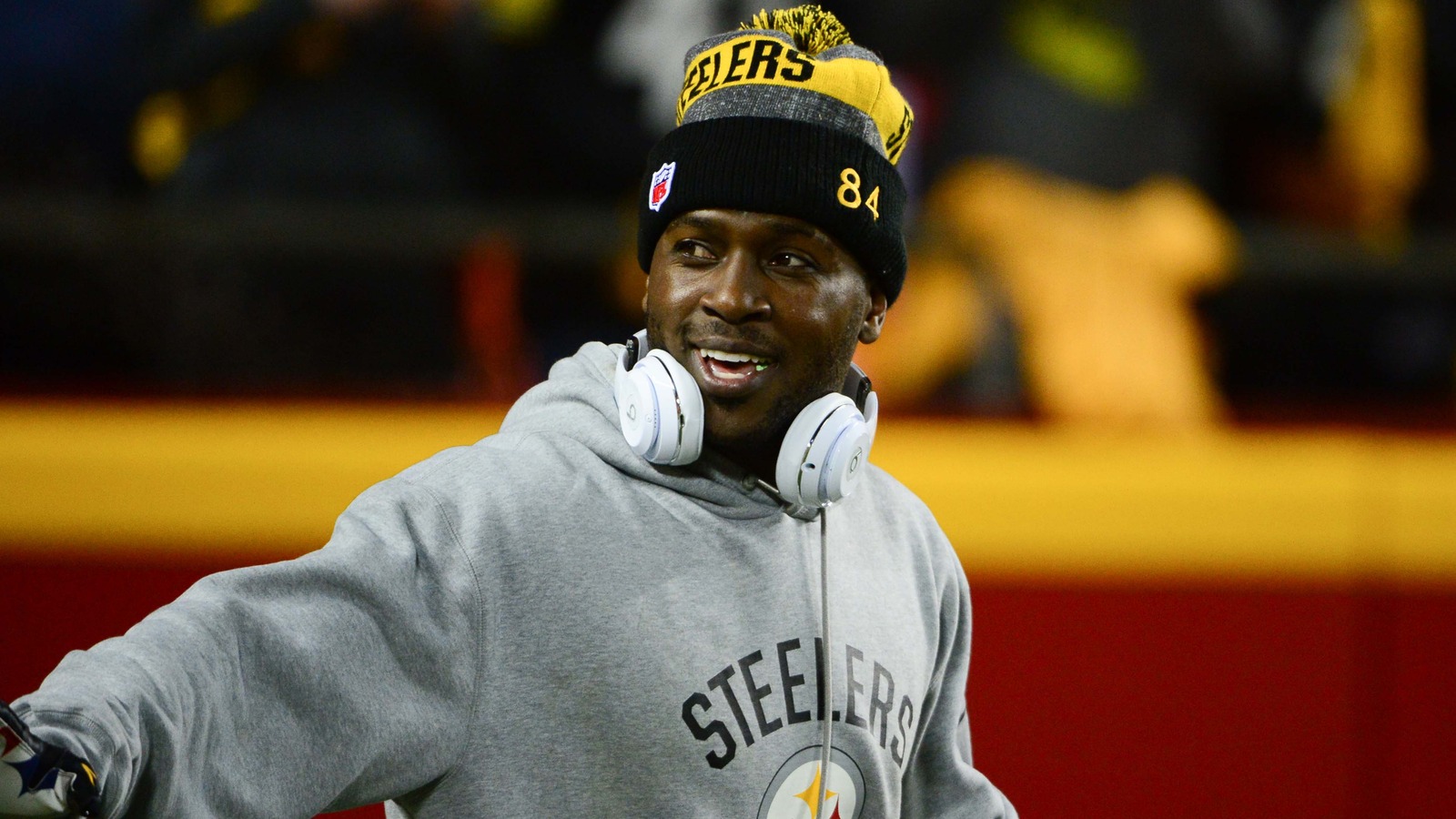 Pittsburgh Steelers wide receiver Antonio Brown is guaranteed to go in the first round of your fantasy football draft.
Jeff Curry-USA TODAY Sports
Tier 1: Antonio Brown, Odell Beckham Jr., Julio Jones, Mike Evans
Tier 2: AJ Green, Michael Thomas, Jordy Nelson, Dez Bryant, TY Hilton, Amari Cooper, DeAndre Hopkins
Tier 3: Doug Baldwin, Demaryius Thomas, Brandin Cooks, Allen Robinson, Alshon Jeffery
Tier 4: Keenan Allen, Terrelle Pryor, Michael Crabtree, Davante Adams, Emmanuel Sanders, Golden Tate, Julian Edelman, Jarvis Landry, Tyreek Hill, Sammy Watkins
Tier 5: Martavis Bryant, Donte Moncrief, Larry Fitzgerald, Willie Snead, Pierre Garcon, Jamison Crowder, Stefon Diggs, Kelvin Benjamin, Brandon Marshall, DeSean Jackson, Devante Parker, Cameron Meredith, Tyrell Williams, Rishard Matthews, Randall Cobb
Tier 6: Eric Decker, John Brown, Robert Woods, Cooper Kupp, Mike Wallace, Corey Coleman, Nelson Agholor, Jordan Matthews, Kenny Britt, Adam Thielen, Jeremy Maclin, Corey Davis
Tier 7: Marvin Jones, John Ross, Sterling Shepard, Will Fuller, Josh Doctson, Zay Jones, Breshad Perriman, Ted Ginn, Kenny Stills, Tavon Austin, Tyler Lockett, Kevin White
Analysis:
This year we've got a clear top four WR group that comprises tier 1. Each player should be drafted by no later than the middle of the first round of your draft. The tier 2 group should start falling off the board at the back end of round 1 and cleared out by the end of round 2. There's only a minimal drop between tiers 2 and 3. As you fall into tier 4, you've got solid WR2s for your roster, just with more risk (i.e., injury) or lower ceilings than the groups above.
Tier 5 is littered with intriguing options, some of whom will end up in the upper tiers next year. High-upside guys such as Hill, Bryant, Crowder, Parker, Meredith and Ty Williams have a chance to provide great returns on investment, while veterans such as Larry Fitzgerald, Brandon Marshall and DeSean Jackson offer safer options with lower ceilings. Tiers 6 and 7 present some interesting speculative adds for your later rounds.
As you can see, the wide receiver position is quite deep yet again. No surprise here, with offenses having become passing-centric at a historic rate.  How to approach the WR position? Aim to get two WRs from within tiers 1 through 3. You'll then be set with two anchors at the WR position, with the freedom to draft for upside at the position. If you can get two rock solid WRs, then I'd roll with the upside WRs with your other picks and see if a few of them pop. I highlighted a few of the guys in tier 5 already and mention some favorite value picks of mine below.
Finally, quick hits on three WRs who I expect will outperform their ADPs and are therefore reflected higher in my rankings:
Terrelle Pryor – The Browns made a puzzling move (or non-move, in this case) when they failed to step up and re-sign Terrelle Pryor. The former quarterback blossomed as a wide receiver for the team and now steps in to a much better offense. With both DeSean Jackson and Pierre Garcon departing Washington, look for Pryor to lead the team in receiving in his first year with the team.
Pierre Garcon – As mentioned above, Garcon has left Washington, now taking residence across the coast with the 49ers. Dipping in to the 49ers' passing game for a WR sleeper doesn't seem prudent on its face, but Kyle Shanahan's offense will ensure the ball moves through the air, and Brian Hoyer will throw for more yards than you think. With Garcon already familiar with Shanahan's offense, look for him to put up strong receiving numbers.
Robert Woods/Cooper Kupp – The Rams' new WR duo comes with little fanfare, which means very cheap draft prices. Each will easily beat their draft prices in Sean McVay's new offensive system. Don't be surprised to see each player approach 80 receptions and WR3 performance.
And three WRs who I consider to be overdrafted with respect to their ADPs and are therefore reflected lower in my rankings:
Jarvis Landry – Landry has been the Dolphins' top receiver the last few years, but his production arrow is pointing down with both Kenny Stills and Devante Parker demanding increased targets. Plus, quarterback Ryan Tannehill doesn't exactly possess the skills to commandeer a prolific passing attack whenever he returns, and Jay Cutler is fresh out of retirement. Landry, while a good receiver, has never scored more than five TDs in a year and has a limited fantasy ceiling. 
Brandon Marshall – Marshall's fantasy situation improves as he transitions to New York's other team, as Eli Manning is better than Ryan Fitzpatrick. That being said, the Giants have not only OBJ, but also Sterling Shepard and rookie tight end Evan Engram who will get targets. At 32 years old, Marshall has several years of tread on his tires as well. Don't go overboard with your expectations for Marshall this year. 
Kelvin Benjamin – The shine on Kelvin Benjamin has worn off quite a bit from his rookie season, as defenses have figured out how to play him. Benjamin has trouble getting separation from cornerbacks and thus will have games where he disappears. With the Panthers adding multiple new offensive weapons, Benjamin will see less targets. He's no higher than a low-end WR3 for me, but his draft cost runs higher than that.
MORE FROM YARDBARKER:
QUIZ: Name every wide receiver selected in the first round of the NFL Draft since 2000
Can you name every wide receiver selected in the first round of the NFL Draft since 2000?
Clue: Year-Team-Pick
MORE FROM YARDBARKER
NFL News

Delivered to your inbox

You'll also receive Yardbarker's daily Top 10, featuring the best sports stories from around the web. Customize your newsletter to get articles on your favorite sports and teams. And the best part? It's free!