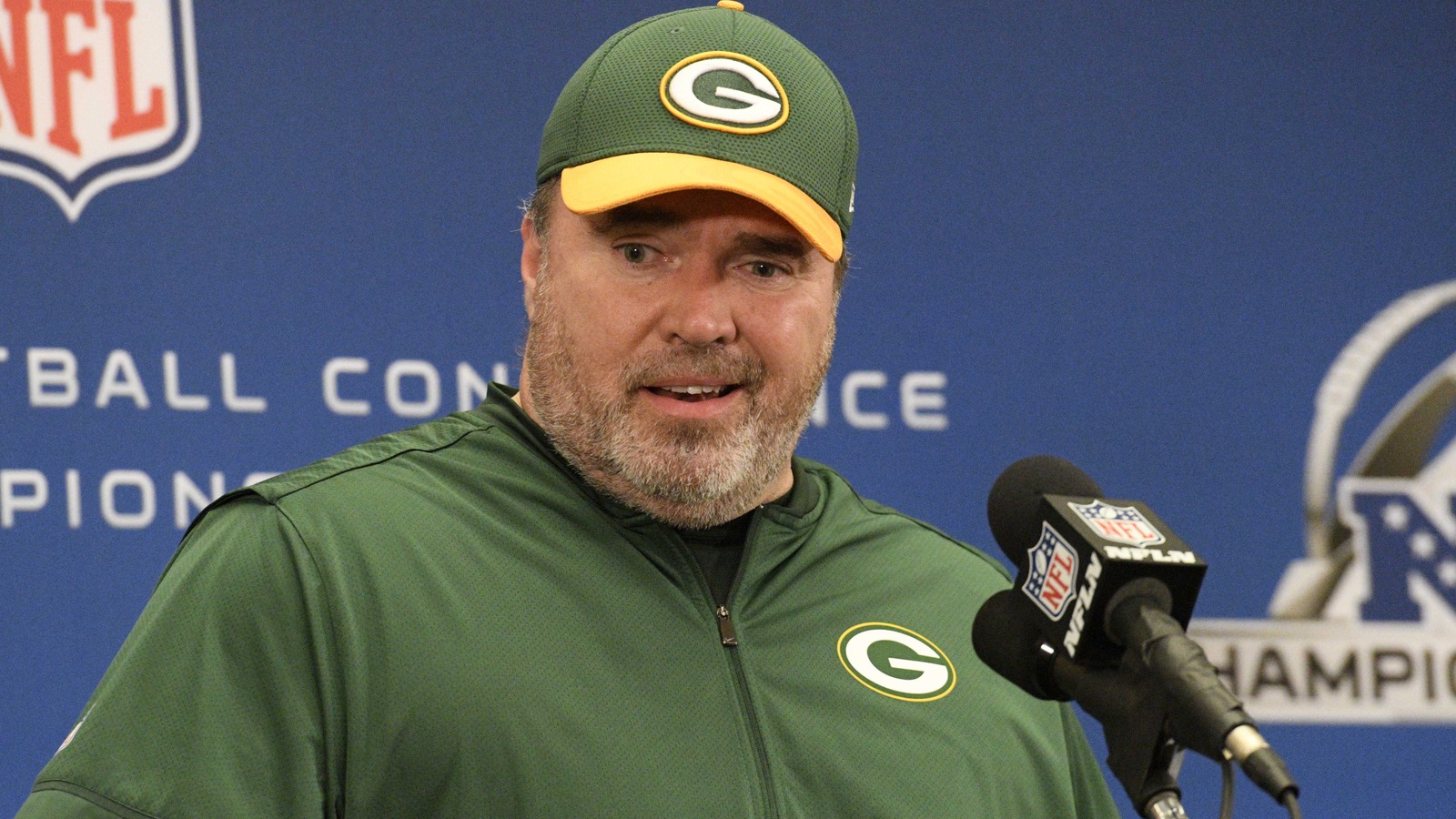 Former Packer Greg Jennings took a shot at head coach Mike McCarthy.
Dale Zanine-USA TODAY Sports
Former NFL wide receiver Greg Jennings is five years removed from taking to Lambeau Field as a member of the Green Bay Packers. The retired former Pro Bowler also hasn't played in the NFL for two years.
This didn't stop Jennings from providing his opinion on the Green Bay Packers and head coach Mike McCarthy. And in reality, Jennings seemed to throw his former head coach under the bus in a big way.
"He (McCarthy) would cuff us. When you watch New England play, when they have a lead, they go for your throat, they don't relax," Jennings said. "They have a great quarterback, they have arguably the best quarterback in football, but they have no doubt about it the best head coach in football."
Well, that's one way to look at it.
Jennings earned two Pro Bowl trips and a Super Bowl title in his seven seasons with Green Bay. Unfortunately, it appears he's still bitter over McCarthy and the team's lack of success in the years it didn't earn a title.
Jennings retired following one season with the Miami Dolphins back in 2015 after two years with the Minnesota Vikings. He was never the same Pro Bowl-caliber receiver after leaving Green Bay. This would seem to suggest Jennings might want to actually throw praise McCarthy's way.
Guess not.
MORE FROM YARDBARKER:
QUIZ: Name every head coach in the history of the Green Bay Packers
Dating back to their founding in 1919 and their official beginning just two years later, the Green Bay Packers have had only 15 coaches in NFL franchise history. This storied list includes two Hall of Fame coaches, two Hall of Fame players, and three who won the Super Bowl. How many of the leaders of the Packers can you name?
Clue: Years Active
Note: Following the late season resignation of one coach, two shared the interim head coaching job. One of these coaches was hired full time a few years later.
MORE FROM YARDBARKER
Packers News

Delivered to your inbox

You'll also receive Yardbarker's daily Top 10, featuring the best sports stories from around the web. Customize your newsletter to get articles on your favorite sports and teams. And the best part? It's free!