Originally posted on
NESN.com
| Last updated 6/25/13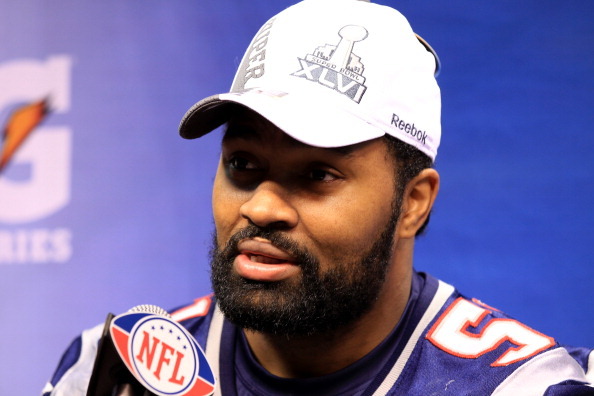 The buzz around Aaron Hernandez is keeping the Patriots as the center of attention during this downtime in the NFL offseason — and for all the wrong reasons, too. But Jerod Mayo isn't letting the noise affect him. Mayo briefly addressed Hernandez's current situation during a Health and Fitness Expo at Hynes Convention Center on Sunday, saying that he's been "ignoring" all the noise, according to ESPN Boston. "We always talk about ignoring the noise, and we're doing the same now," Mayo said when asked about Hernandez. "Whether it's good or bad, we always talk about ignoring the noise." The Patriots are a very football-centric organization with no time or place for nonsense or distractions. Bill Belichick doesn't do hypotheticals and he definitely doesn't like his players getting caught up in the uproar of attention that can arise in situations like this one. So, as one of the Patriots' primary leaders both on and off the field, Mayo stayed the course when asked how teammates would respond to Hernandez's situation. "I'm going to leave that one alone until everything's done or whatever," Mayo said. The Patriots open training camp in exactly one month on July 25, but until then Mayo and his teammates will likely hear all about the circus that's developed around Hernandez — even if they don't want to listen. Have a question for Luke Hughes? Send it to him via Twitter at @LukeFHughes or send it here.
MORE FROM YARDBARKER
NFL News

Delivered to your inbox

You'll also receive Yardbarker's daily Top 10, featuring the best sports stories from around the web. Customize your newsletter to get articles on your favorite sports and teams. And the best part? It's free!