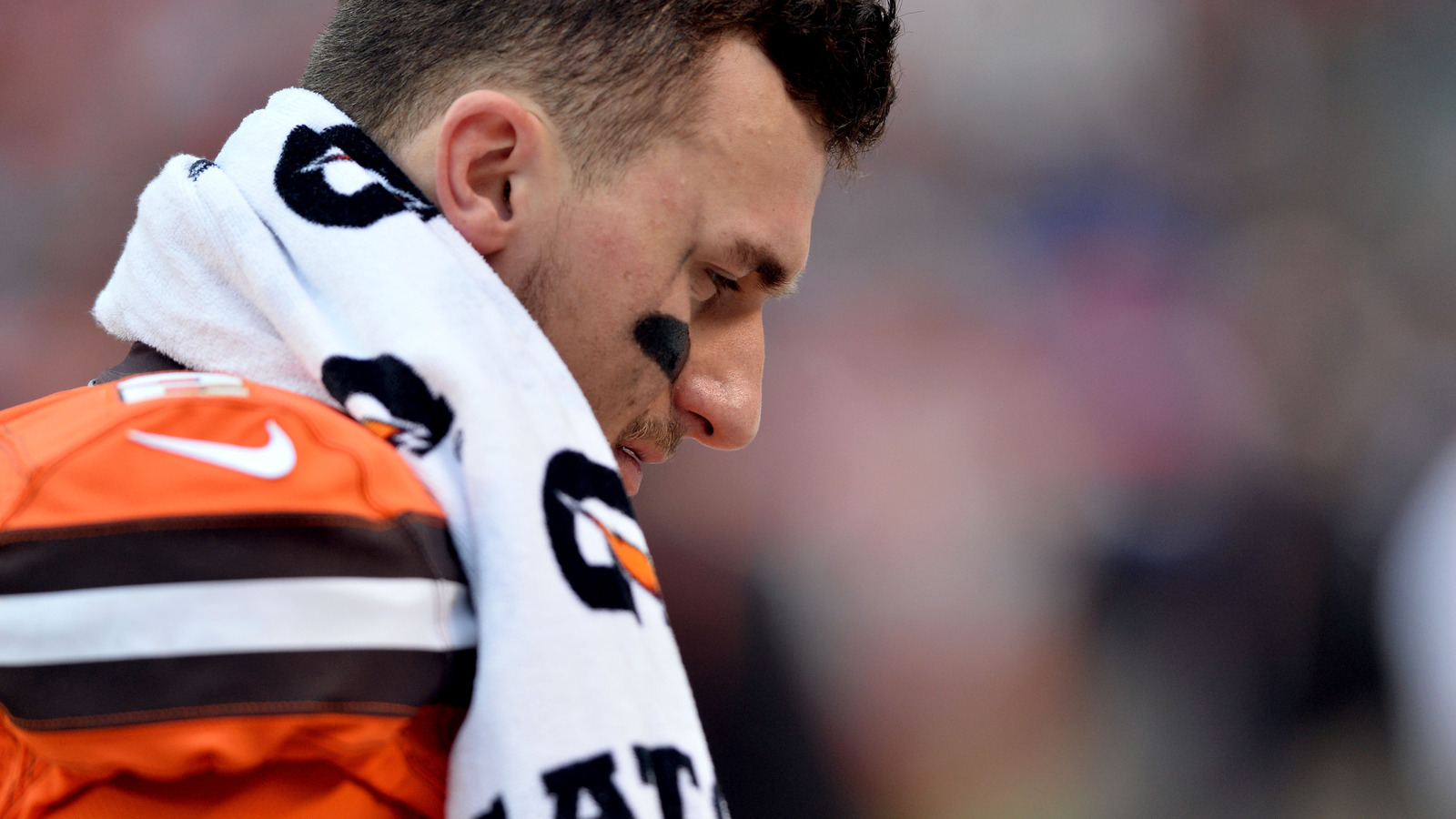 Will Johnny Manziel ever get back to the NFL? Jon Gruden thinks the odds are slim.
Ken Blaze-USA TODAY Sports
Will we ever see Johnny Manziel back in the NFL as a player again? Jon Gruden doesn't think so.
Gruden was serving as the analyst for the Monday night preseason football game between the Cleveland Browns and New York Giants. During the game, ESPN showed a graphic of all the quarterbacks who have started for the Browns in the last two decades. Manziel was shown in the graphic, which led to Gruden being asked what the former Heisman Trophy winner's chances are of playing in the NFL again.
"I think it's slim right now," Gruden said. "But I'm still not going to give up hope."
Gruden has been a fan of Manziel for a while. He liked the quarterback so much entering the draft that he recommended the Raiders draft him. Then after Manziel had a poor rookie season in Cleveland, the QB worked with Gruden to improve.
Gruden tends to have a rosy outlook when providing commentary on Monday Night Football, especially when it comes to the players whom he likes. If he thinks the chances of Manziel playing in the NFL again are slim, then that must really be the case, despite the supposed interest in the controversial QB.
MORE FROM YARDBARKER
NFL News

Delivered to your inbox

You'll also receive Yardbarker's daily Top 10, featuring the best sports stories from around the web. Customize your newsletter to get articles on your favorite sports and teams. And the best part? It's free!