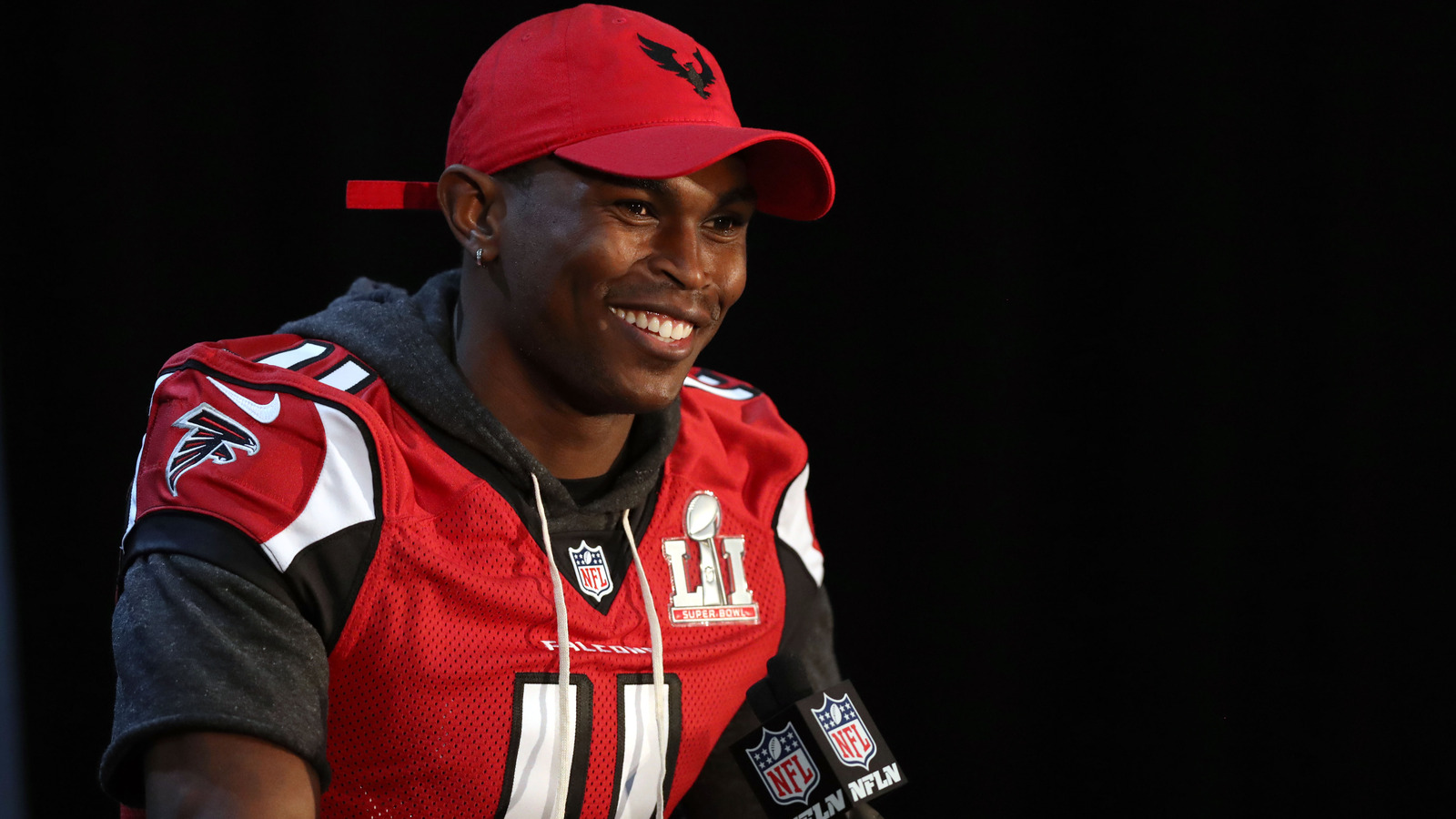 Julio Jones locked himself in his high school to avoid then-USC coach Pete Carroll.
Matthew Emmons-USA TODAY Sports
Back in the day when Julio Jones was still in high school, he went to extreme measures to keep Pete Carroll from recruiting him.
NBC's Rob Buska dropped the knowledge on this rather hilarious story.
"I had talked to Pete Carroll once about Julio Jones, and he said when Julio was in college, he of course went to Alabama, and Pete Carroll was still at USC," Buska said on NBC's Pro Football Talk, as he filled in for Mike Florio, per Jon Schlosser of all22.com.
Buska related what Carroll told him about the time he went to Alabama to make his pitch for Jones to attend school and play football for USC.
"We loved Julio so much, and he went to his high school in the middle of nowhere, in the sticks there in Alabama. We flew in to see him, and once we got out of the car, at the football field, during the middle of practice, coach saw me and knew who I was. He took Jones off the field, ran him inside, got the principal and the athletic director, and locked the school."
Then, with Carroll trying to get in (they wouldn't let him in), Jones made his power move.
"Got Nick Saban at Alabama on the phone right away, and said, 'Hey, Pete Carroll's outside.' Next thing you know, there's your full scholarship right there," Carroll said.
As we know, Jones went on to play three seasons for Saban at Alabama, racking up 179 catches for 2,653 yards and 15 touchdowns. A physical marvel, he was coveted by many NFL teams, but Atlanta Falcons general manager Thomas Dimitroff gave up the farm to land him in a trade up to No. 6.
Jones has continued to dominate at the pro level and is one of the best receivers in the NFL.
MORE FROM YARDBARKER
NFL News

Delivered to your inbox

You'll also receive Yardbarker's daily Top 10, featuring the best sports stories from around the web. Customize your newsletter to get articles on your favorite sports and teams. And the best part? It's free!