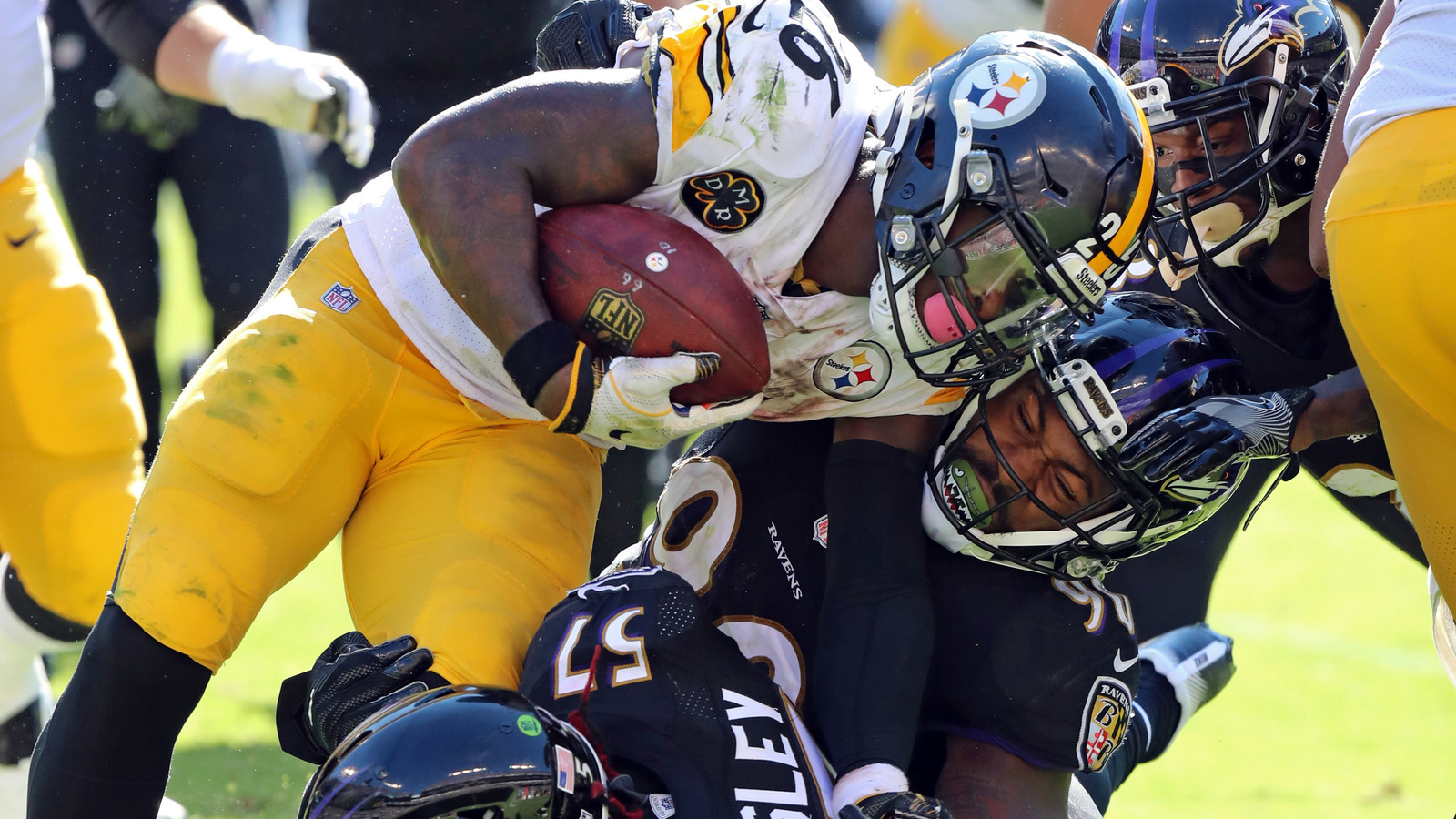 Mitch Stringer-USA TODAY Sports
The Steelers have already defeated the Jaguars — at least as far as running back Le'Veon Bell is concerned.
Bell posted a tweet after Saturday's Titans-Patriots game was in the books, and it can serve as some bulletin-board material for the Jaguars. In it, Bell stated that the Steelers will have rematches in back-to-back weeks, insinuating that they'll get a second chance to beat both the Jaguars, as well as the Patriots — both of which defeated the team during the regular season.
I love round 2's…we'll have two round 2's in back to back weeks…

— Le'Veon Bell (@L_Bell26) January 14, 2018
The Steelers got destroyed by the Jaguars in Week 5, 30-9, but the team has improved and appears to have a different identity since that time. Furthermore, Bell had one of his worst performances of the season in the game, with 15 carries for 47 yards. It's unlikely that he'll post a subpar stat line like that in Sunday's game.
Pittsburgh is listed as a seven-point favorite over Jacksonville in Sunday's divisional-round showdown for a reason, but it would be unwise to look past the Jaguars. The team fields one of the best defenses in the league, and also has a strong running game, which is a formula for success in the playoffs. Still, Bell appears to be confident that the Steelers will win. We'll soon find out if he's correct, and whether or not Pittsburgh will head to Foxboro for a rematch of last season's AFC title game.
MORE FROM YARDBARKER
Steelers News

Delivered to your inbox

You'll also receive Yardbarker's daily Top 10, featuring the best sports stories from around the web. Customize your newsletter to get articles on your favorite sports and teams. And the best part? It's free!