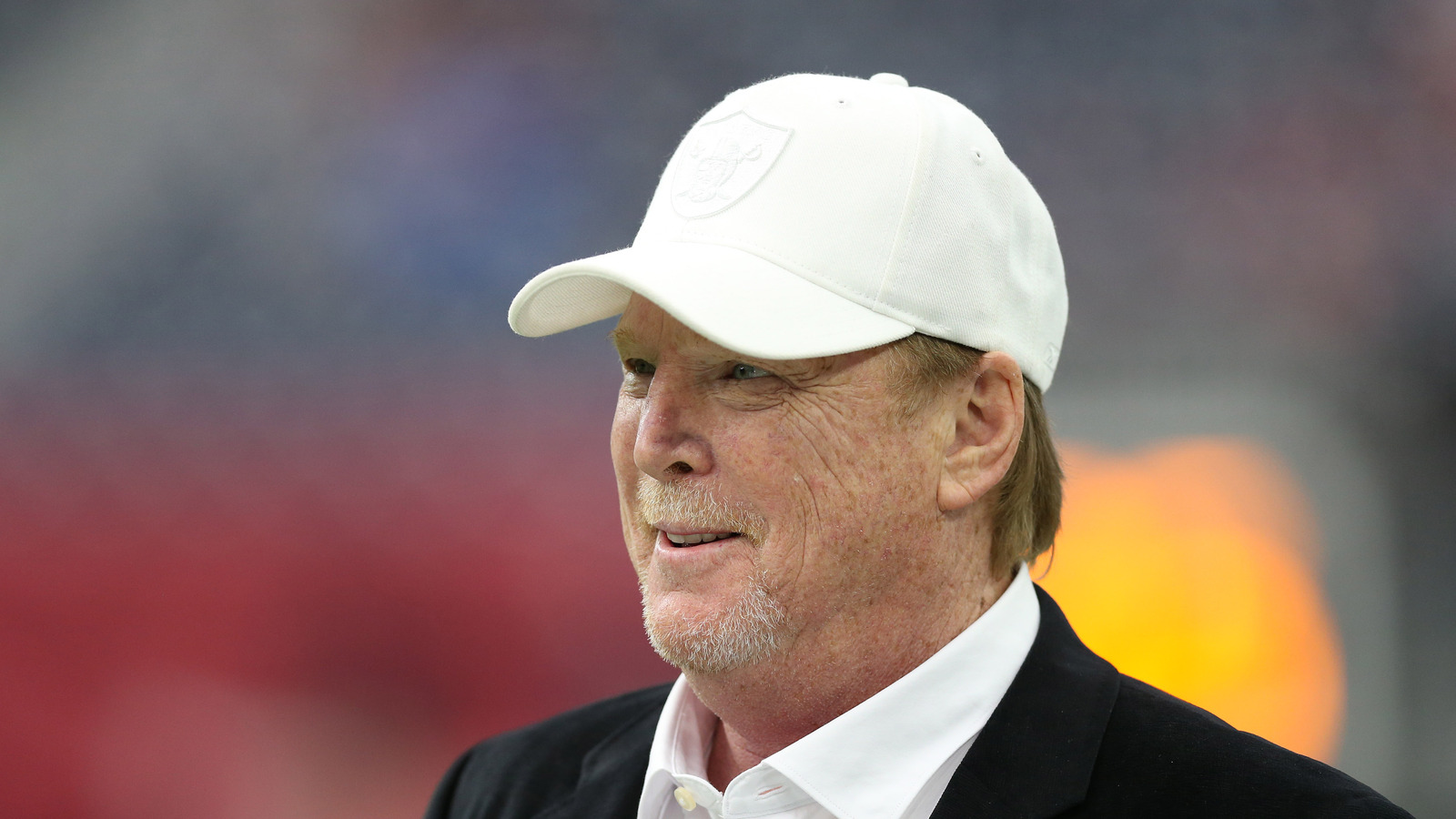 Raiders owner Mark Davis on the field prior to the game against the Houston Texans in the AFC Wild Card playoff football game at NRG Stadium.
Emmons-USA TODAY Sports
Los Angeles is a big place, but having two NFL franchises in town means the Chargers and Rams will be trying to attract new fans from the same group.
According to Vincent Bonsignore of the Los Angeles Daily News, however, Oakland Raiders owner Mark Davis believes his team has already won the proverbial battle for popularity in town.
"You know, it's kind of funny. They're talking about the fight for Los Angeles. And Raiders fans have been telling me we already won that fight, and that the Rams and Chargers are fighting for the No. 2 and 3 spots."
The Raiders are preparing for a move from Oakland to Las Vegas, Nev., and their new home located will be approximately 270 miles from Los Angeles compared to 370 from the Bay Area. The team already has a sizable fan base in L.A., and pulling 100 miles closer should only bolster the group.
Still, the arrogance in Davis' statement is obvious — and enjoyable.
Nostalgia highlighted the Rams' return to Los Angeles, so fans of decades past welcomed the franchise from St. Louis last season. But that's not the same as having a strong local base already in place.
And while the Chargers will bring some of their San Diego faithful to Tinseltown for the debut season, the Raiders have a stronger following in Los Angeles anyway.
Davis mentioned, per Bonsignore, that "a good portion" of Vegas season-ticket deposits have come from Los Angeles and the Southern California area in general. It's a certainty they'll be making the trip to Las Vegas when the Raiders officially change locations in a few years.
The prideful statement doesn't lack merit, and it doesn't hurt Davis to stir up attention in Los Angeles — even if the battle is already won.
MORE FROM YARDBARKER:
QUIZ: Name the current NFL franchises that have relocated
Twelve NFL franchises have changed locations throughout the history of the league. How many of them can you name? The full team name (city/location and team) is required for the answer (e.g., New York Jets).
Clue: Original Location (and name if that changed as well) and year of relocation
MORE FROM YARDBARKER
Raiders News

Delivered to your inbox

You'll also receive Yardbarker's daily Top 10, featuring the best sports stories from around the web. Customize your newsletter to get articles on your favorite sports and teams. And the best part? It's free!