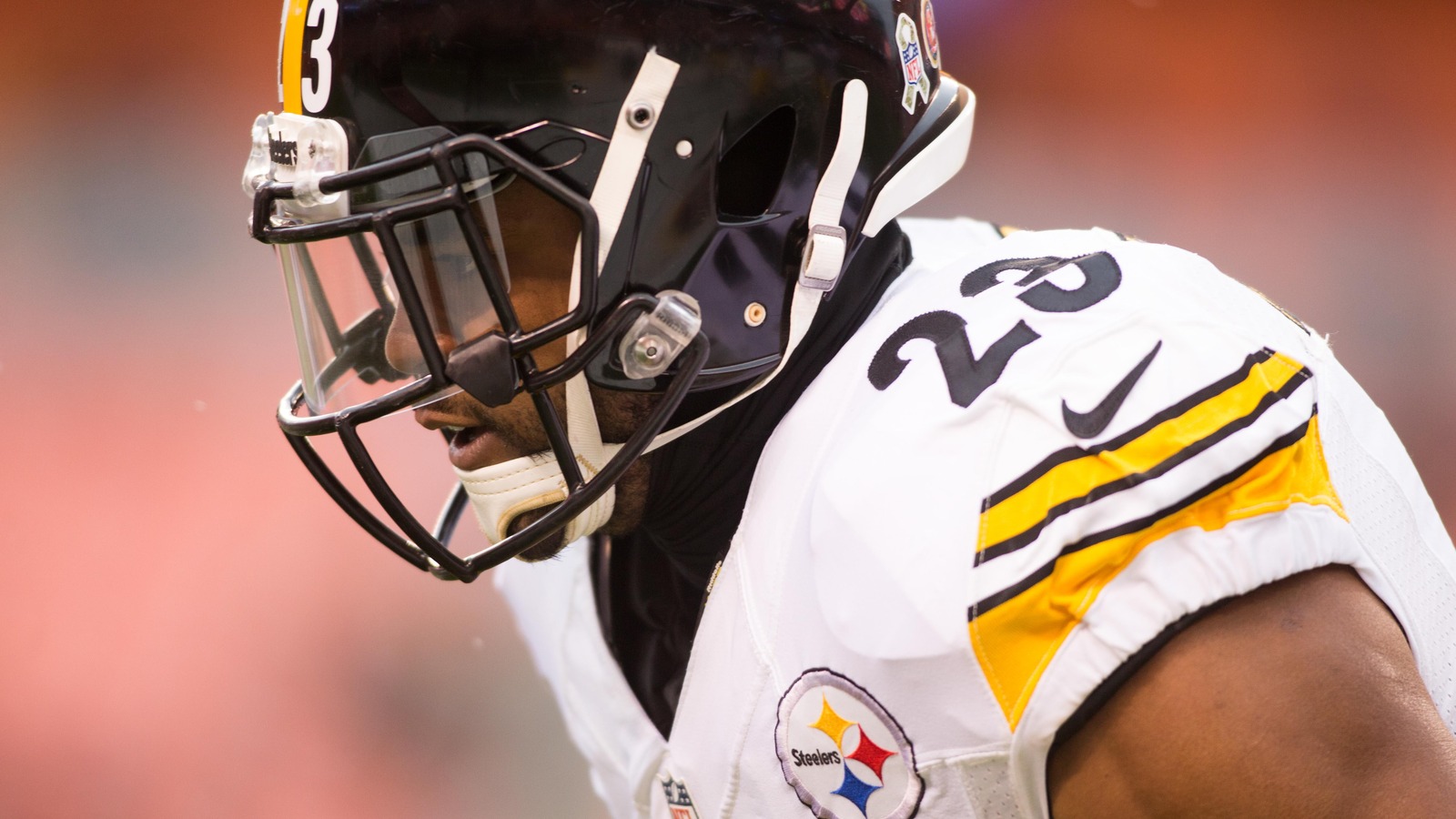 Mike MItchell has denied deliberately targeting Alex Smith's legs.
Scott R. Galvin-USA TODAY Sports
Pittsburgh Steelers safety Mike Mitchell attempted to clarify what many believe was a dirty hit on Alex Smith during Sunday's 19-13 victory over the Kansas City Chiefs. Mitchell claims the shot to the back of Smith's knees came as a result of him "tripping" and "being pushed."
The play in question occurred during a play in the third quarter. Smith had stepped up in the pocket to avoid the rush, only to have Mitchell appear to dive at the back of his knees. Mitchell was penalized for roughing the passer on the play.
Smith admitted being "fired up" after the hit, but declined to accuse Mitchell of an intentional cheap shot.
"I felt myself tripping," Mitchell said of what transpired, via SteelCityInsider.net. "I felt myself being pushed. I felt myself losing balance. I was aware of the rule. If you watch the tape, I'm trying to turn my body while I'm falling. Alex is backpedaling into me. I wasn't even going in the direction of Alex. He actually is throwing and fading away. There are a lot of things that go into the play that make it an accident."
Mitchell went on to rail against the narrative that he's a dirty player.
"The video shows what it shows," Mitchell added, via CBS Sports. "I wasn't trying to take Smith's knees out. I went up to him and told him that. If you look back at my statements over the past two or three years, I think I've given Alex Smith more credit than anyone in the media before this season. Factcheck that.
"I'm not a dirty player. I'm not out here trying to take his legs out. It's just one of those things you don't want to see in a football game. It's unfortunate that it happened because it ended up kind of flipping our momentum in the field in a significant way. We were in dominant control of that football game, and really before that it really wasn't interesting from our standpoint."
Mitchell, when discussing whether he'll be fined for the incident, said, "We'll see."
MORE FROM YARDBARKER
NFL News

Delivered to your inbox

You'll also receive Yardbarker's daily Top 10, featuring the best sports stories from around the web. Customize your newsletter to get articles on your favorite sports and teams. And the best part? It's free!