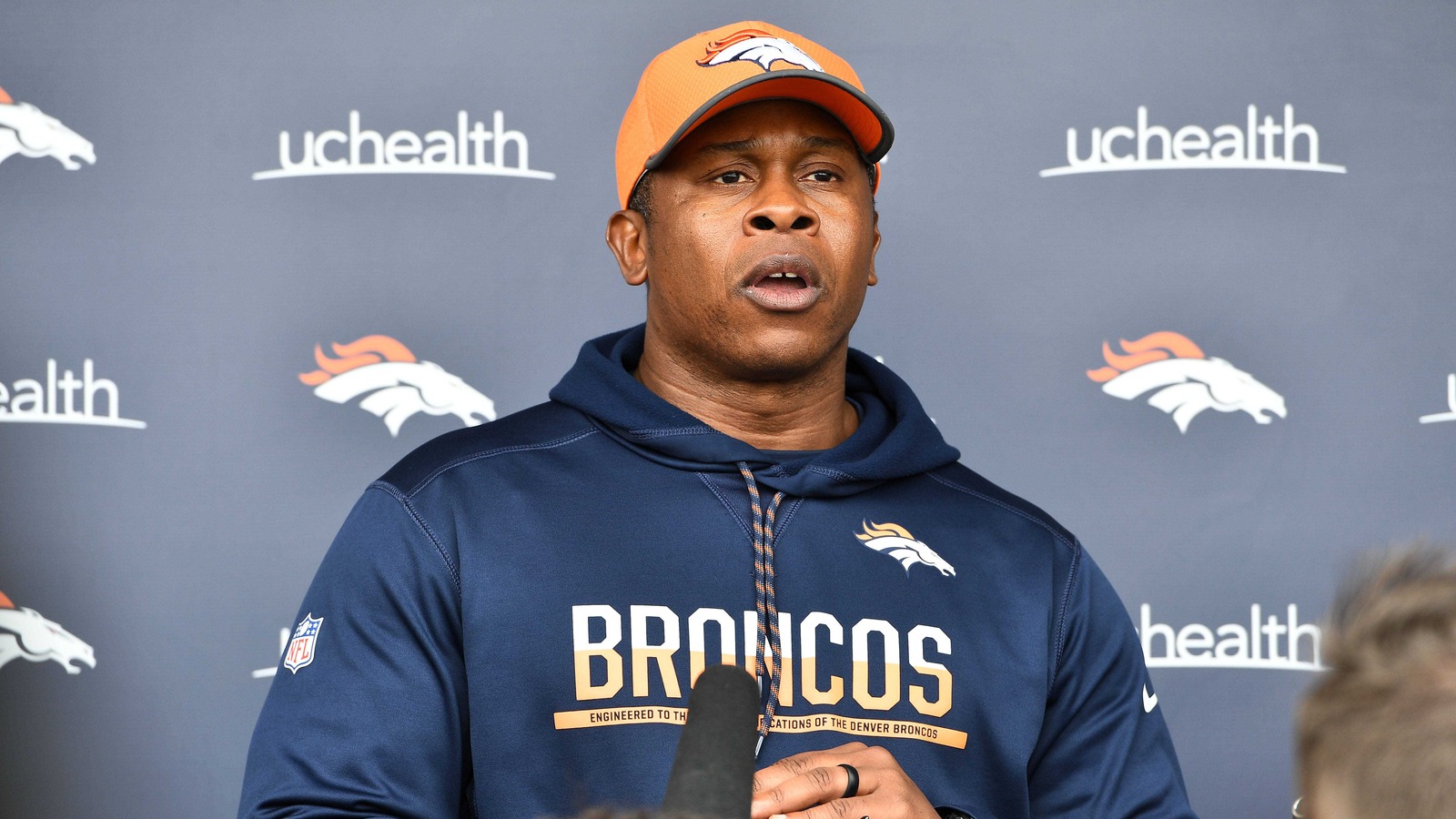 Vance Joseph's Denver Broncos and the San Francisco 49ers got chippy in a joint practice.
Ron Chenoy-USA TODAY Sports
Tempers were flaring in a major way Thursday when multiple brawls broke out during joint practices between the San Francisco 49ers and Denver Broncos.
Nicki Jhabvala of the Denver Post was on hand chronicling the fights.
Oooh we have a brawl. Broncos defense and 49ers offense

— Nicki Jhabvala (@NickiJhabvala) August 17, 2017
And now there are brawls on both fields . Gettin chippy out here!

— Nicki Jhabvala (@NickiJhabvala) August 17, 2017
Punches being thrown between Broncos offense and 49ers defense in another brawl now.

— Nicki Jhabvala (@NickiJhabvala) August 17, 2017
There was another fight yesterday that ended when 49ers general manager John Lynch and Broncos head coach Vance Joseph broke it up.
Needless to say, these teams are sick and tired of training camp and aren't afraid to show it. It's not uncommon for brawls to break out in training camps around the NFL. Some teams shrug them off as the cost of doing business, while others discipline their players for their outbursts of rage.
This was the second day of joint practices between the Broncos and 49ers. The two teams will square off again Saturday at Levi's Stadium for their Week 2 preseason game. We can only hope the players finally got it all out of their systems before then.
MORE FROM YARDBARKER:
QUIZ: Name every head coach in the history of the Denver Broncos
Dating back to their founding in 1960, the Denver Broncos just hired their 16th coach in NFL franchise history. Included in this group are five different coaches who took the team to the Super Bowl and two who won it. How many of the leaders of the Broncos can you name?
Clue: Years Active
MORE FROM YARDBARKER
NFL News

Delivered to your inbox

You'll also receive Yardbarker's daily Top 10, featuring the best sports stories from around the web. Customize your newsletter to get articles on your favorite sports and teams. And the best part? It's free!