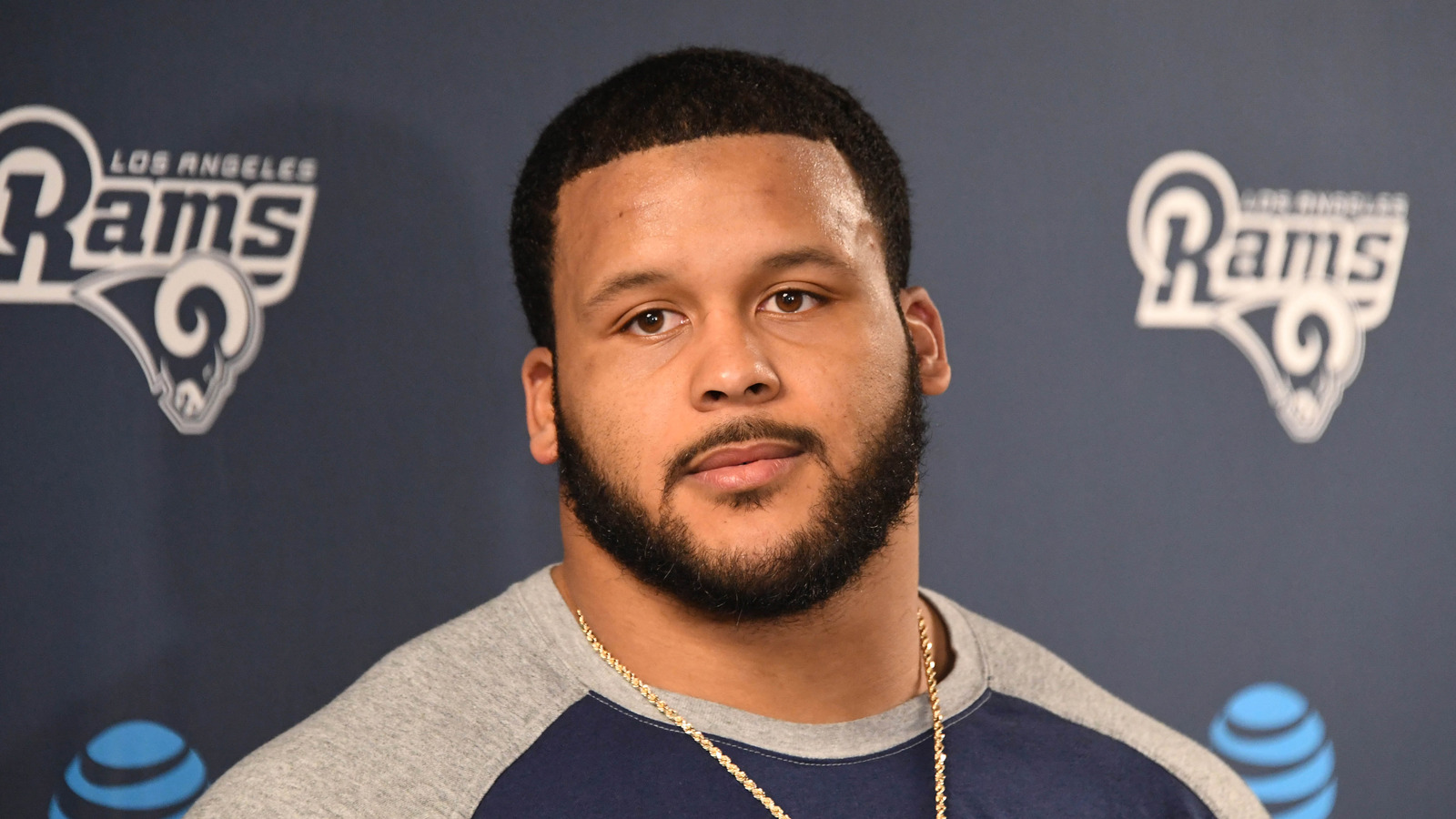 Aaron Donald is nowhere close to ending his holdout with the Rams.
Kirby Lee-USA TODAY Sports
Los Angeles Rams defensive tackle Aaron Donald is holding out for a new contract, and it does not sound like that holdout is anywhere close to ending.
ESPN's Adam Schefter reported on Thursday that Donald's holdout is "threatening to last into the regular season." One source told Schefter that the possibility of Donald sitting out all of 2017 has not been ruled out.
"One source speculated that he could envision Donald sitting out 2017, though a lot can change in any negotiation in a hurry," Schefter said. "But the fact that such strong thoughts exist now provides a snapshot into where the two sides are today: not particularly close to a deal. The two sides will stay in touch, but today there is pessimism about how long Donald's holdout could last."
Donald is scheduled to make just $8.5 million over the next two seasons, which is nowhere near close to what players of his caliber make. While the Rams have expressed optimism about eventually resolving the situation, some comments their GM made recently did not sound particularly encouraging.
After just three NFL seasons, Donald has already racked up a total of 28 career sacks and four forced fumbles. The Rams can probably get away with paying him slightly less than the top defensive tackle in the league, but Donald will want the gap to be fairly small.
MORE FROM YARDBARKER:
QUIZ: Name every NFL AP Defensive Rookie of the Year
The AP NFL Defensive Rookie of the Year award has been awarded annually at the end of the regular season by a panel of 50 Associated Press reporters since 1967. Winners have been announced at the NFL Honors ceremony the night before the Super Bowl since 2011. Given the year, team and position, how many of these first year standouts can you name?
MORE FROM YARDBARKER
Rams News

Delivered to your inbox

You'll also receive Yardbarker's daily Top 10, featuring the best sports stories from around the web. Customize your newsletter to get articles on your favorite sports and teams. And the best part? It's free!