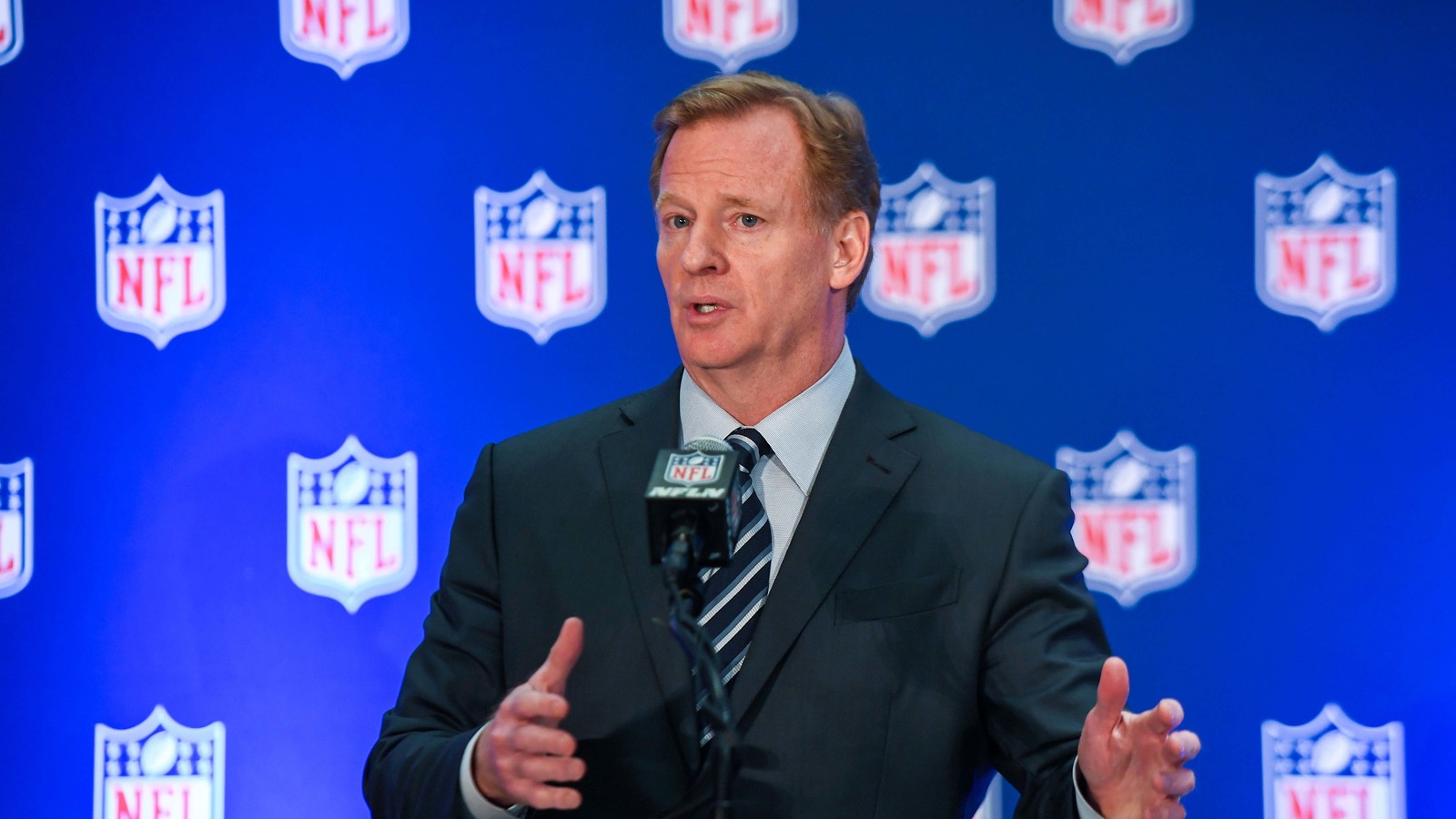 Goodell's extension is still on.
Catalina Fragoso-USA TODAY Sports
Jerry Jones may doing everything in his power to stop Roger Goodell from signing a contract extension with the NFL, but it does not sound like the Dallas Cowboys owner is going to get his wish in the long run.
ESPN's Adam Schefter reports that any success Jones and a select few other team owners had in slowing the negotiations has "dissipated meaningfully." Goodell's new deal is expected to be in place on or before the owners' meetings begin on Dec. 13.
According to Schefter, Goodell's new contract is expected to average around $40 million annually for five years from 2019 to 2023. The base salary is reportedly in the single-digit millions, with roughly 85 percent of the money coming in the form of bonuses that would need to be approved by team owners.
The common belief is that Jones turned on Goodell after Ezekiel Elliott was handed a six-game suspension following an investigation into allegations of domestic violence. For evidence of that, look no further than the animated threat Jones reportedly issued to the commissioner. Jones has since pondered suing the NFL's six-owner compensation committee that is tasked with negotiating Goodell's extension.
There have been rumblings that team owners could try to force Jones to sell the Cowboys, but that probably won't happen. The most likely outcome is Goodell getting his extension, Jones keeping his team, and a bunch of relationships being soured.
MORE FROM YARDBARKER
Cowboys News

Delivered to your inbox

You'll also receive Yardbarker's daily Top 10, featuring the best sports stories from around the web. Customize your newsletter to get articles on your favorite sports and teams. And the best part? It's free!