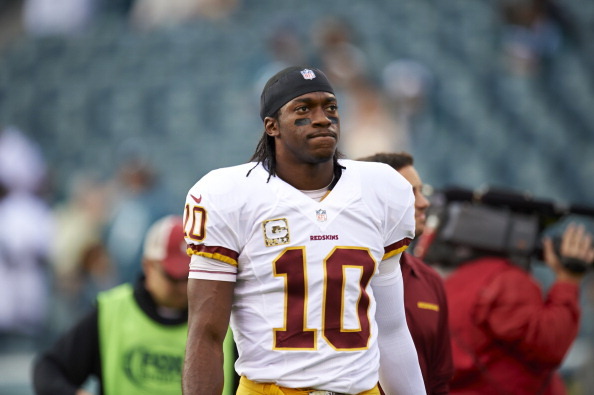 Washington Redskins quarterback Robert Griffin III is in damage control mode after throwing coaches and teammates under the bus after their loss to the Eagles. Griffin claimed that the Eagles defense knew what was coming and his receivers didn't get open on the final play from scrimmage, something that reportedly "rubbed teammates the wrong way,' due to the fact that it was Griffin who called the wrong protection, according to Chick Hernandez of CSN Washington. Now we have Griffin sort of backtracking, but not really apologizing for his post-game comments: "I think at the end of the day, I just have to know in that situation after a tough loss to a divisional opponent I can't give anybody any opportunity to read into my words and misinterpret anything...

Read the rest of this story...
MORE FROM YARDBARKER
Redskins News

Delivered to your inbox

You'll also receive Yardbarker's daily Top 10, featuring the best sports stories from around the web. Customize your newsletter to get articles on your favorite sports and teams. And the best part? It's free!