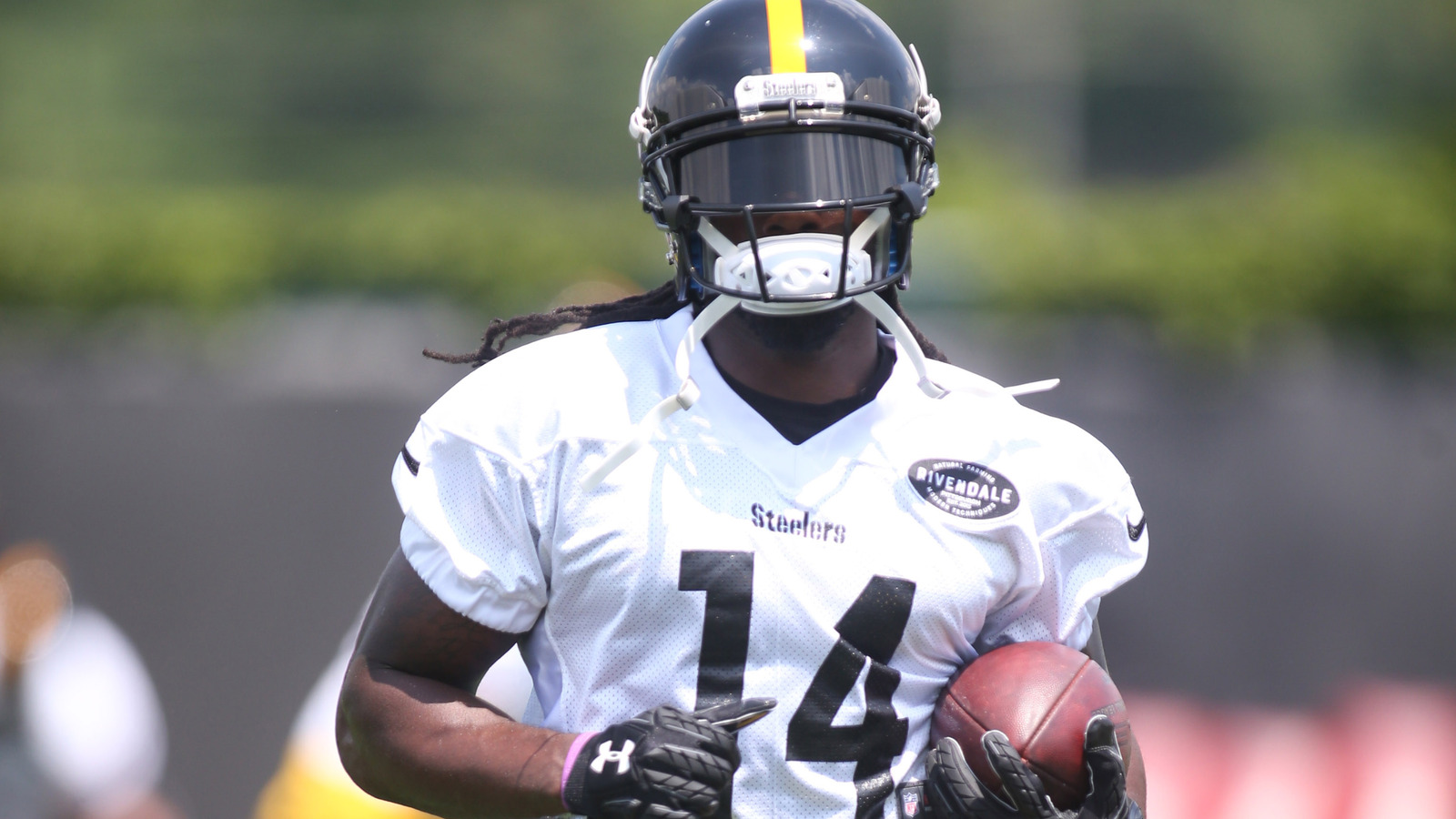 Jun 13, 2017; Pittsburgh, PA, USA; Steelers wide receiver Sammie Coates (14) participates in drills during minicamp at the UPMC Rooney Sports Complex.
Charles LeClaire-USA TODAY Sports
Sammie Coates appeared to be on the verge of a breakout season last year when he had some big games early on, but injuries down the stretch limited his effectiveness. Now, the Pittsburgh Steelers wide receiver could be on the verge of losing his roster spot.
While speaking to reporters after practice on Wednesday, Mike Tomlin strongly implied that Coates and free agent acquisition Justin Hunter are fighting for one spot on the 53-man roster. His comments came after Coates had a pass broken up against him in drills.
"Sammie, he's grabbing that," Tomlin said, per Dale Lolley of the Observer-Reporter. "You've got to start grabbing that. "It's two dogs for one bone. I'm going to start applying pressure."
As Lolley notes, Tomlin used the same "two dogs, one bone" phrase in 2010 when Antonio Brown and Emmanuel Sanders were both rookies. If Coates and Hunter go on to enjoy the same success those two have, they'd be in excellent shape.
After Coates made some nice plays in practice, Tomlin was quick to compliment the former third-round pick.
"I like that," he said. "Now you're playing like a guy who has kids to feed."
Coates had a knee scope earlier in the offseason, but it appears he is good to go. He had surgery to repair a groin injury at the end of last season, and also suffered a hand injury that led to him dropping a number of passes. Coates chose not to have surgery on a broken finger, and his hand looks a mess because of it.
While Coates is more likely to earn a roster spot than Hunter, it's obvious Tomlin wants to see more from him. If the 24-year-old is healthy and earns the trust of Ben Roethlisberger, he should be able to build on the momentum he established early in 2016.
MORE FROM YARDBARKER
Steelers News

Delivered to your inbox

You'll also receive Yardbarker's daily Top 10, featuring the best sports stories from around the web. Customize your newsletter to get articles on your favorite sports and teams. And the best part? It's free!