Originally posted on
isportsweb.com
| By Brandon Borden | Last updated 6/20/15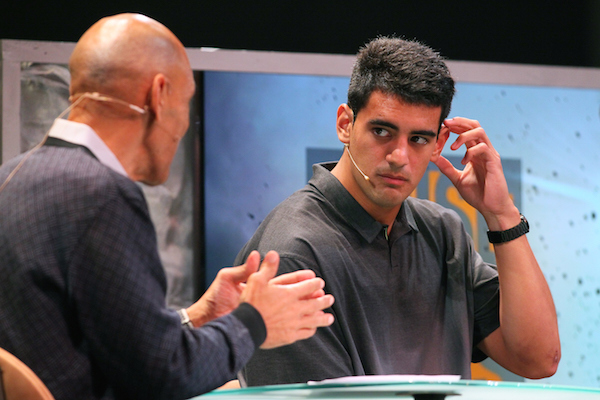 Tennessee's first-round pick Marcus Mariota is still unsigned.
Adam Bettcher/Getty Images
By Brandon Borden
There has been overwhelming praise about Marcus Mariota at 1 Titans Way in Nashville, Tennessee.
Despite the optimism surrounding Mariota, the fact of the matter is the Titans' first-round draft pick and the second overall selection in the 2015 NFL Draft is still without a contract. Marcus Mariota, the presumed starter for the Tennessee Titans this upcoming season is the only remaining first-round draft pick from the 2015 draft that has not inked a deal with his team. With training camp upon the horizon, fans are starting to scratch their heads to why their rookie quarterback does not have a contract finalized.
This is not the first time in recent memory that a Titans' number one pick has gone some time without a finalized contract. In 2012, wide receiver Kendall Wright missed five days during training camp, as the result of stagnant progression throughout the contract process. Fortunately, wide receivers tend to transition well from college to the NFL, as we have seen from the recent success of young pass-catchers. In 2013, offensive guard Chance Warmark held out the length of days until his contract was complete.
The issue is that Mariota is a quarterback, he plays a position that relies heavily on reps and experience; if Mariota begins to miss part of training camp, he and his offensive will miss out on valuable practice time that is meant to provide the Titans' offense the opportunity to be on the same page through timing and chemistry. Mariota's rookie quarterback counterpart, Tampa Bay's Jameis Winston, signed a four-year contract worth $23.52 million, including a $16.7 million signing bonus, one day after the Buccaneers drafted him with the number one overall pick in the 2015 NFL Draft.
The absence of Mariota during training camp will create a huge distraction in the Titans' locker room, as well as throughout the Titans' organization. It is crucial that Titans and Mariota's agent ink a deal before the start of training camp on July 30.
MORE FROM YARDBARKER
Titans News

Delivered to your inbox

You'll also receive Yardbarker's daily Top 10, featuring the best sports stories from around the web. Customize your newsletter to get articles on your favorite sports and teams. And the best part? It's free!