The 'Can I kick it? Yes, you can!' quiz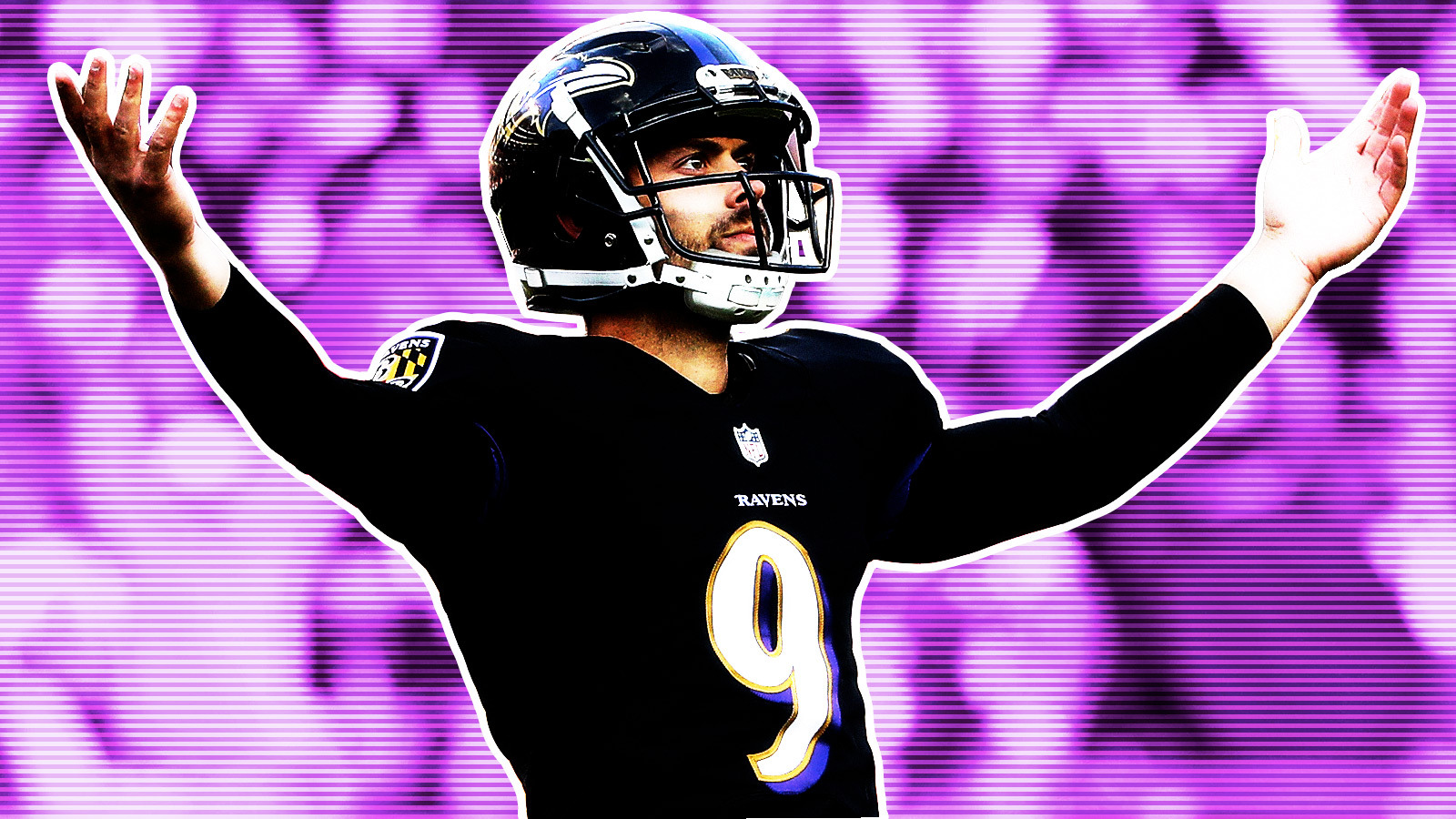 Yardbarker Illustration/Getty Images
There are suddenly many stories of NFL and college kickers being bandied about, which means that either they are finally having a moment...or it's the doldrums of summer and people are looking for things to write about. Well, fine, but...can't it be both? As a lover of kickers, I know that the comparatively tiny guys are often overlooked on the field, yet they have the most stressful job, and the game often comes down to a last-second try by these unlikeliest of role players. When the game lies at the foot of the kicker, the result can yield a wild celebration, a search for a high five, an embarrassing misstep, or unfortunate blame.
But before another kicker runs off to join the circus that is the WWE, consider that the job is worth keeping until the team decides to punt you away. And keep a keen eye on the next generation. The youth movement is alive with many, including a 15-year-old who wants to unseat a Guinness World Record holder who may be the greatest of all time. Then there is Becca Longo, who could be becoming a real-life Lucy Draper as she begins her path as the first woman on a D-II football team. And, finally, a South Korean trick shot talent has an opportunity with the San Diego Chargers, demonstrating that the potential for football glory is truly alive and kicking. 
And that brings us to today's quiz of the day. If you are a fantasy football savant (or are just a fan of kickers) you might do well here. But if you don't fall into either of those categories, naming the top-scoring kicker from each NFL team's 2016 roster could prove to be rather challenging. How many can you name in eight minutes?
Good luck!
CLUE: TEAM / POINTS SCORED
QUIZ: Name the highest scoring kicker from the 2016 season for every NFL team
MORE FROM YARDBARKER
Quiz of the Day Newsletter

Delivered to your inbox

Get the Quiz of the Day, Yardbarker's daily newsletter featuring one carefully curated quiz inspired by today's headlines. Compete with your friends and the community. Emailed every weekday. Always free!