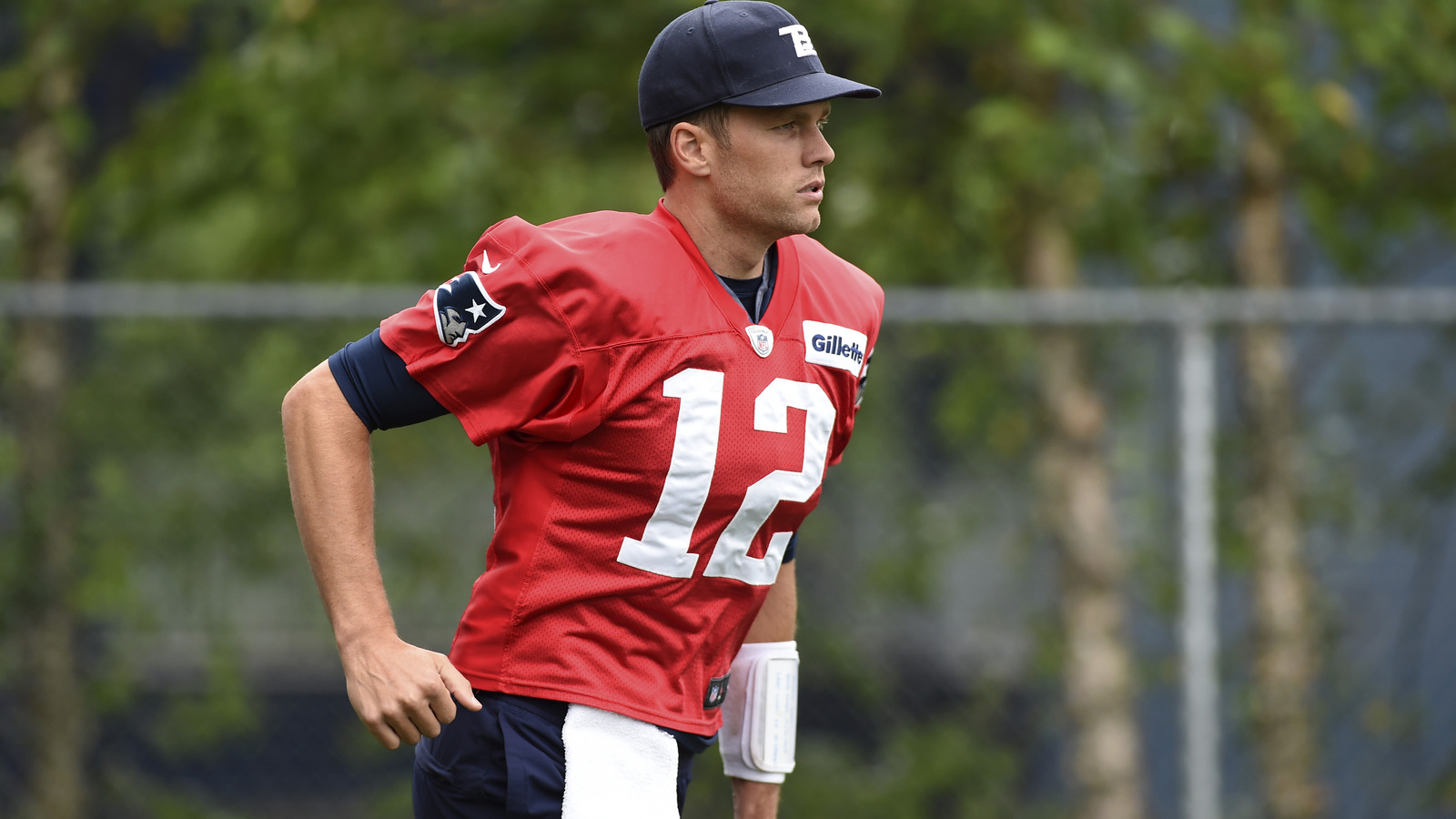 Tom Brady took some time to hang out with a young Patriots fan battling cancer.
Bob DeChiara-USA TODAY Sports
Tom Brady took a moment after Wednesday's joint practice between the New England Patriots and Houston Texans to greet a young fan currently undergoing cancer treatments.
Gabe Lester, 11, paid a visit to the Texans' training camp facility in White Sulphur Springs, W.Va. and got the chance to meet Brady.
A devoted Patriots fan, Lester actually had undergone chemotherapy treatments earlier in the day before meeting his NFL idol.
"Nice to meet you. I'm Tom," Brady said to Gabe before shaking the youngster's hand. The Patriots quarterback also posed for photos with and signed some autographs for Gabe's family.
"The two things he said, he said he wanted to go to New England and watch the Patriots play, and the second was to meet Tom Brady," Lester's father said of his son. "And I said, 'I don't know that I'll ever be able to do it, but I'll do my very best."
"Nice job, Dad," Brady responded.
It must have been quite a thrill for the 11-year-old, something made even more impressive in light of his treatments earlier in the day.
Best of luck to Gabe as he continues his brave battle.
MORE FROM YARDBARKER
Patriots News

Delivered to your inbox

You'll also receive Yardbarker's daily Top 10, featuring the best sports stories from around the web. Customize your newsletter to get articles on your favorite sports and teams. And the best part? It's free!