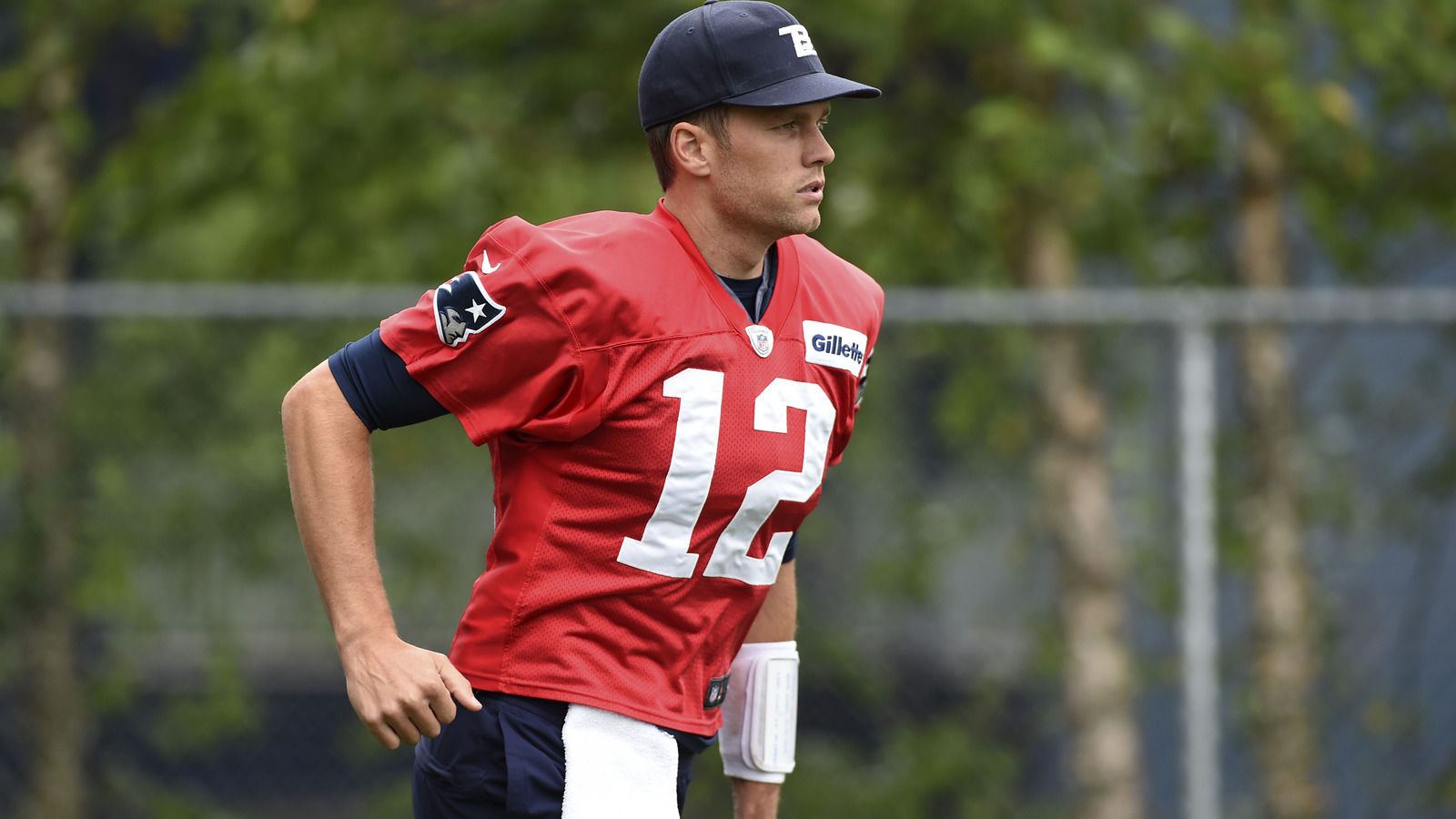 Patriots quarterback Tom Brady discussed the "challenging time" it was for him and his family as his mother battled cancer.
Bob DeChiara-USA TODAY Sports
New England Patriots Tom Brady opened up about his mother Galynn's recent battle with cancer, referring to the long ordeal as "a challenging time for my family."
Brady's mother was unable to make it to any Patriots games last season until she was present at NRG Stadium to witness the team's historic 34-28 comeback victory in Super Bowl LI over the Atlanta Falcons in overtime.
The fact that Brady was 3,000 miles away while his mother battled cancer clearly was hard on him.
"It was a very challenging time for our family," Brady said Tuesday on WEEI, via the Boston Herald. "My mom has been such an important, supportive, loving, caring, sweet, kind, generous mom, and you want to be able to be there for her in moments like that. You just do the best you can do from a far.
"Obviously with playing football it's tough to do that, because there's a commitment to a team that needs you also, and I knew that my dad was taking good care of her and like I said, leading up to the Super Bowl, my dad had only been to one game all season.
"They hadn't been to any of those games over the course of the year together, which was the first time in my entire playing career, so it was really special when she was at the Super Bowl, and really special to celebrate with her. She was really looking forward to going to the Super Bowl, and I wanted her to be there and I wanted our team to get there, and fortunately we were able to get there and it was a really special time for our family. We have such great memories being there together."
Brady added that his mother, who surprised him at training camp last week, is doing "really well" and "on the road to recovery."
Brady obviously enjoys a very close relationship with his parents. It goes without saying it was tough for him not be there for his mother. The situation also demonstrates how easy it is to forget that athletes often have to deal with stressful personal issues outside of their profession just like everyone else.
MORE FROM YARDBARKER
Patriots News

Delivered to your inbox

You'll also receive Yardbarker's daily Top 10, featuring the best sports stories from around the web. Customize your newsletter to get articles on your favorite sports and teams. And the best part? It's free!