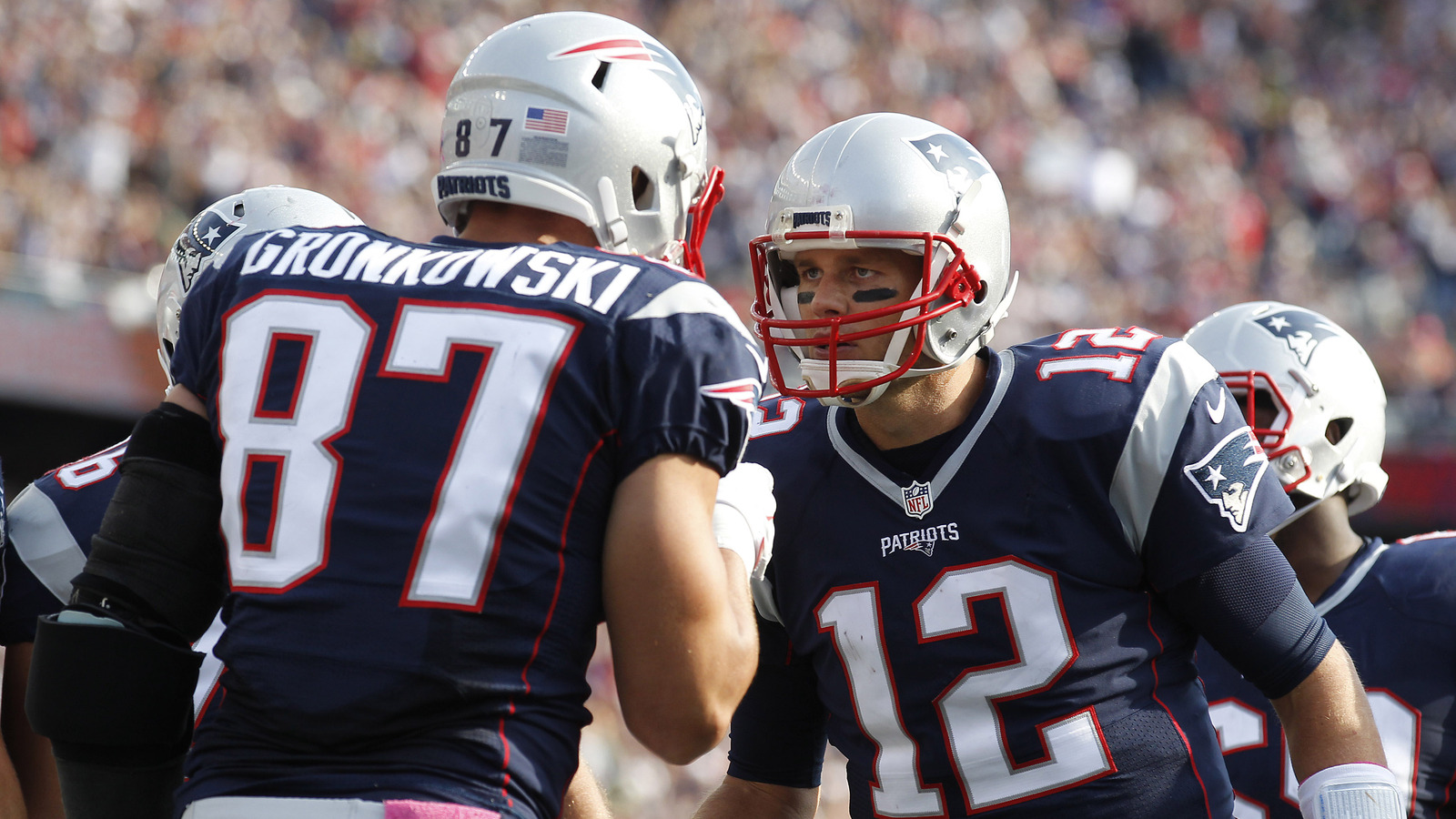 You won't see these guys on the field during the champs' preseason opener.
Stew Milne-USA TODAY Sports
The New England Patriots will not be risking the health of many of their top players during their first preseason game.
According to The Boston Herald's Jeff Howe, Tom Brady, Rob Gronkowski, Julian Edelman and Brandin Cooks are among the stars who are not expected to play during Thursday's preseason game against the Jaguars.
Some players could end up seeing action if the team decides that's what they want, but it's more likely that they hold those players out to avoid injuries.
The Patriots had a big offseason that saw them bring in Cooks, Stephon Gilmore and Kony Ealy among others. They are expected to make a run at back-to-back championships.
MORE FROM YARDBARKER:
QUIZ: Name every NFL player to score 200 or more fantasy points in 2016
It is August, and we can finally talk fantasy football. Can you name the 37 players who scored 200 or more fantasy points in the 2016 NFL season?
Five minutes are on the clock. Good luck!
CLUE: Number of points/Position/Jersey #
NOTE: Standard scoring as per Pro Football Reference.
MORE FROM YARDBARKER
NFL News

Delivered to your inbox

You'll also receive Yardbarker's daily Top 10, featuring the best sports stories from around the web. Customize your newsletter to get articles on your favorite sports and teams. And the best part? It's free!