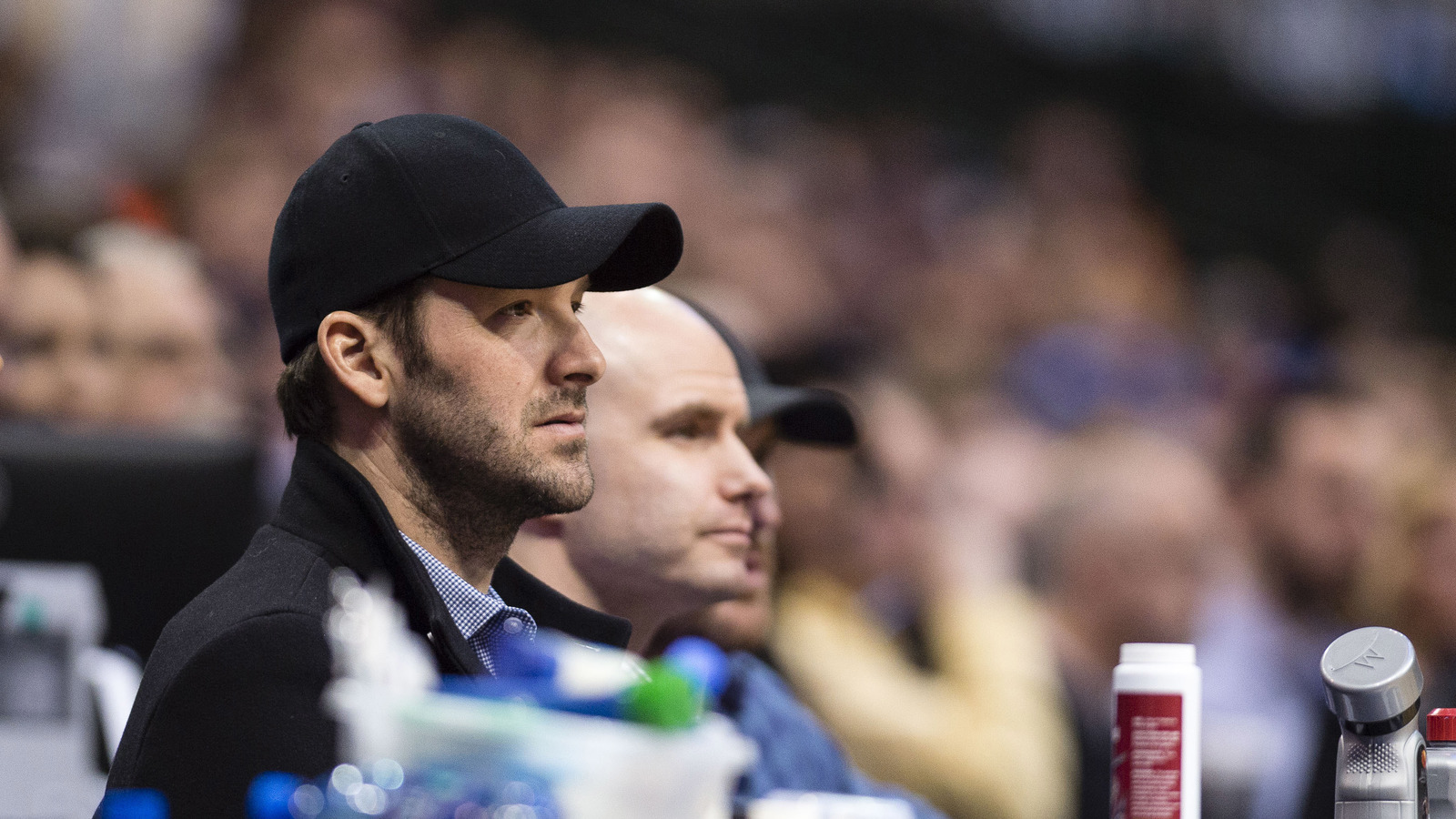 Former Dallas Cowboys quarterback Tony Romo has made a seamless transition from the field to the broadcast booth.
Jerome Miron-USA TODAY Sports
Former quarterback Tony Romo is in his first year calling games, but you'd never know it, judging by his delivery and how stout his analysis is.
NFL fans were treated to Romo calling an excellent game between the Packers and Bengals, and the game even went to overtime.
Romo was calling out plays left and right, working in some funny quirks as well. On one particular play, he perfectly called a play before the ball was even snapped.
The Bengals were selling the pass on third-and-3, but Romo looked at their formation and called a Joe Mixon run. Sure enough, that's exactly what happened.
He's going to be great at his new job, that's for sure.
MORE FROM YARDBARKER:
QUIZ: Name every prominent quarterback in the history of the Dallas Cowboys
While there are obscure quarterbacks who threw passes for the Dallas Cowboys, the QBs featured (including some all-time greats) in this quiz were the 'top passer' for the team that year, according to the number of yards passing. We have identified 16 (with some repeats), how many of them can you name?
Clue: Years active
MORE FROM YARDBARKER
NFL News

Delivered to your inbox

You'll also receive Yardbarker's daily Top 10, featuring the best sports stories from around the web. Customize your newsletter to get articles on your favorite sports and teams. And the best part? It's free!