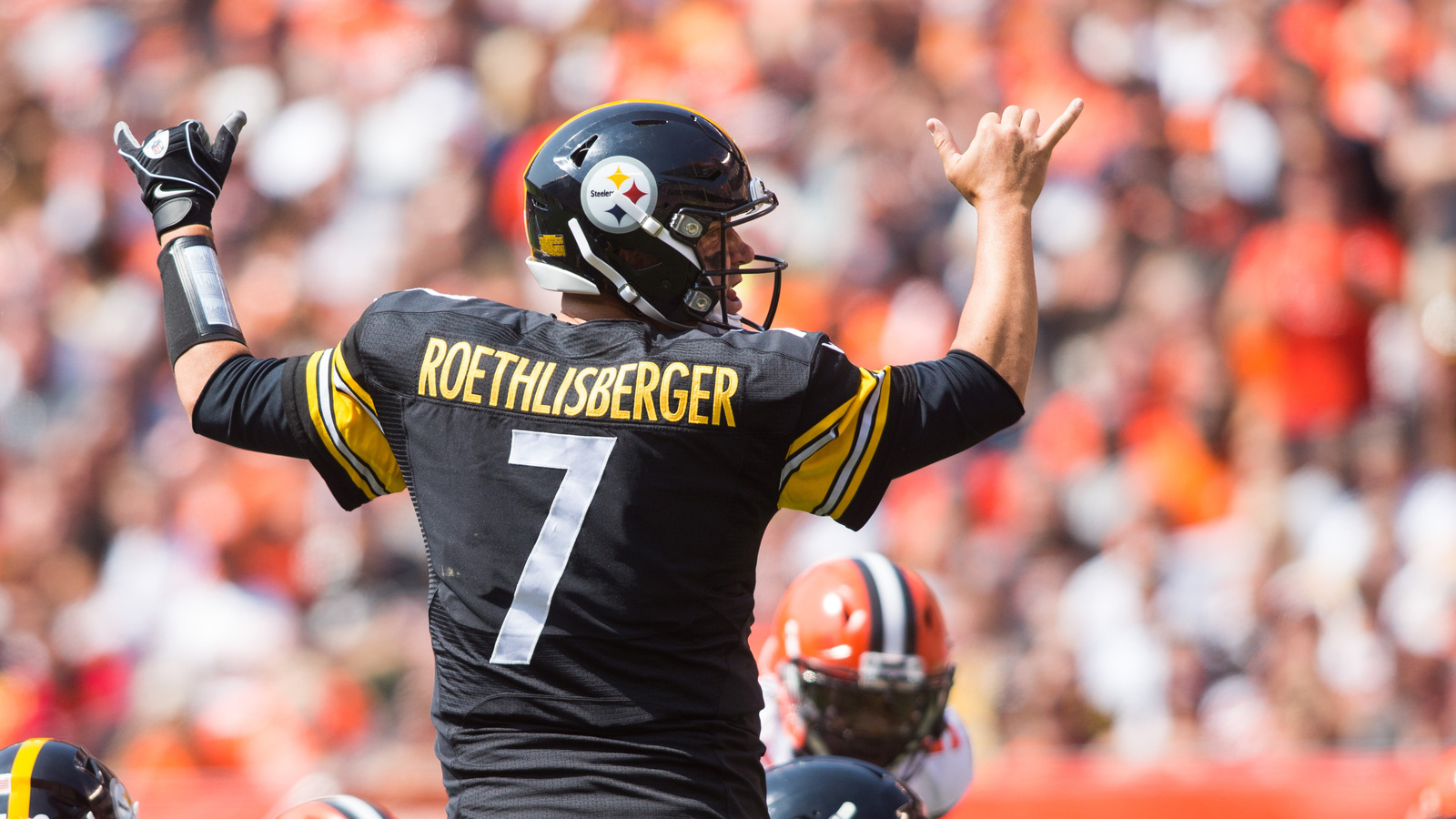 Ben Roethlisberger has never been known for being much of an acrobat.
Scott R. Galvin-USA TODAY Sports
Ben Roethlisberger has never been accused of having gazelle-like traits as a quarterback. He's sturdy and sneakily elusive, but he doesn't exactly exude grace and style.
All that came into focus on one play Sunday on the road against the Cleveland Browns.
No doubt, Big Ben is going to get roasted by his coaches and teammates for this flailing attempt at getting back at a defender.
MORE FROM YARDBARKER
Steelers News

Delivered to your inbox

You'll also receive Yardbarker's daily Top 10, featuring the best sports stories from around the web. Customize your newsletter to get articles on your favorite sports and teams. And the best part? It's free!