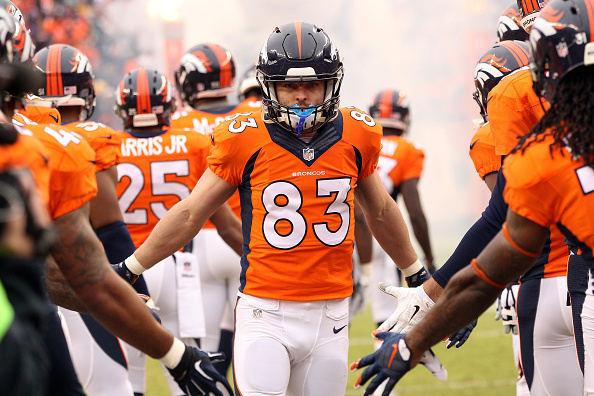 Wes Welker is reportedly scheduled to visit with the Dolphins.
Ezra Shaw/Getty Images
By Steve DelVecchio
Free agent wide receiver Wes Welker does not appear to be ready to give up on playing in the NFL, and he is taking a trip back to where it all began to gauge one former team's interest in him.
Armando Salguero of the Miami Herald reports that Welker is scheduled to visit the Miami Dolphins on Wednesday. Before he became a Pro Bowl wide receiver and Tom Brady's favorite target with the New England Patriots for six seasons, Welker spent just one regular season game with the San Diego Charges and then jump-started his NFL career in Miami from 2004 through 2006.
Welker will be 34 when the 2015 season begins. His production dropped off dramatically over the past two years with the Denver Broncos, due in part to head injuries. Welker suffered three concussions in a 10-month span, which has resulted in serious concerns about his long-term health.
Welker also missed two games at the start of last season after he had this little problem with a drug test.
Earlier this offseason, a report indicated that Welker is contemplating retirement. If I was married to Anna Burns, I'd want to stay home as much as possible. Despite that, Welker obviously hasn't decided to call it quits just yet.
MORE FROM YARDBARKER
Broncos News

Delivered to your inbox

You'll also receive Yardbarker's daily Top 10, featuring the best sports stories from around the web. Customize your newsletter to get articles on your favorite sports and teams. And the best part? It's free!