What's trending up, down so far in the NFL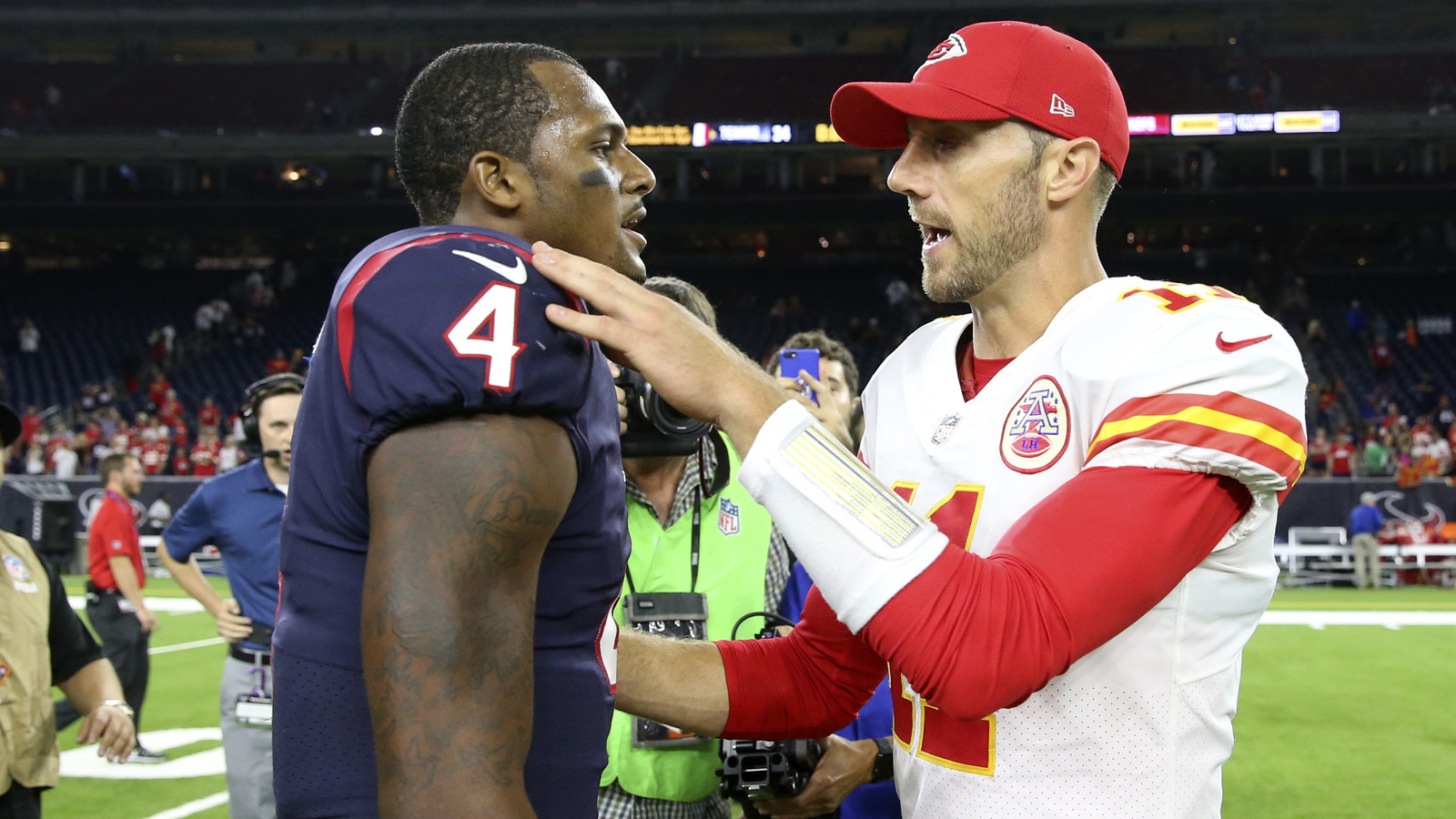 Deshaun Watson and Alex Smith have been excellent in the early going.
Kevin Jairaj-USA TODAY Sports
Five weeks isn't quite enough to make definitive conclusions about a full NFL season. It is sufficient to get your bearings and at least make some bold declarations, but be careful. There are always teams like 2015 Kansas City Chiefs, who started 1-5 only to win out their last 10 games to finish 11-5 and make the playoffs. Certainly there won't be one of those every year, but who's to say when?

What we can note is how the teams, players, coaches and developing trends are taking shape. With Week 6 upon us, what's trending up and down as the 2017 season starts to take shape?

Down: Coaches on the hot seat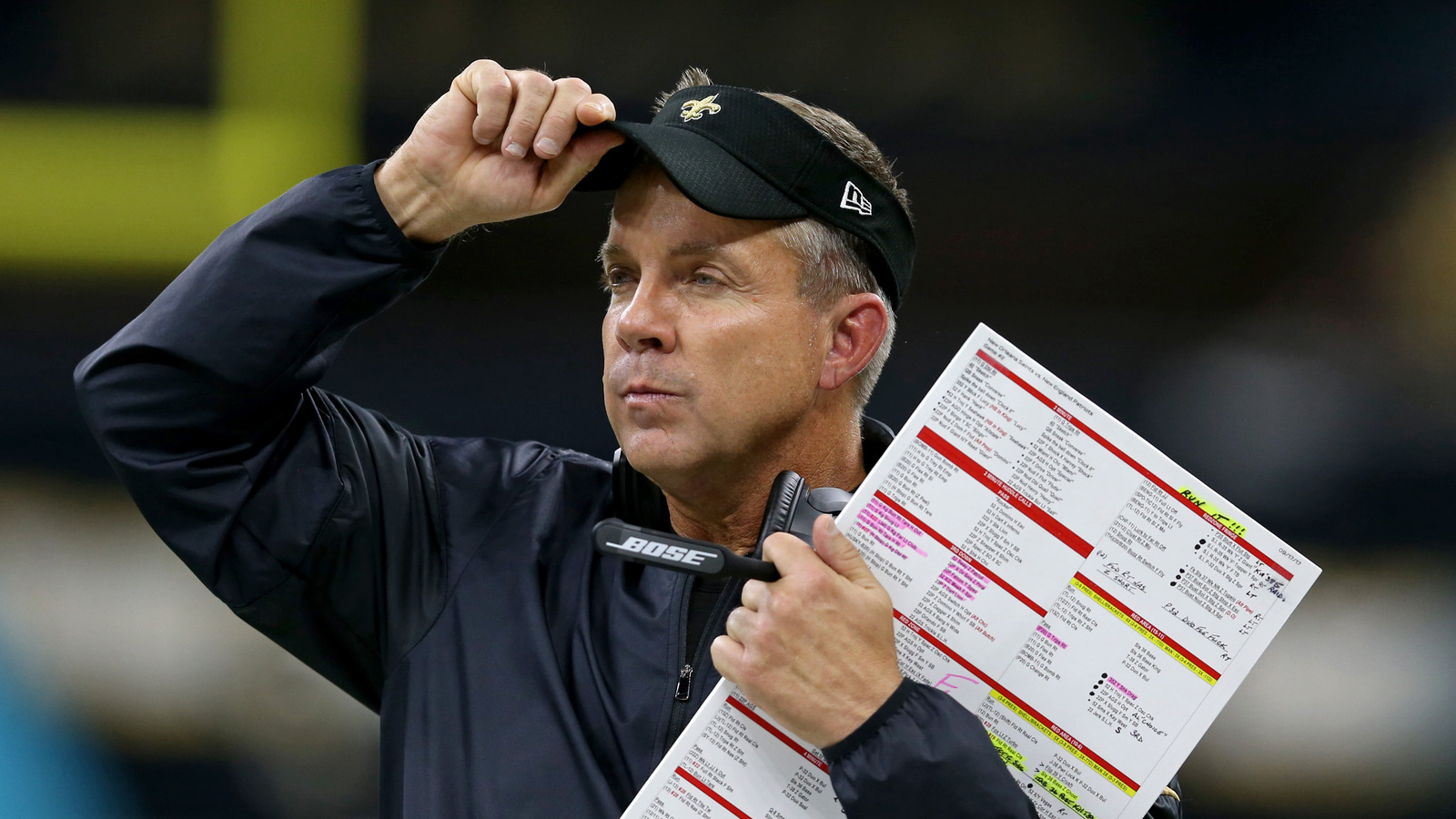 Is Sean Payton the new Jeff Fisher?
Chuck Cook-USA TODAY Sports
There are a handful of underperforming teams, but five stand out among the pack. The Cardinals were hoping for a resurgence from Carson Palmer and a monster season from David Johnson. Neither of those things have happened, as Johnson went down in the first game and Palmer continues to struggle. Those factors have put Bruce Arians squarely on the hot seat.  

Arizona's coach hasn't fared well since Arians admitted he had his stomach pumped multiple times as a youth for drinking paint. A coincidence, sure, though it makes the disappointment much easier to take. The Cardinals are on a make-or-break season with a lot of older veterans. A crash-and-burn season could lead even an organization like Arizona to clean house.

Coming off a 9-7 season, the Titans were expected to make a jump, but they're off to a slow start in a weak division. When Mike Mularkey arrived in Tennessee, it was a Titans team rebuilding and compiling talent. It's there now. The Titans were expected to at least contend for the lowly AFC South this season. So far, they look like just another also-ran, as usual.

Speaking of also-rans, now that Jeff Fisher is gone, Sean Payton is the most prolific NFL coach when it comes to finishing 7-9. This season is shaping up to be another one of those, and it's hard to imagine the memories of the one Super Bowl title from nearly a decade ago continuing to save him.
Last year, the Giants were expected to perhaps be among those 7-9 teams, but they surprised many with an 11-5 finish and a playoff appearance in Ben McAdoo's first season as head coach. This year, everything has gone wrong with the Giants sitting at 0-5 and absolutely decimated at receiver. It might be difficult for McAdoo to get canned in year two given last year's success — that is, provided the team picks up at least a couple wins before all is said and done this season — but his seat is certainly warming up.
After missing the playoffs in five of his first six seasons in Cincinnati, Marvin Lewis rewarded the Bengals' patience with postseason appearances in six of the following seven seasons, even if he didn't manage to win any games once he got there. But now it's looking to be the second year in a row where the Bengals miss out on the playoffs. Is that finally going to get Mike Brown to act? It's always hard to tell what the possible breaking point could be there.

Up: Group Celebrations

The loosened NFL rules on celebrations has been a major hit, with players really taking to it. Here are five of the best so far:

1. Vikings play "Duck, Duck, Goose": A fine, fine celebration, albeit one that invited a public debate about Minnesota's regional title for the game, "Duck, Duck, Gray Duck."

2. Steelers throwing dice: Looks like the NFL not only lifted the ban on group celebration, but imaginary gambling as well.
3. Eagles hit a home run: Quite a few group celebrations have involved football players simulating other team sports. This is all somehow leading up to the elaborate water polo celebration.
4. Falcons shoot a free throw
There's just something so charming about a player having to be a hoop. I hope teammates gather during the week to determine who has the softest rim.
5. Taco Charlton's tacos
I mean, if your name is Taco, you just kind of have to.
Down: Injuries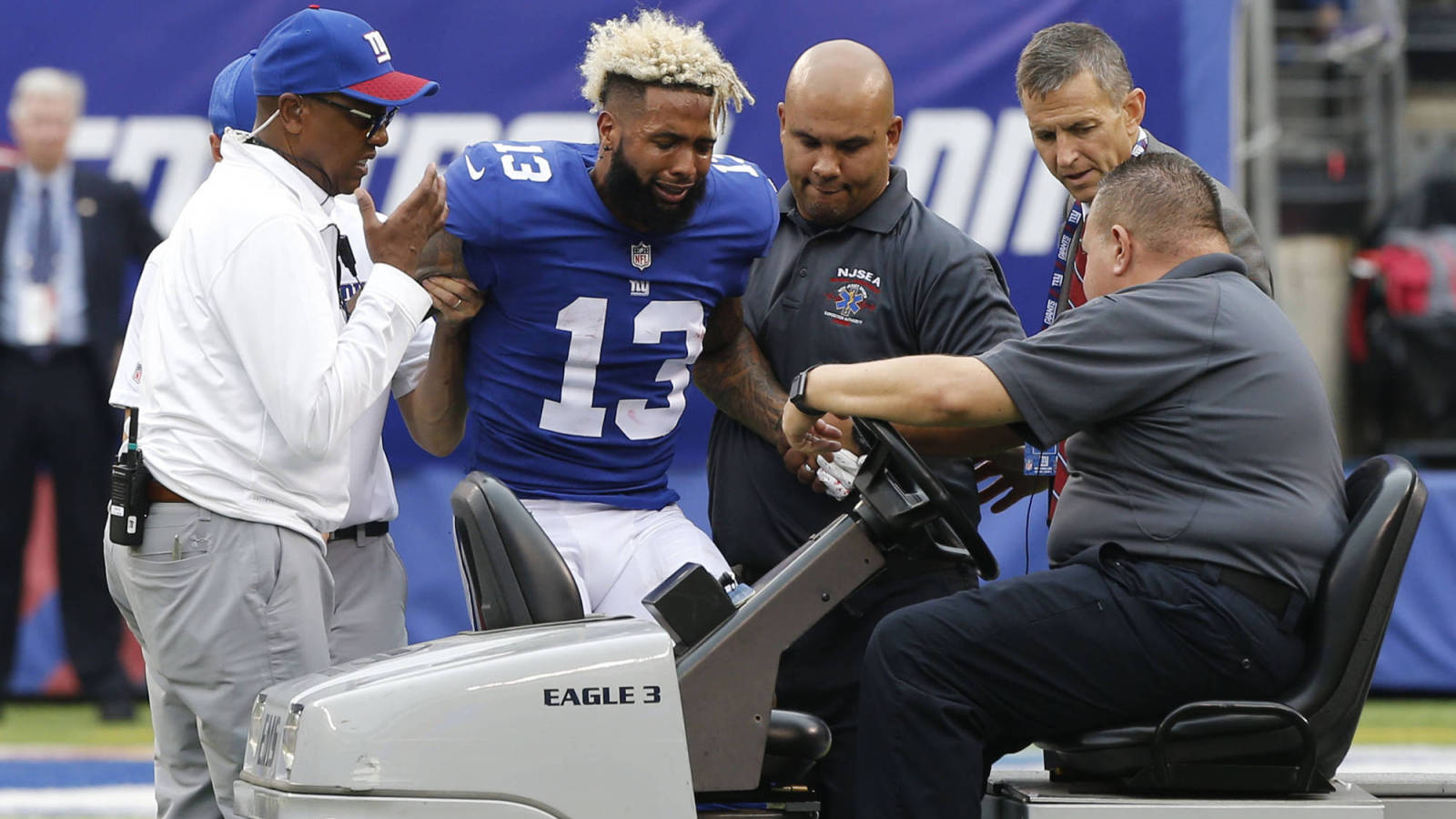 Odell Beckham is lost for the year.
Noah K. Murray-USA TODAY Sports
Injuries are a simple fact of NFL life, and this season has been no different. Unfortunately, some of the faces of the league have gone down, including Odell Beckham, J.J. Watt and Eric Berry, along with vital cogs for their teams like Kevin White and Darren Sproles.
The Giants might have still been bad all year even had Beckham not lost the rest of the 2017 season with injury. Nevertheless, it costs the league one of its foremost playmakers, not to mention newsmakers, until 2018.
Watt has had his share of injury issues the last few runs after putting on a streak of dominance that could rival any other defensive player in NFL history. It hurts all the more considering what the Texans star did to raise money in the wake of Hurricane Harvey's devastation of Houston.
Already a cancer survivor, Berry had another huge obstacle thrown in his path with an Achilles rupture suffered in the season opener in New England. Berry has the fortitude to bounce back. Even if the Chiefs are undefeated, they're going to miss their star safety at some point this season.
Speaking of rotten luck, few in the NFL can rival that of Kevin White, who has had three season-ending injuries in each of his first three NFL seasons. The first-round pick is likely to hit the open market having played in only five of the possible 48 games he could have suited up for the Bears.
The shifty, diminutive — by NFL standards at least — running back announced at the end of the 2016 season that he would retire after one more year in the league. Unfortunately, that seems to have already ended as Sproles suffered both a broken arm and a torn ACL on the same play in Week 3.
Up: Deshaun Watson
A year ago, the Texans were stuck in quarterback purgatory after throwing a huge contract at Brock Osweiler. Given how the guaranteed money was structured, it looked like they would be struck with him at least through the 2017 season. Thankfully they were able to unload him on the Cleveland Browns, along with a second-round pick, in the offseason and draft Deshaun Watson. The former Clemson QB already looks like he'll be a star in the league. Frankly, knowing the importance of a quarterback, this is an ordeal most teams would gladly go through if it definitely meant securing their next franchise QB.
Down: Adrian Peterson 
When AP signed with the Saints as a backup in the offseason, few thought he would have the kind of impact to live up to his reputation. The speed with which it all fell apart in New Orleans is faster than almost anyone would have expected. Now Peterson is going to get more opportunity in Arizona to do something, much to Chris Johnson's chagrin.
Up: Alex Smith
For several stretches in his 13-year NFL career, Alex Smith has been a perfectly adequate starting quarterback. He's also been so bad that 49ers fans loudly demanded he be benched in favor of David Carr. It's been a strange path to 2017, and Smith has taken off to heights heretofore unseen in his career. Fans point to the pressure put on him by the Chiefs drafting Pat Mahomes this past spring. Sure, that's bound to be a motivating factor, but there's undoubtedly more to it than that.
Down: Stephon Gilmore
A big part of the preseason speculation that imagined the Patriots completing their 19-0 mission was contingent on Gilmore being a steal in free agency. Just on problem: The former Bills corner has done little to establish himself as a starter, and the New England defense has struggled. Bill Belichick is renowned for getting cohesion and improvement over the course of a season, so this may not be the case in December. It's worth noting in part, though, Belichick is in this position because, other than Malcolm Butler, the Pats struggle at drafting corners of their own. 
Up: Jets 
Five weeks into the season, a team that most figured was intentionally tanking 2017 in order to get its next quarterback is tied for first place in the AFC East. However unlikely that is to continue, it's a testament to Todd Bowles's coaching ability and may very well help him survive what seemed like a precarious season for him.
Down: Raiders
Even with Derek Carr coming back from serious injury, most figured the Raiders would be one of the top contenders in the AFC. That may still end up coming to pass, but they've put themselves in quite the hole through five weeks. 
Up: Jaguars D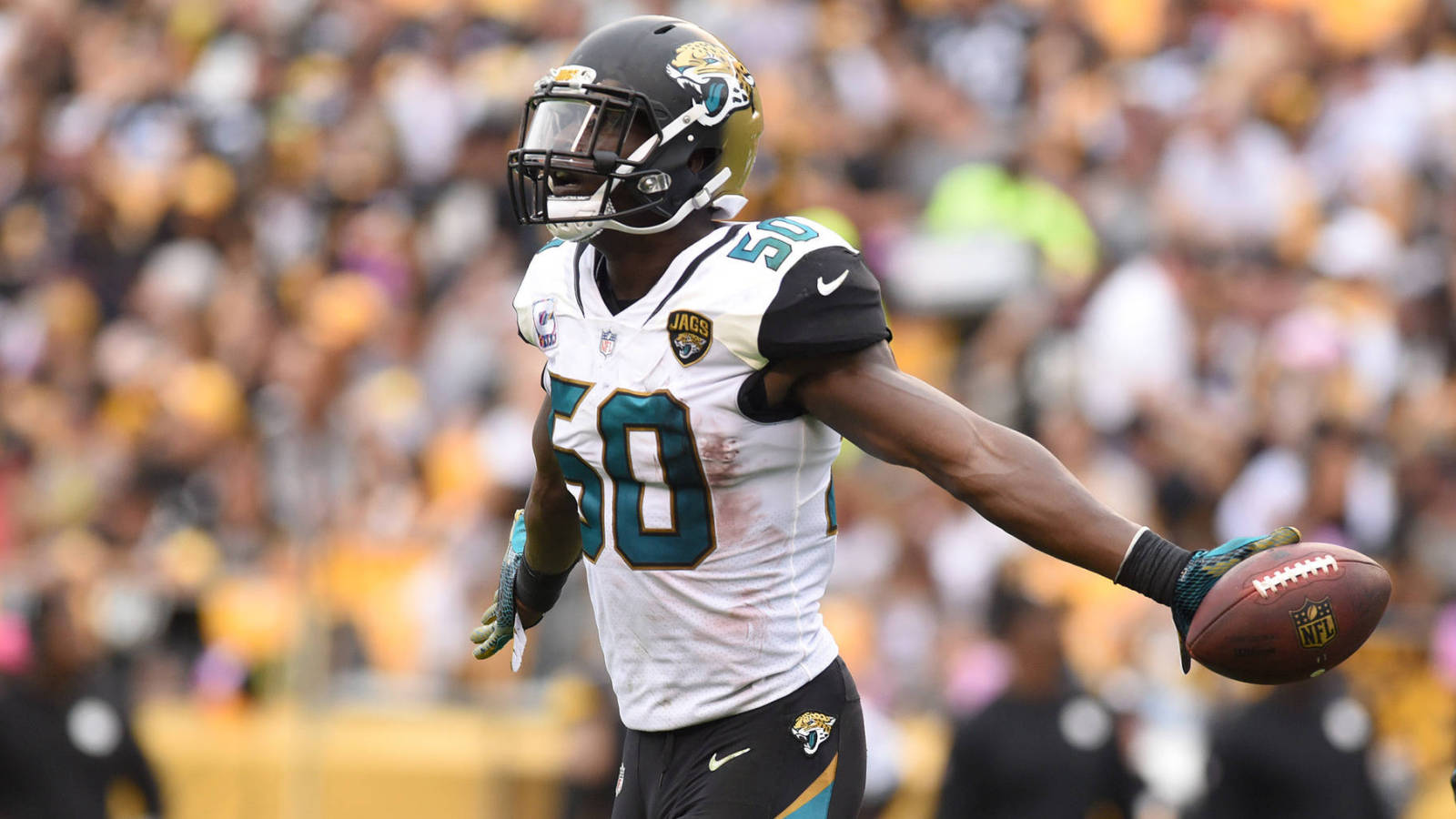 Telvin Smith has been a big part of a dominant Jacksonville defense.
Philip G. Pavely-USA TODAY Sports
The Jaguars ransacked Houston to the tune of 10 sacks. They got five interceptions out of Ben Roethlisberger. If only the team had a viable quarterback, it would be easy to see the Jags contending for a title, even this year.
Down: Cowboys
Dallas was ready to wage an embarrassing battle to keep Ezekiel Elliott on the field through suspension for domestic violence. He's in there, and yet the team has already equaled its loss total from 2016. You would assume the Cowboys will right the ship, except two other teams in their division are looking very competitive. 
Up: Tony Romo
Romo has been so roundly praised for his work in the booth that the inevitable contrarian blowback has started. That's always the hallmark of good work. And sure, he's never going to be the perfect announcer, but no one ever will be. He's shown great ability for someone who made his debut a few weeks ago.
Down: Giants
The addition of Brandon Marshall was supposed to put an already talented receiving corps over the top. Instead, the team fizzled out of the gate, and both Marshall and Odell Beckham are done. What with Eli Manning presently 36 years old, there seems little use in having him play out the string on a dead season, leading to some speculation that the Giants should trade Eli to the Jaguars to reunite him with former coach Tom Coughlin, while the Giants continue losing out to get Sam Darnold in next year's draft. That's certainly an intriguing scenario, but there's scant indication so far that it'll actually happen.
PLAYERS:
Carson Palmer
,
Bruce Arians
,
Jeff Fisher
,
Sean Payton
,
Marvin Lewis
,
Odell Beckham
,
Darren Sproles
,
Brock Osweiler
,
Stephon Gilmore
,
Bill Belichick
,
Todd Bowles
,
Ben Roethlisberger
,
Tony Romo
,
Eli Manning
,
Tom Coughlin
TEAMS:
Arizona Cardinals
,
New Orleans Saints
,
Cincinnati Bengals
,
New York Giants
,
Philadelphia Eagles
,
Cleveland Browns
,
New England Patriots
,
New York Jets
,
Pittsburgh Steelers
,
Jacksonville Jaguars
,
Kansas City Chiefs
MORE FROM YARDBARKER:
QUIZ: Name the last Pro Bowl QB for each NFL team
An invitation to the Pro Bowl recognizes great play throughout the season. Can you name the last Pro Bowl quarterback for each NFL team?
CLUE: TEAM / YEAR
MORE FROM YARDBARKER
NFL News

Delivered to your inbox

You'll also receive Yardbarker's daily Top 10, featuring the best sports stories from around the web. Customize your newsletter to get articles on your favorite sports and teams. And the best part? It's free!