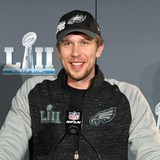 Before they came to terms with Sam Bradford, the Arizona Cardinals were eyeing another quarterback as they sought to replace the retired Carson Palmer.According to Mike Garafolo of NFL Network, the Cardinals inquired with the Philadelphia Eagles about quarterback Nick Foles, but discussions stalled quickly and Arizona went for Bradford instead. The Cardinals ran into the same problem...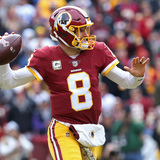 The Denver Broncos are all-in on Kirk Cousins. The New York Jets will pay 'whatever it takes' to land Cousins. But they aren't the only two teams eyeing him up ahead of NFL free agency. According to Adam Schefter, the Minnesota Vikings and Arizona Cardinals enter the fray."The final four teams expected to be vying for free-agent quarterback Kirk Cousins are the Broncos, Cardinals...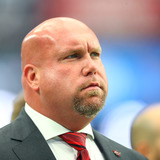 Newly extended Arizona Cardinals general manager Steve Keim is going to have his hands full this offseason. It starts and ends at the quarterback position after Carson Palmer announced his retirement following the 2017 campaign.The Cardinals had previously addressed their need for a quarterback publicly, but there wasn't any real idea where the team might look to get its next signal...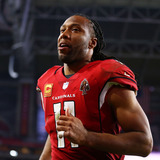 There has been speculation that Larry Fitzgerald will be inclined to retire now that Cardinals head coach Bruce Arians and quarterback Carson Palmer have called it a career, but the star wide receiver may have one more season left in him.In an appearance on NFL Network Sunday, Fitzgerald seemed to hint that he is planning to play in 2018. He said he'll make a final decision within...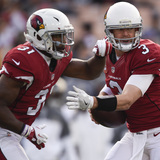 The Arizona Cardinals will have a much different look in 2018. One of the new faces will be at quarterback, following the retirement of Carson Palmer.Palmer retired despite the efforts of star running back David Johnson, who missed most of 2017 with an injury."I was trying to get him to come back just because he was another person who was very impactful not just on the field but...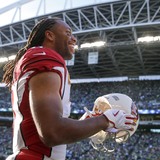 The Arizona Cardinals have a lot of work to do this offseason. They are currently coming off an 8-8 season, but that's just the start of it. Head coach Bruce Arians has retired, as has starting quarterback Carson Palmer. But wideout Larry Fitzgerald, 34, isn't letting those decisions impact him."Larry Fitzgerald just said on @nflnetwork that the retirements of Bruce Arians and Carson...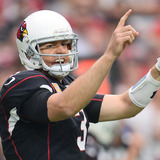 The Arizona Cardinals will miss quarterback Carson Palmer,who announced his retirement from the league on Tuesday.Among those sending farewell messages to Palmer is cornerback Patrick Peterson, who will miss Palmer's fun quarterback challenge contests. #Memoriespic.twitter.com/XVjheN7LbR— Patrick Peterson /P2 (@P2) January 3, 2018 Palmer started the quarterback challenge game for...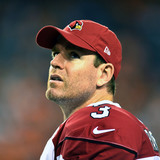 The Arizona Cardinals are going to be in search of a new starting quarterback in addition to a new head coach this offseason.Carson Palmer announced in an open letter to Cardinals fans on Tuesday that he is retiring after 15 seasons in the NFL. Palmer currently ranks 12th all time in the NFL in both passing yards with 46,247 and touchdown passes with 294. He spent time with the Cincinnati...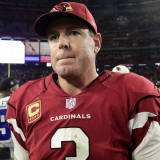 Not only will the Arizona Cardinals be looking for a new head coach this offseason, they're going to have to find a replacement for quarterback Carson Palmer.Fresh off an injury-plagued 2017 campaign, the 38-year-old Palmer has announced his retirement from the NFL.It came via the team's official website on Tuesday. Palmer missed the final nine games of the 2017 season after suffering...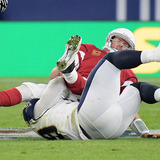 Arizona Cardinals quarterback Carson Palmer will miss much of the remainder of the season after breaking his arm in the second quarter of Sunday's loss to the Los Angeles Rams.Cardinals coach Bruce Arians announced that Palmer's broken arm will require surgery, and he will miss at least eight weeks recovering. It's the worst possible news for Arizona, who are already a modest 3-4...
MORE STORIES >>
Cardinals News

Delivered to your inbox

You'll also receive Yardbarker's daily Top 10, featuring the best sports stories from around the web. Customize your newsletter to get articles on your favorite sports and teams. And the best part? It's free!