We've updated our Privacy Policy.
By continuing to use this site, you are agreeing to the new Privacy Policy.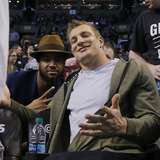 A lot of the football talk in the Boston area pertains to whether or not Patriots tight end Rob Gronkowski will return for his ninth season with the team.Gronk has sent a serious of cryptic messages on social media, but hasn't definitively weighed in one way or another.He was spotted at a bar on St. Patrick's Day, dressed as a leprechaun, which is classic Gronk. When asked about...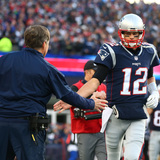 The NFL season coming to an end may not mean the end of the supposed power struggle within the New England Patriots organization.NBC Sports Boston's Mike Giardi tweeted on Thursday that Bill Belichick has been making some of the top Pats players like Rob Gronkowski and Tom Brady "miserable." He also says a lot of the issues revolve around the Alex Guerrero problems. Guerrero is Brady...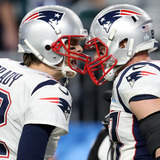 It's still unclear if Rob Gronkowski will return to the Patriots for what would be his ninth season in the league, as he's currently mulling retirement.A report even stated that Gronk was faced with the same decision this time last year, and he elected to play, which was likely a smart decision on his part.As for the future, we're still unsure what Gronk will do, but a recent report...
LIKE WHAT YOU SEE?
GET THE DAILY NEWSLETTER: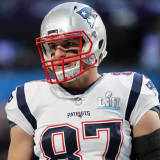 Rob Gronkowski has yet to say what he intends to do in 2018, but it seems as though the star tight end still has football very much on the brain.According to Ian Rapoport of NFL Network, Gronkowski has been working out at the TB12 Sports Therapy Center this offseason, which is located at Gillette Stadium. Gronkowski began training with Tom Brady's personal trainer, Alex Guerrero...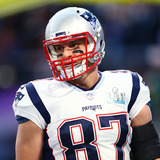 We're still waiting on Rob Gronkowski to decide on his football future, but the latest word is promising for the Patriots. Gronkowski has been working out at the TB12 Sports Therapy Center at Gillette in recent days, according to Ian Rapoport of NFL.com. Late last month, Rapoport reported that Gronkowski was expected to continue playing. So far, agent Drew Rosenhaus has stayed mum...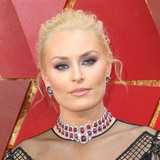 Sorry Gronk, any potential sports supercouple pairing with Lindsey Vonn isn't in the cards, so says the Olympics star herself.Vonn, making an appearance that aired on "Access Hollywood" on Wednesday, was asked about single life. Suggestions were made of possible celebrities whom Vonn, who recently split up with NFL assistant coach Kenan Smith, could date. One such individual brought...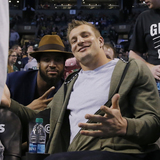 Rob Gronkowski has yet to say whether or not he will play football in 2018, and that could be because the star tight end truly does not know.Talk of Gronkowski potentially retiring came up immediately after the Super Bowl, when he admitted that he has not decided if he will return to the Patriots next season. According to Peter King of The MMQB, that is still the case a month later...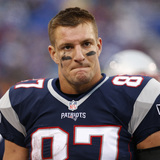 One of the biggest offseason stories is whether All-Pro tight end Rob Gronkowski will return to the New England Patriots, and everybody wants to know the answer.But it's probably best to take a breath.While appearing on PFT Live, agent Drew Rosenhaus said there isn't a timetable on when Gronkowski will make his decision.Rosenhaus' comment should help slow speculation, which began...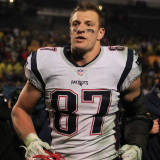 Rob Gronkowski's NFL future is far from certain these days, with the New England Patriots tight end hinting that he will consider retirement this offseason. Now, comments from a prominent Patriots insider indicate that Gronkowski "considered stepping away" from the NFL all the way back during training camp.In addition, NBC Sports Boston's Tom E. Curran said on Monday night that Gronkowski...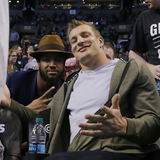 Patriots tight end Rob Gronkowski has played in the NFL for eight seasons, and it's currently unclear if he'll return for a ninth one.Gronkowski has battled a number of injuries over the past few years, and he could potentially pursue a career in the WWE, or possibly even on the big screen as an actor.Gronk has yet to definitively state whether or not he'll return next season, but...
MORE STORIES >>
Patriots News

Delivered to your inbox

You'll also receive Yardbarker's daily Top 10, featuring the best sports stories from around the web. Customize your newsletter to get articles on your favorite sports and teams. And the best part? It's free!