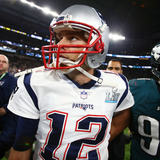 On Wednesday morning, ESPN's Adam Schefter stirred up a hornet's nest when he suggested Tom Brady might be mulling retirement. Less than 12 hours from that report, Ian Rapoport of NFL Media has come out with a definitive "Yes, Tom Brady is playing" rebuttal."Tom Brady is going to play in 2018," Rapoport explained, via Chris Wesseling of NFL.com. "He said it. Everyone close to him...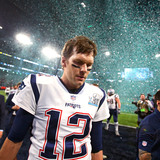 Tom Brady is probably going to be back under center for the New England Patriots in 2018. But he's going to want a new contract first.Earlier in the day, reports surfaced suggesting Brady didn't commit to playing 2018 yet. However, just hours later, another report broke saying his teammates were already discussing him playing this coming season. But now we have another. According...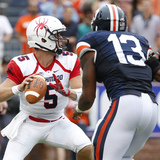 Rumors swirling about that Tom Brady might in fact retire are nothing more than conjecture at this point. That doesn't mean his New England Patriots won't need to find an heir apparent to the future Hall of Fame signal caller.Previously linked to both Lamar Jackson and Josh Rosen ahead of next week's draft, the Patriots have reportedly been conducting other private workouts out of...
LIKE WHAT YOU SEE?
GET THE DAILY NEWSLETTER: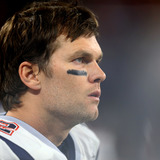 According to Adam Schefter, we don't even know if Tom Brady is going to suit up in 2018."The lack of any official word from Brady, either privately or publicly, has left some to admit that, while they do believe he will play in 2018, they cannot say that for sure."There's no question that Brady wants to play football, but he turns 41 in August, wants to spend more time with his family...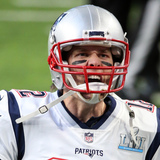 New reporting has cast fresh doubt on the future of New England Patriots quarterback Tom Brady, but his actions don't seem to be adding any fuel to those rumors.Despite reports that Brady has not formally committed to the Patriots for 2018, teammates who have spoken to him have been given no indication that he's doing anything but planning to return. Additionally, Brady has reportedly...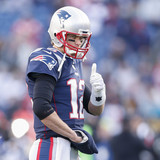 Amid rumblings that Tom Brady could potentially be mulling over retirement comes a report that seems to fly in the face of all that noise.Mike Florio of Pro Football Talk, citing a source with knowledge of the situation, reported Wednesday that Brady already has a summer camp set up with his New England Patriots teammates.Those aren't the actions of a man who has one foot out the...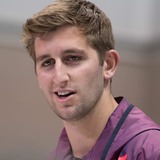 The New England Patriots need to find Tom Brady's replacement, whether he retires right now or in five years. On that note, New England is said to have "real" interest in UCLA product, Josh Rosen. Of course, this rumored interest is even more salient right now with rumors that Brady actually might be mulling over retirement. This reported interest in Rosen isn't the first we've heard...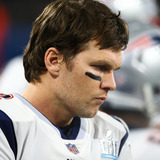 As if the New England Patriots needed any more offseason drama, now we have this.ESPN's Adam Schefter reports that Tom Brady has not officially committed to playing for the Pats in the upcoming season.Brady was not present for the start of offseason team activities because he is in Qatar doing work with his charity. And although he is expected to play next season, the mere fact that...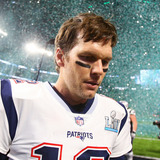 Tom Brady playing with the New England Patriots in the 2018 NFL season is not yet assured, according to a report from ESPN's Adam Schefter.League sources reportedly told ESPN Wednesday that even though Brady has yet to commit to playing next season the belief is he will nevertheless do so."My money would be on him playing football for the foreseeable future, but what goes on away...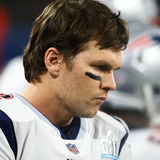 The New England Patriots are coming off a heartbreaking Super Bowl loss. But it's widely expected that quarterback Tom Brady will suit up for the 2018 season. However, recent reports indicate that he has yet to commit to that. Per ESPN's Adam Schefter:"The lack of any official word from Brady, either privately or publicly, has left some to admit that, while they do believe he will...
MORE STORIES >>
Patriots News

Delivered to your inbox

You'll also receive Yardbarker's daily Top 10, featuring the best sports stories from around the web. Customize your newsletter to get articles on your favorite sports and teams. And the best part? It's free!