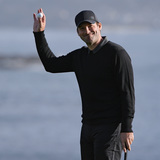 Former Cowboys quarterback Tony Romo impressed NFL fans in his first season in the booth, often coming off as if he had been an announcer for years.It was his debut season calling games, but Romo resembled a veteran, and he has a bright future ahead of him.Romo also showed he can call his own shots as well — which he did at the Pebble Beach Pro-Am golf tournament on Saturday. Romo...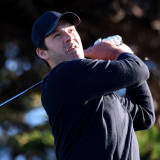 Tony Romo is pretty good at his new gig as an NFL color commentator for CBS, and he's a scratch golfer. Put the two together and you have a pretty memorable scene.On Saturday as Romo played the 17th hole at Pebble Beach, CBS handed him a microphone and he announced his own shot from the bunker. Just your average multitasking endeavor for this guy. The best part is, Romo did quite...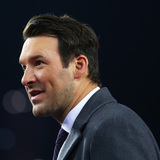 Now that he's retired from playing professional football former Dallas Cowboys quarterback Tony Romo can enjoy the finer things in life. Apparently, that now includes taking part in an official PGA Tour event in the Dominican Republic late next month.Official word came down Wednesday that Romo will compete in his first ever PGA-sanctioned event. And he couldn't be happier."As a professional...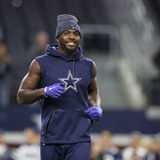 There's been some chatter in recent weeks that the Dallas Cowboys might be thinking about cutting Dez Bryant, who is set to count for $16.5 million against the cap in 2018. Just don't ask Michael Irvin to go along with that idea.In an appearance on the Dan Patrick Show Monday, Irvin made it clear he thinks that would be an awful idea."You don't find No. 1 receivers hanging off trees...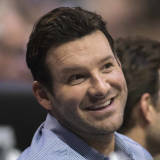 Tony Romo has successfully transitioned from NFL superstar to superstar NFL television analyst, but that doesn't mean he doesn't still pine to play the game he loves.The CBS color man was on a conference call with reporters Tuesday when he admitted he still misses playing the game."You always miss it a little bit," Romo said, via Drew Davison of the Fort Worth Star-Telegram. "I think...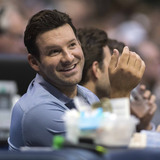 Former NFL vice president of officiating and current analyst Mike Pereira has a better understanding of pro football rules than most people, but he seems to think Tony Romo needs to get on his level.In a series of tweets, Pereira was critical of Romo for some of the calls he made during Saturday night's game between the New England Patriots and Tennessee Titans. For starters, Pereira...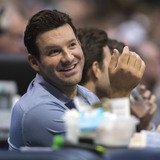 Tony Romo has received nearly universal high marks in his debut season as CBS Sports' top NFL game analyst. And the star quarterback-turned-broadcaster recently addressed the transition and the challenges he has faced during it. Specifically, Romo admitted that calling his first Dallas Cowboys game was "difficult for many reasons."Romo was in the booth alongside partner Jim Nantz...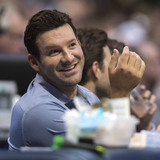 Now that former Cowboys quarterback Tony Romo is retired, he has made the switch to being involved in games by playing a different role — calling them from the booth.And since he's not taking brutal hits from opposing players on the field — which gives his body a rest — he can pursue other physical activities, like dancing.Romo recently showed off a few of his moves, and seemed to...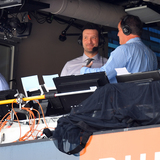 Tony Romo has drawn rave reviews from many NFL fans during his first month calling NFL regular season games, but one legendary broadcaster has not been the slightest bit impressed with the former quarterback's work.Brent Musburger, who officially retired from calling games earlier this year to pursue a sports handicapping business, told the Vegas Stats & Information Network this...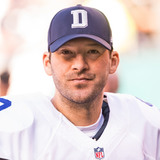 Tony Romo is set to embark upon his broadcasting career as lead in-game analyst with CBS Sports after retiring earlier this year. But the former Dallas Cowboys quarterback revealed he "took a look" at joining the New York Jets before calling it an NFL career.Romo made the arguably surprising admission Wednesday during a CBS Sports media event."I took a look at them," Romo said of...
MORE STORIES >>
NFL News

Delivered to your inbox

You'll also receive Yardbarker's daily Top 10, featuring the best sports stories from around the web. Customize your newsletter to get articles on your favorite sports and teams. And the best part? It's free!